Barbara Peters, owner of The Poisoned Pen, recently welcomed Michael Koryta and Spencer Quinn for a live event at the bookstore. Michael Koryta's latest book is An Honest Man. Spencer Quinn kicks off a new series with Mrs. Plansky's Revenge. There are signed copies of both books available in the Webstore. https://store.poisonedpen.com/
Here's the description of An Honest Man.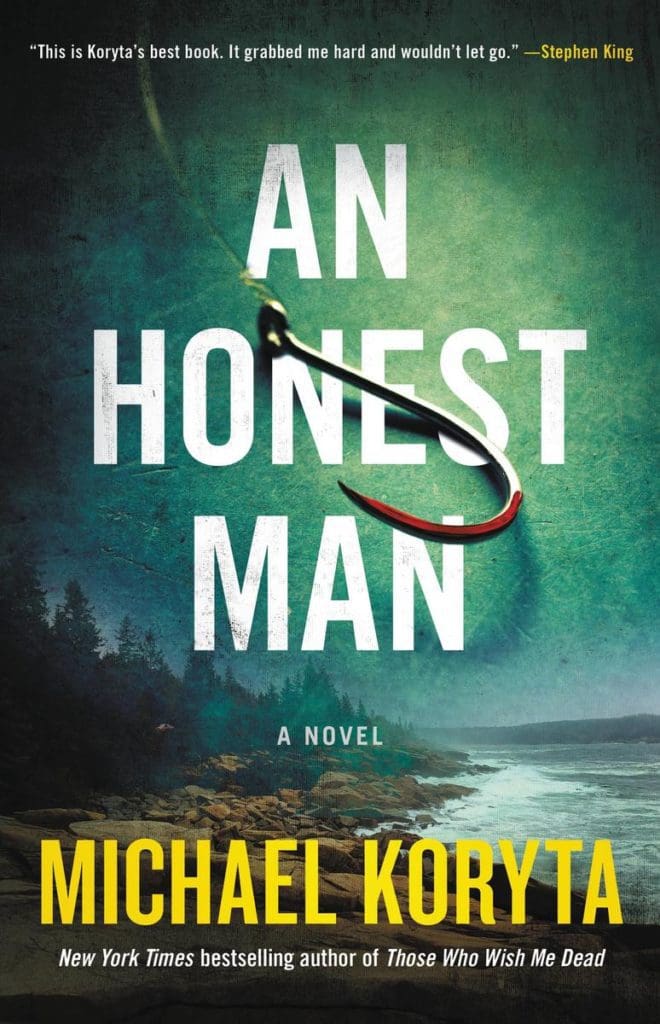 "Michael Koryta's best book" (Stephen King) opens with a yacht full of bodies, a woman hiding from killers on a nearby island, and a man trying to prove his innocence and save his life—in a breathtaking thriller from the New York Times bestselling author of Those Who Wish Me Dead.Israel Pike was a killer, and he was an honest man. They were not mutually exclusive.
After discovering seven men murdered aboard their yacht – including two Senate rivals – Israel Pike is regarded as a prime suspect. A troubled man infamous on Salvation Point Island for killing his own father a decade before, Israel has few options, no friends, and a life-threatening secret.
Elsewhere on the island, 12-year-old Lyman Rankin seeks shelter from his alcoholic father in an abandoned house only to discover that he is not alone. A mysterious woman greets him with a hatchet and a promise: "Make a sound and I'll kill you."
As the investigation barrels forward, Lyman, Israel, and the fate of the case collide in immutable ways. Written with mounting suspense, stirring emotion, and deep understanding of character, Koryta continues to prove why David Baldacci has called him "an exceptionally gifted storyteller" and Michael Connelly has deemed him "one of the best of the best, plain and simple."
---
Michael Koryta is the New York Times bestselling author of seventeen novels—including Those Who Wish Me Dead, which has been adapted into a film starring Angelina Jolie and directed by Taylor Sheridan. His previous novels were New York Times notable books, national bestsellers, and have won numerous awards, including the Los Angeles Times Book Prize. Koryta is a former private investigator and newspaper reporter. He lives in Bloomington, Indiana, and Camden, Maine.
---
Here's the summary of Spencer Quinn's Mrs. Plansky's Revenge.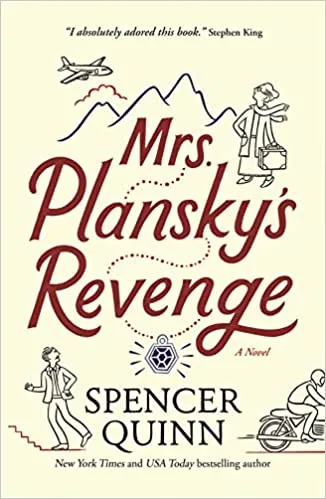 Mrs. Plansky's Revenge is bestselling author Spencer Quinn's first novel in a new series since the meteoric launch of Chet and Bernie–introducing the irresistible and unforgettable Mrs. Plansky, in a story perfect for book clubs and commercial fiction readers.
Mrs. Loretta Plansky, a recent widow in her seventies, is settling into retirement in Florida while dealing with her 98-year-old father and fielding requests for money from her beloved children and grandchildren. Thankfully, her new hip hasn't changed her killer tennis game one bit.
One night Mrs. Plansky is startled awake by a phone call from a voice claiming to be her grandson Will, who desperately needs ten thousand dollars to get out of a jam. Of course, Loretta obliges—after all, what are grandmothers for, even grandmothers who still haven't gotten a simple "thank you" for a gift sent weeks ago. Not that she's counting.
By morning, Mrs. Plansky has lost everything. Law enforcement announces that Loretta's life savings have vanished, and that it's hopeless to find the scammers behind the heist. First humiliated, then furious, Loretta Plansky refuses to be just another victim.
In a courageous bid for justice, Mrs. Plansky follows her only clue on a whirlwind adventure to a small village in Romania to get her money and her dignity back—and perhaps find a new lease on life, too.
---
Spencer Quinn is the pen name for Peter Abrahams, the Edgar-winning, New York Times and USA Today bestselling author of the Chet and Bernie mystery series, as well as the #1 New York Times bestselling Bowser and Birdie series for middle-grade readers. He lives on Cape Cod with his wife Diana and with his dogs Pearl and Dottie.
---
Enjoy the conversation and the laughter.