Signed copies of Sandra Brown's Out of Nowhere are on the way to The Poisoned Pen. You can order a copy through the Webstore. https://bit.ly/475R8Q5
Barbara Peters, owner of the bookstore, admits Out of Nowhere is a difficult book to discuss without spoilers. It's a book that features a mass shooting, but Brown said she can't talk too much about the connection in the story. It sounds as if we need to read the book to learn more.
Here's the description of Out of Nowhere.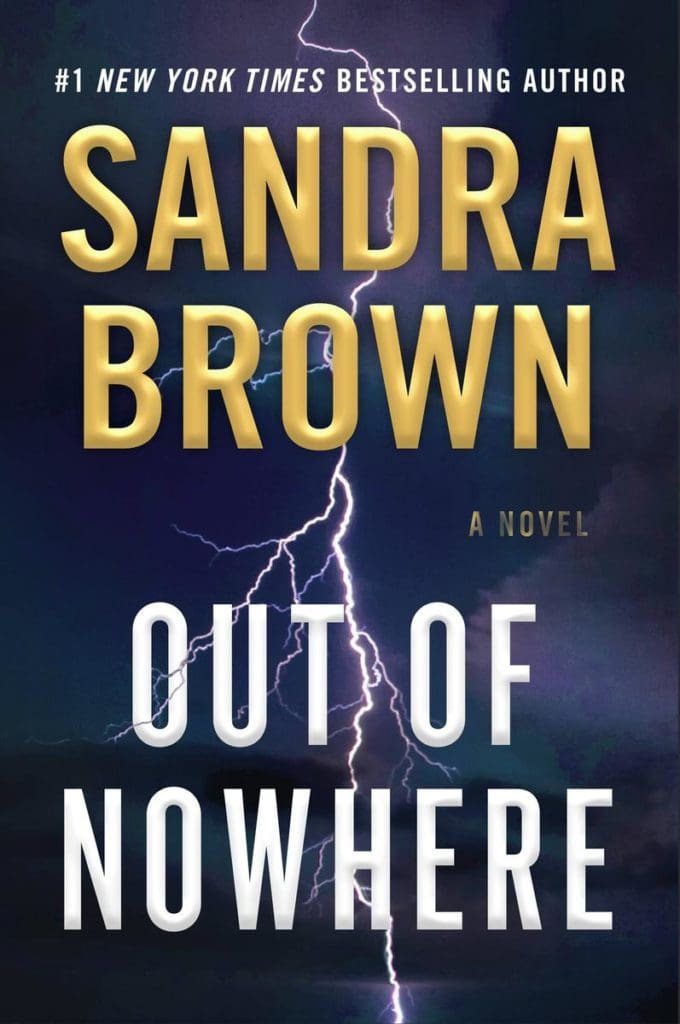 #1 New York Times bestselling author Sandra Brown returns with a fast-paced, emotional thriller where the lives of a young mother and a high-rolling consultant collide under devastating circumstances—culminating in a desperate manhunt that will change their futures forever.

At a Texas county fair, amidst carousels and a bustling midway, children's book author Elle Portman is enjoying a rare night out with her favorite cowboy: her two-year-old son, Charlie. But just as they're about to head home, the unthinkable happens: a shooter opens fire into the crowd, causing widespread panic to erupt all around them.
Also caught in the melee was corporate consultant Calder Hudson. Arrogant, self-centered, and high off his latest career win, he's frustrated and confused when he wakes up in the hospital after undergoing emergency surgery on his arm. The doctor tells him that he was lucky—that as far as gunshot wounds go, he pulled through remarkably well. Others weren't so lucky, which instills in Calder a furious determination to get justice . . . a goal shared by Elle.
Their chance encounter at the police station leads to a surprising and inexplicable gravitation to one another, but even as the attraction grows, Elle and Calder can't help but wonder if the unimaginable tragedy that brought them together is too painful and too complicated to sustain—especially while the shooter remains at large.
---
Sandra Brown is the author of seventy-five New York Times bestsellers. There are more than eighty million copies of her books in print worldwide, and her work has been translated into thirty-four languages. Four of her books have been made into films. In 2008, the International Thriller Writers named Brown its Thriller Master, the organization's highest honor. She has served as president of Mystery Writers of America and holds an honorary doctorate of humane letters from Texas Christian University. She lives in Texas.
---
There are some connectivity issues with the video, but you'll want to hear the conversation.