Barbara Peters, owner of The Poisoned Pen, recently welcomed Jake Tapper for a virtual event. Tapper's latest thriller is All the Demons are Here. There are signed copies of the book available through the Webstore. https://tinyurl.com/4jjuhxp2
Here's the summary of All the Demons are Here.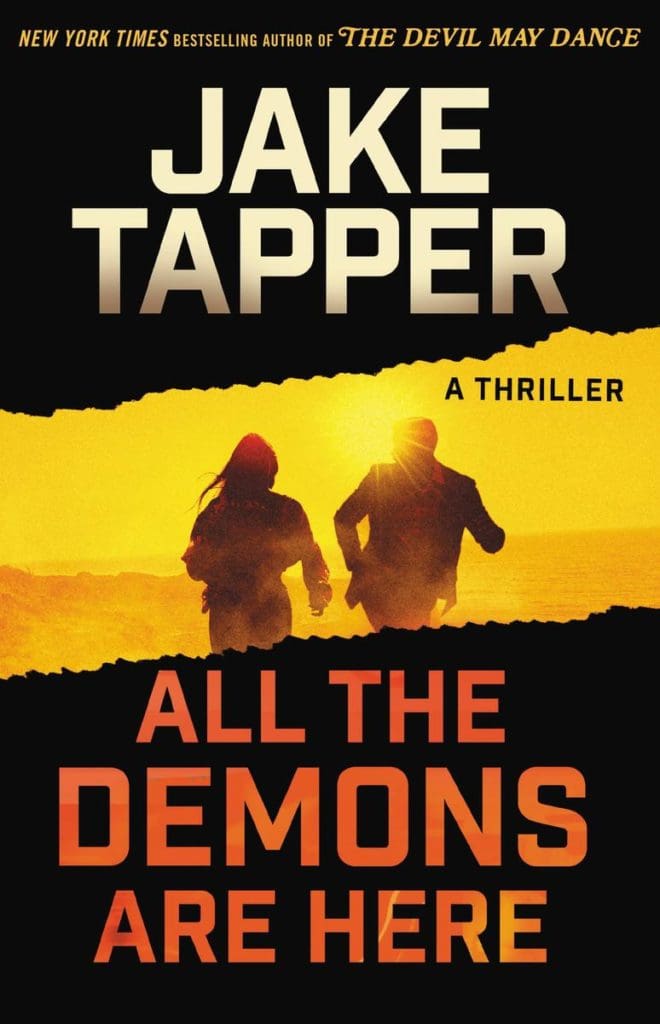 Bestselling author Jake Tapper's "absolute page-turner" (Gillian Flynn) transports readers to the 1970s underground world of cults, celebrities, tabloid journalism, serial killers, disco, and UFOs.
It's 1977. Ike and Lucy, the kids of Senator Charlie and Margaret Marder, are grown up—and in trouble.
US Marine Ike has gone AWOL after a military operation gone horribly wrong. Now he's off the grid, working on the pit crew of the moody stunt master Evel Knievel and hanging in the roughest dive bar in Montana. His sister Lucy has become the star reporter of a brand-new Washington, DC tabloid breaking stories about a serial killer and falling in with the wealthy, shady British family that owns the newspaper.
As they deal with the weirdness and menace of the time—celebrities, cults, the rise of tabloid journalism, the death of Elvis Presley, the Summer of Sam, and a time of national unease—Ike and Lucy soon realize that their worlds are not only full of compromises and bad choices, but danger. As their lives begin to spiral out of control, they also spiral towards one another. And the decisions they make could mean life and death not only for them—but also their beloved parents.
---
Jake Tapper has written two New York Times bestselling novels, The Hellfire Club and The Devil May Dance, as well as the bestselling nonfiction book The Outpost: An Untold Story of American Valor, which was turned into a critically acclaimed film in 2020. He is the lead DC anchor and chief Washington correspondent for CNN. A Dartmouth graduate and Philly native, he lives in Washington, DC, with his wife, daughter, and son.
---
Enjoy the conversation about music, tabloid newspapers, and more.