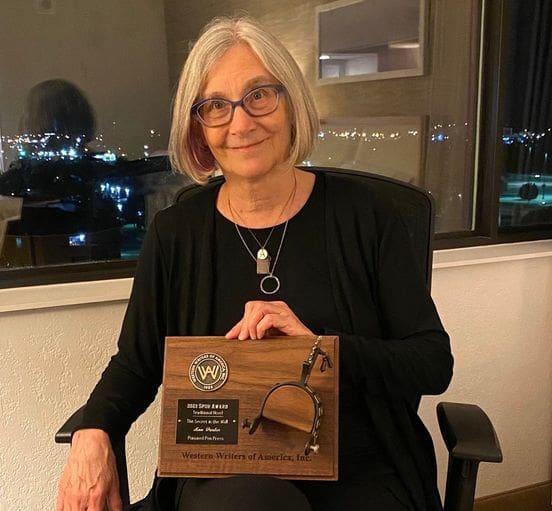 Congratulations to Ann Parker whose mystery, The Secret in the Wall, just won the 2023 Spur Award for Best Traditional Mystery from the Western Writers of America. The Secret in the Wall (Poisoned Pen Press/Sourcebooks) is the eighth book in Parker's Silver Rush mystery series. You can order The Secret in the Wall through the Webstore. https://tinyurl.com/38u98tt7
Here's the summary of the award-winning book.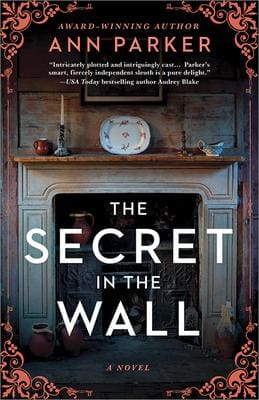 2023 Spur Award Winner * Historical Novel Society Editor's Pick
"Appealing characters match satisfying puzzles. Historical fans will be delighted." —Publishers Weekly
Sometimes you can't keep your gown out of the gutter…
Inez Stannert has reinvented herself—again. Fleeing the comfort and wealth of her East Coast upbringing, she became a saloon owner and card sharp in the rough silver boomtown of Leadville, Colorado, always favoring the unconventional path—a difficult road for a woman in the late 1800s.
Then the teenaged daughter of a local prostitute is orphaned by her mother's murder, and Inez steps up to raise the troubled girl as her own. Inez works hard to keep a respectable, loving home for Antonia, carefully crafting their new life in San Francisco. But risk is a seductive friend, difficult to resist. When a skeleton tumbles from the wall of her latest business investment, the police only seem interested in the bag of Civil War-era gold coins that fell out with it. With her trusty derringer tucked in the folds of her gown, Inez uses her street smarts and sheer will to unearth a secret that someone has already killed to keep buried. The more she digs, the muddier and more dangerous things become.
She enlists the help of Walter de Brujin, a local private investigator with whom she shares some history. Though she wants to trust him, she fears that his knowledge of her past, along with her growing attraction to him, may well blow her veneer of respectability to bits—that is, if her dogged pursuit of the truth doesn't kill her first.
---
Ann Parker is the author of the award-winning Silver Rush historical mystery series set in 1880s, featuring saloon owner Inez Stannert. A science writer by day, Ann lives in the San Francisco Bay Area and is a member of Mystery Writers of America and Women Writing the West.