Barbara Peters, owner of The Poisoned Pen, recently welcomed William Maz to the bookstore. Maz, the author of The Bucharest Dossier, was there to discuss his latest book, The Bucharest Legacy. There are signed copies of The Bucharest Legacy available in the Webstore. https://bit.ly/44hSyom
Here is the description of The Bucharest Legacy.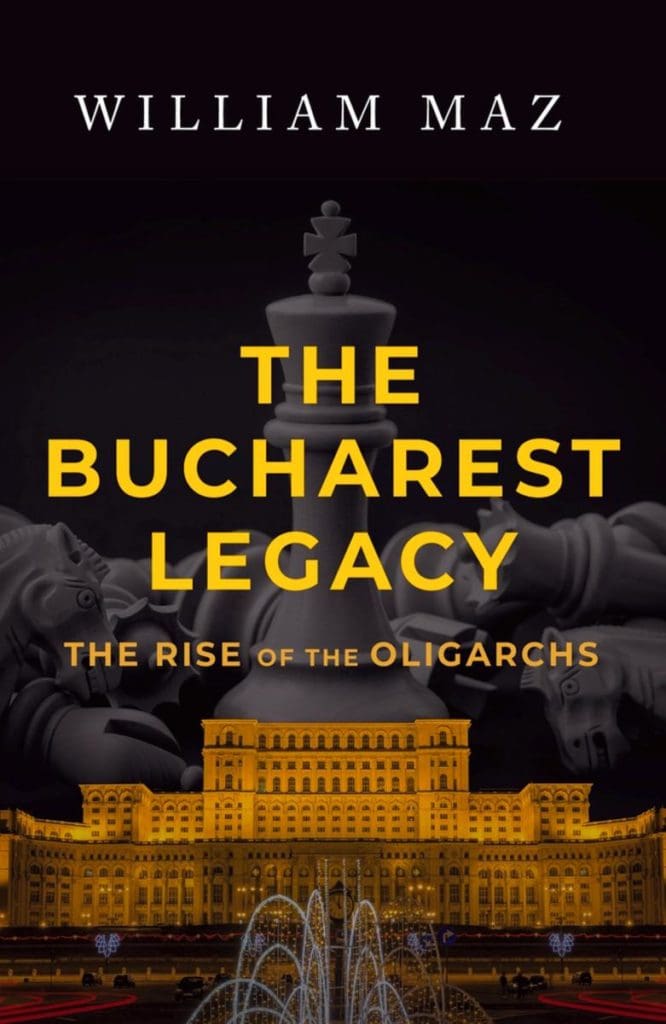 CIA agent Bill Hefflin is back in Bucharest—immersed in a cauldron of spies and crooked politicians
The CIA is rocked to its core when a KGB defector divulges that there is a KGB mole inside the Agency. They learn that the mole's handler is a KGB agent known as Boris. CIA analyst Bill Hefflin recognizes that name—Boris is the code name of Hefflin's longtime KGB asset. If the defector is correct, Hefflin realizes Boris must be a triple agent, and his supposed mole has been passing false intel to Hefflin and the CIA. What's more, this makes Hefflin the prime suspect as the KGB mole inside the Agency.
Hefflin is given a chance to prove his innocence by returning to his city of birth, Bucharest, Romania, to find Boris and track down the identity of the mole. It's been three years since the bloody revolution, and what he finds is a cauldron of spies, crooked politicians, and a country controlled by the underground and the new oligarchs, all of whom want to find Boris. But Hefflin has a secret that no one else knows—Boris has been dead for over a year.
Perfect for fans of John le Carré and Brad Thor
While the novels in the Bill Hefflin Spy Thriller Series stand on their own and can be read in any order, the publication sequence is:
The Bucharest Dossier
The Bucharest Legacy
---
Born in Bucharest, Romania, William Maz emigrated to the U.S. as a child. He is a graduate of Harvard University and Mount Sinai School of Medicine. Following a residency in anesthesiology at Yale, he practiced medicine, and during that time, he developed a passion for writing fiction. He studied writing at Harvard, The New School, and The Writer' s Studio in New York City, and he is now writing full time. Maz divides his time between Pennsylvania and New York City. The Bucharest Legacy is his latest novel and the sequel to The Bucharest Dossier.
---
Enjoy the conversation with William Maz.