Barbara Peters, owner of The Poisoned Pen, said Jack Carr signed 1500 copies of Only the Dead the weekend before his live event at the bookstore. He talks about his mission and purpose in life in the conversation. You can find a copy of the book in the Webstore. https://bit.ly/3ClEDSu
Here's the summary of Only the Dead.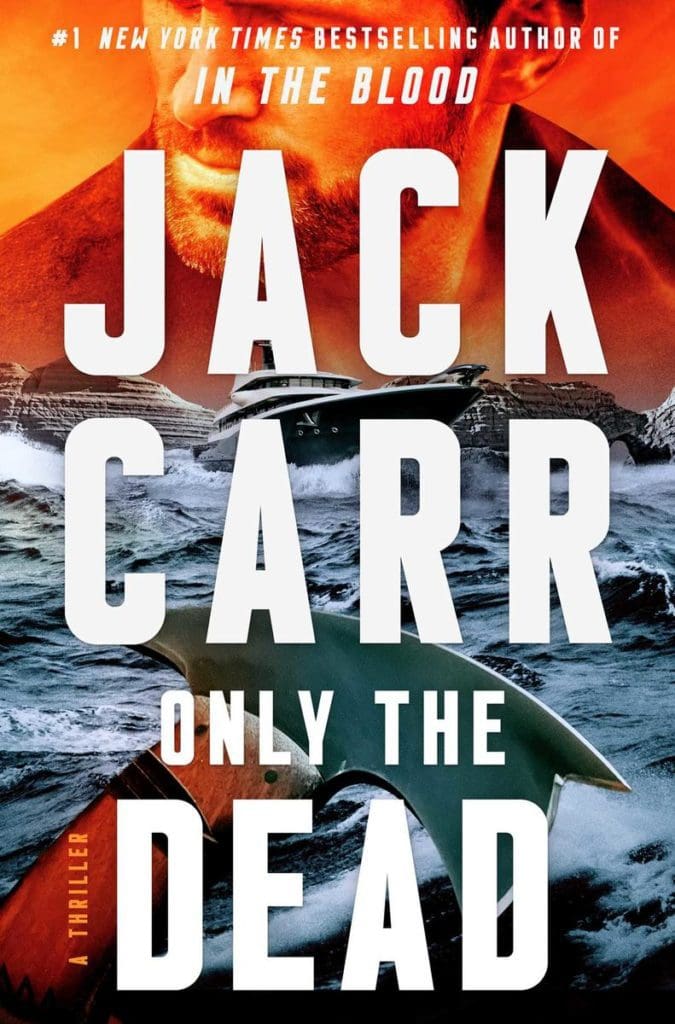 Navy SEAL James Reece faces a devastating global conspiracy in this high-adrenaline thriller that is ripped from the headlines—from the #1 New York Times bestselling author and "one of the top writers of political thrillers" (Bookreporter), Jack Carr.
In 1980, a freshman congressman was gunned down in Rhode Island, sending shockwaves through Washington that are still reverberating over four decades later.
Now, with the world on the brink of war and a weakened United States facing rampant inflation, political division, and shocking assassinations, a secret cabal of global elites is ready to assume control. And with the world's most dangerous man locked in solitary confinement, the conspirators believe the final obstacle to complete domination has been eliminated. They're wrong.
From the firms of Wall Street to the corridors of power in Washington, DC, and Moscow, secrets from the past have the uncanny ability to rise to the surface in the present.
With the odds stacked against him, James Reece is on a mission generations in the making. Unfortunately for his enemies, the former SEAL is not concerned with odds. He is on the warpath. And when James Reece picks up his tomahawk and sniper rifle, no one is out of range.
From "a master novelist" (BallisticMagazine), "quintessential hero James Reece is exactly what's needed in today's chaotic political milieu" (K.J. Howe, author of Skyjack).
---
Jack Carr is a #1 New York Times bestselling author and former Navy SEAL. He lives with his wife and three children in Park City, Utah. He is the author of The Terminal List, True Believer, Savage Son, The Devil's Hand, and In the Blood. His debut novel, The Terminal List, was adapted into the #1 Amazon Prime Video series starring Chris Pratt. He is also the host of the top-rated podcast Danger Close. Visit him at OfficialJackCarr.com and follow along on Instagram, Twitter, and Facebook at @JackCarrUSA.
---
Enjoy the conversation with Jack Carr.