Barbara Peters, owner of The Poisoned Pen, welcomed Julia Bryan Thomas, author of The Radcliffe Ladies' Reading Club. Lauren Willig acted as guest host for Thomas. You can order a copy of Thomas' book through the Webstore. https://bit.ly/3qvgshE
Here's the description of The Radcliffe Ladies' Reading Club.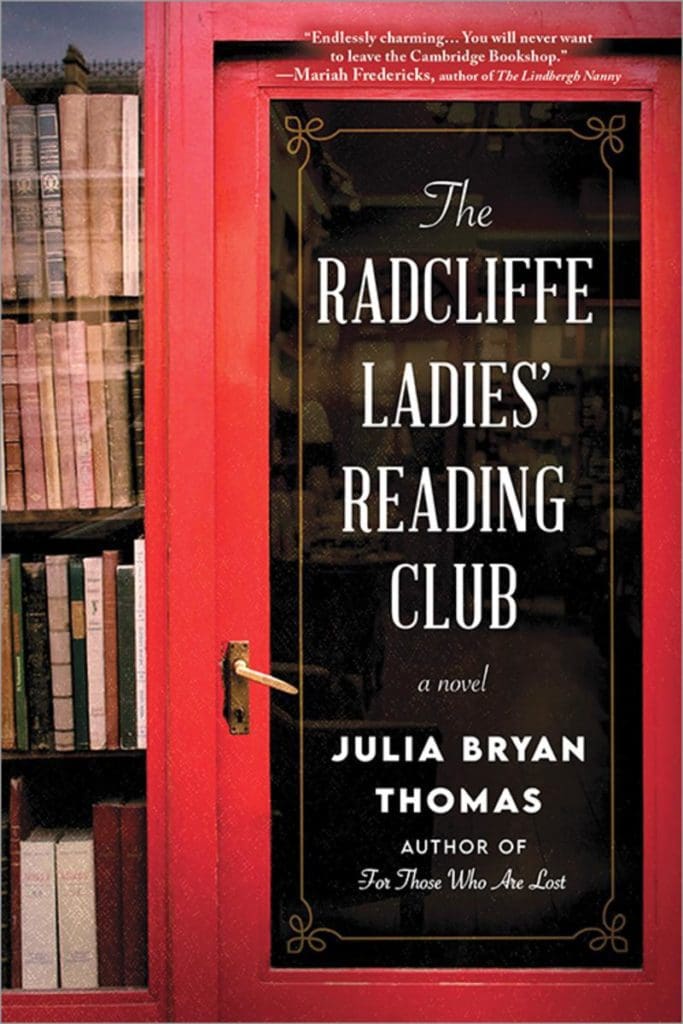 For readers of Martha Hall Kelly and Beatriz Williams, "a story of female freedom and constraints that doesn't shy away from the trauma—and joy—that faced U.S. women in the 1950s." (Kirkus)
Literature impacts us all uniquely — but also unites us.
Massachusetts, 1954. Alice Campbell escapes halfway across the country and finds herself in front of a derelict building tucked among the cobblestone streets of Cambridge, and she turns that sad little shop into the charming bookstore of her dreams.
Tess, Caroline, Evie, and Merritt become fast friends in the sanctuary of Alice's monthly reading club at The Cambridge Bookshop, where they escape the pressures of being newly independent college women in a world that seems to want to keep them in the kitchen. But they each embody very different personalities, and when a member of the group finds herself shattered, everything they know about each other—and themselves—will be called into question.
A heart-wrenching, inspiring, extraordinary love letter to books set against the backdrop of one of the most pivotal periods in American history, The Radcliffe Ladies' Reading Club explores how women forge their own paths, regardless of what society expects of them, and illuminates the importance of literature and the vital conversations it sparks. 
---
JULIA BRYAN THOMAS is a graduate of Northeastern State University and the Yale Writers' Workshop and the author of For Those Who Are Lost. She is married to mystery novelist Will Thomas.
---
Enjoy the discussion about women in college, and women's colleges, as well as books and research.