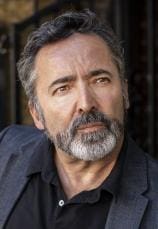 Daniel Weizmann and his debut mystery novel, The Last Songbird, were recently the subject of an interview in http://Bookreporter.com. You can order copies of The Last Songbird through the Webstore. https://bit.ly/43XgFZF In fact, Weizmann will be appearing for The Poisoned Pen for a virtual event hosted by Patrick Millikin on Tuesday, June 6 at 5 PM.
Daniel Weizmann is a writer and editor whose work has appeared in the Los Angeles Times, Billboard, the Guardian, AP Newswire, and more. Under the nom de plume, Shredder, Weizmann also wrote for the long running Flipside fanzine, as well as LA Weekly, which once called him "an incomparable punk stylist." Most recently, Weizmann co-authored Game Changer by Michael Solomon and Rishon Blumberg (Harper Leadership, 2020). He lives in Los Angeles, California.
Here's the summary of The Last Songbird.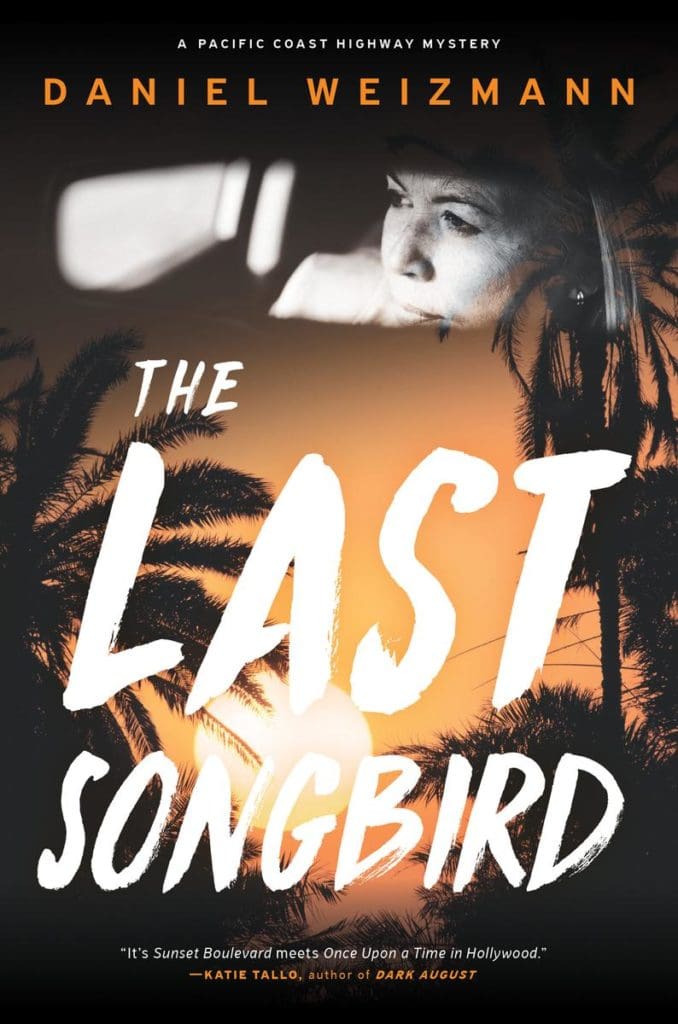 "Weizmann's music bona fides inform the novel's tone and purpose, but it's equally clear how steeped he is in the styles of detective fiction past and present…This is a story of murder, but also of vivid life." — The New York Times
"A confident, polished storyteller who honors his influences and while weaving his amateur detective through a complex mystery that will keep you turning the pages until you've reached the haunting finale. A sharp, memorable debut." — Alex Segura, bestselling author of Secret Identity
A gritty, fast-paced neo-noir that explores the consumptive nature of fame, celebrity, and motherhood through the lens of a driver lost in the gig economy.
A struggling songwriter and Lyft driver, Adam Zantz's life changes when he accepts a ride request in Malibu and 1970s music icon Annie Linden enters his dented VW Jetta. Bonding during that initial ride, the two quickly go off app— over the next three years, Adam becomes her exclusive driver and Annie listens to his music, encouraging Adam even as he finds himself driving more often than songwriting.
Then, Annie disappears, and her body washes up under a pier. Left with a final, cryptic text— 'come to my arms'— a grieving Adam plays amateur detective, only to be charged as accomplice-after-the-fact. Desperate to clear his name and discover who killed the one person who believed in his music when no one else in his life did, Adam digs deep into Annie's past, turning up an old guitar teacher, sworn enemies and lovers, and a long-held secret that spills into the dark world of a shocking underground Men's Rights movement. As he drives the outskirts of Los Angeles in California, Adam comes to question how well he, or anyone else, knew Annie— if at all.
The Last Songbird is a poignant novel about love, obsession, the price of fame and the burden of broken dreams, with a shifting, twisting plot that's full of unexpected turns.
---
I'm reprinting the interview from http://Bookreporter.com, with permission.
Interview: May 25, 2023
THE LAST SONGBIRD is a gritty, fast-paced neo-noir that explores the consumptive nature of fame, celebrity and motherhood through the lens of a driver lost in the gig economy. In this interview conducted by Michael Barson, Senior Publicity Executive at Melville House, Daniel Weizmann talks about his inspiration for his debut mystery novel, which is the opening installment in his Pacific Coast Highway series, and what he learned during the writing process that will help him as he begins working on the second book. He also pays tribute to some of his favorite writers from the classic age of LA mystery fiction and reveals which musical artists from the past he would like to incorporate into a future story.
Question: What was the first LA crime novel you ever read? And what was the book that made you decide to try your hand at writing one yourself?
Daniel Weizmann: I first got into crime tales at 9 or 10 as a SPERDVAC member, trading old-time radio shows on little reel-to-reels and 8-tracks by the U.S. mail — "Dragnet" and Vincent Price as "The Saint." Then at 13 or 14, I discovered the Raymond Chandler paperbacks, and it was all over. I must have read FAREWELL, MY LOVELY a half-dozen times in a row. By 15, I was already doing bad Marlowe imitations on a Sears, Roebuck electric typewriter. I reckon my Marlowe imitations were worse than most — and that's saying something!
Q: As a journalist, you had written many thousands of words over the past few decades about music. But what new techniques did you have to learn to write a full-length novel?
DW: The stories inside songs — or the stories we think they're telling us — have always been my obsession. But when it came time to dare to try a full-length novel, I remembered what I learned in tap class — the basics. Even the Copasetics and the Hoofers Club go back to the basics, every morning, always, always. In mystery, I've had to learn, relearn and re-relearn the basics over and over, pulling them front and center every day: a meaningful crime, detective and perp, a victim we love, suspects, motive, means and, most of all, mood. F. Scott Fitzgerald said, "Rewrite from mood." Best advice ever.
Q: Now that it has been decided to make THE LAST SONGBIRD the first book in a series (A Pacific Coast Highway Mystery), have you changed the way you originally envisioned your protagonist, the Lyft driver Adam Zantz? Or has writing a mystery series always been part of your plan?
DW: I always secretly dreamed it would be a series. Even before the first draft was done, I had a list of other adventures that Adam Zantz might go on. Isn't it one of the coolest things about detective books? In what other genre do we expect characters to return and go through different troubles, more like actual people in real life? I love that.
Q: Looking at writers from the classic age of LA mystery fiction, can you reveal your Top Three pantheon — and why you rate each them at the peak?
DW: It is SO hard to choose — and every great brings something totally unique. Raymond Chandler for gallantry; Ross MacDonald for empathy; Sue Grafton for the wry, dry wisecracks; Jonathan Kellerman for family dynamics; Michael Connelly for civic infrastructure; Kem Nunn for the sense of light and space and ocean air; T. Jefferson Parker for the unraveling of community; James Ellroy for the hyper-ratiocination; Dolores Hitchens for sultry South Bay nights; and Walter Mosley for catching L.A.'s loosey-goosey uncalm calm. Is that three? And wait, what about Erle Stanley Gardner and Margaret Millar?! That's part of what I love about the LA mystery. It's a well you can't get to the bottom of.
Q: As you begin to write the second novel in this series, what is one key lesson that you learned from writing THE LAST SONGBIRD that you now intend to employ?
DW: Writing THE LAST SONGBIRD, I was surprised to discover something along the way. Although one person ultimately committed the crime, many of the other characters played a role in setting the stage…or, more specifically, feeding the atmosphere, in which a crime like that could be committed. A crime, I learned, is like a vortex — the flashpoint expression of a communal pressure. So writing the second one, I'm approaching the whole cast of characters that way. Nobody's off the hook.
Q: With your knowledge as a music journalist, it must have been fun creating the backdrop for Annie Linden's character in the book. Which musical artist from a past era would you most like to incorporate into a story at some future point?
DW: I have a soft spot for those acts that barely surfaced — the ones with a record or two, or even just a demo. Yet they existed; you have to work harder to prove it. And sometimes their one track will be all the more moving because of that. I could rattle off a million, but how about the Tikis, Dolly Mixture, the Inflatable Boy Clams, Zyklon B, the Passions, the Boneheads, and the Romans. To quote the great Harry Bosch, "Everybody counts or nobody counts."
Q: Finally, please describe how it felt to open the package that contained your first copies of THE LAST SONGBIRD.
DW: Oh, man. I had to tell my inner 10-year-old to stand still long enough for me to even look at the thing. Then I told him, "See?! I told you!" But he still can't believe it.