Barbara Peters, owner of The Poisoned Pen, recently welcomed Chris Hauty to talk about his latest thriller, The Devil You Know. There are signed copies of Hauty's book available in the Webstore. https://bit.ly/3CgOBEN
Here's the description of The Devil You Know.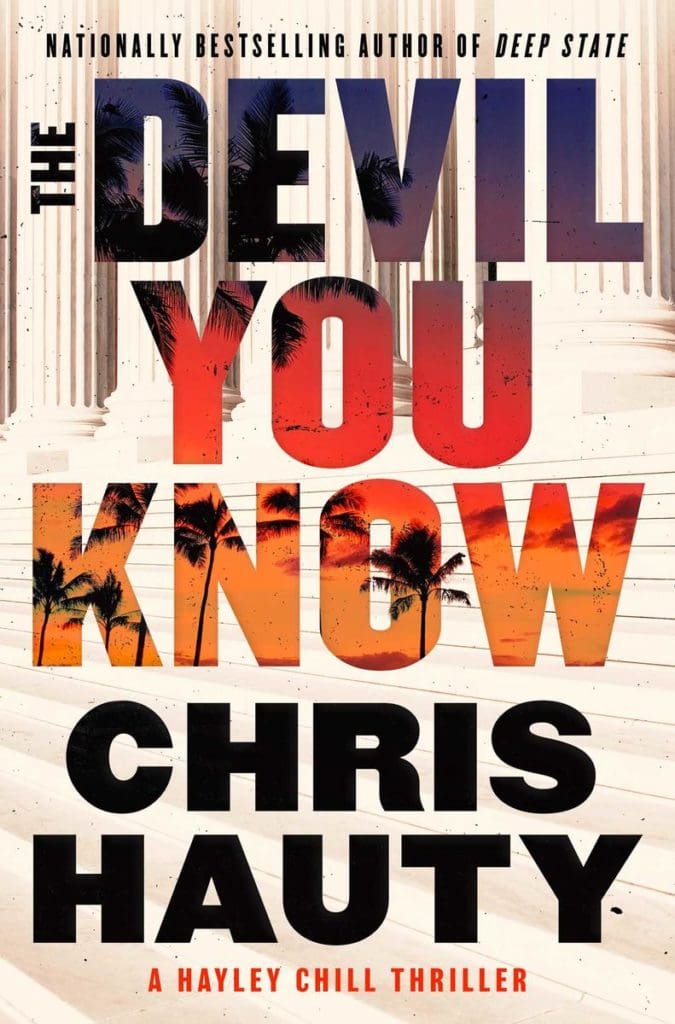 A Supreme Court justice is murdered and a conspiracy with potentially cataclysmic effects is uncovered in the latest of the nationally bestselling "edge-of-your-seat" (Book Riot) Hayley Chill series.
When a justice of the Supreme Court is killed by the police officer assigned to protect him, the country is shocked. Hayley Chill's superiors suspect the assassination is part of a major conspiracy.
In Maui, where one member of the Supreme Court owns a vacation home, a busload of children is taken hostage with the justice's death as ransom. Together with a deputy US marshal, Hayley embarks on the monumental task of rescuing the children while also protecting the justice. But with danger around every corner and no one to trust, has Hayley finally bitten off more than she can chew?
---
Chris Hauty's debut, Deep State, was a New York Times Book Review Editors' Choice, and Barry Award nominee. Other novels include the CALIBA Award–nominated Savage Road, and Storm Rising, as well as the acclaimed novella Insurrection Day. He currently lives in Glendale, California.
---
Enjoy the conversation!