Barbara Peters and John Charles from The Poisoned Pen recently welcomed three authors for a live event. Ellen Crosby is the author of Blow Up. Kate White's latest novel is Between Two Strangers. And, Jenn McKinlay's new book is Summer Reading. Check the Webstore for signed copies of all of these books. https://store.poisonedpen.com/
Here's the summary of Ellen Crosby's Blow Up.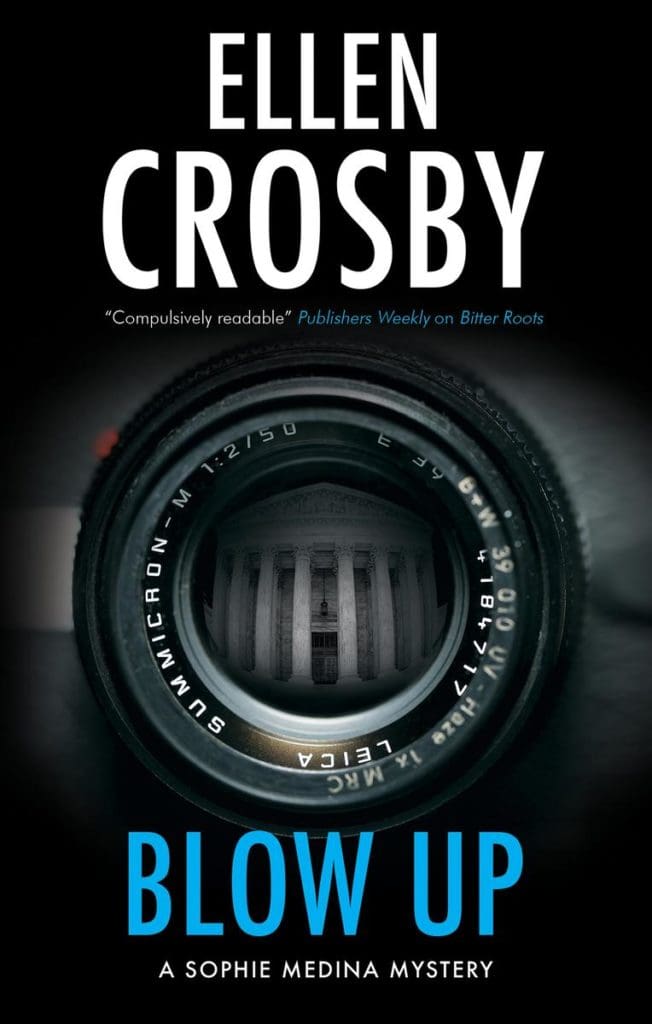 Photojournalist Sophie Medina must figure out how the death of a Supreme Court justice and the murder of a homeless man are related before she becomes an assailant's next target.
International photojournalist Sophie Medina and her old school friend Father Jack O'Hara are out for a run on Capitol Hill when they find the body of Associate Supreme Court Justice Everett Townsend lying in an alley, barely alive. Townsend, a diabetic, later dies in the ER from complications due to hypoglycemia.
His tragic death has unexpected repercussions for Sophie when Javi, a young homeless man of Sophie's acquaintance, is murdered. Before he died, Javi told her a shocking story about Townsend that could have a devastating impact on the nation's highest court – and on the American justice system – if word got out.
Unable to persuade anyone that what she learned is true and on the run from whoever is protecting Townsend's dark secret, Sophie searches a collection of her photographs of Washington D.C.'s homeless community, looking for evidence before everything blows up in her face . . .
The third Sophie Medina mystery, following Ghost Image and Multiple Exposure, is a great choice for readers who enjoy fearless female sleuths, well-plotted puzzles and gripping political intrigue.
---
Ellen Crosby is a former reporter for the Washington Post, foreign correspondent for ABC News Radio and economist at the U.S. Senate. She has spent many years overseas in Europe, but now lives in Virginia with her husband. She is the author of the Wine Country mysteries and the Sophie Medina mysteries.
---
Check out the description of Kate White's Between Two Strangers.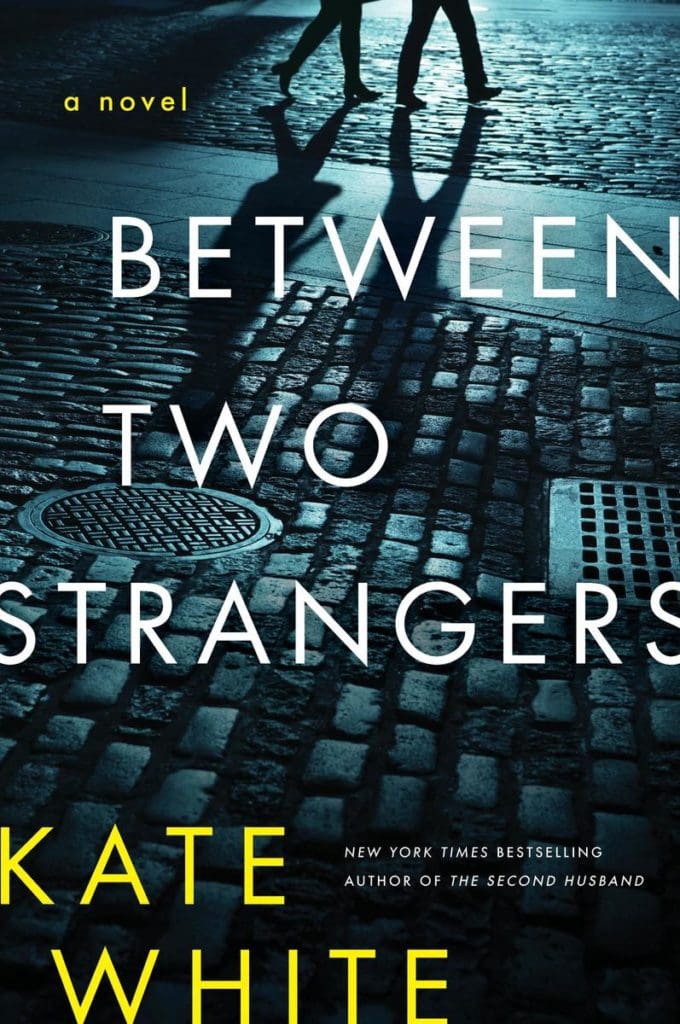 A woman receives a bewildering inheritance that may have something to do with her past in this twisty and addictive psychological thriller from the New York Times bestselling author Entertainment Weekly calls "impossible to outwit."
Struggling artist Skyler Moore is flabbergasted when she receives a suspicious phone call from a lawyer she's never met regarding a "private matter." As soon as she arrives at the law firm's office, she learns she's the recipient of a large inheritance, a life-changing sum that will allow her to realize her long-held dream of becoming a mother. But who was her benefactor, Christopher Whaley? The late man's name means nothing to Skyler, and she has no idea why he would leave her such an enormous bequest.
Looking into his background, Skyler finally realizes they met once at a hotel bar and shared a one-night stand. But they never exchanged numbers, or even last names, and that was over a decade ago. She wonders if the inheritance is meant to be a message of some kind, but can't imagine what it might be.
Chris' family is confused and suspicious too, and his widow accuses Skyler of having an affair with her late husband, then threatens revenge. In order to protect herself, Skyler has to understand the reason the money was left to her. But as she digs for the truth, it becomes clear that Chris Whaley might have taken other secrets to the grave, ones that could have terrifying consequences for her . 
---
Kate White is the New York Times bestselling author of nine standalone psychological thrillers, including The Secrets You Keep, Have You Seen Me, The Second Husband, and Between Two Strangers, as well as eight Bailey Weggins mysteries, including Such a Perfect Wife, which was nominated for an International Thriller Writers Award. Kate, former editor-in-chief of Cosmopolitan, is also the author of several popular career books for women, including I Shouldn't Be Telling You This: How to Ask for the Money, Snag the Promotion, and Create the Career You Deserve and Why Good Girls Don't Get Ahead, as well the editor of the Anthony and Agatha Award-nominated The Mystery Writers of America Cookbook. Kate loves staying in touch with readers, and you can follow her by signing up below for updates about her books, events, and promotions, and by visiting her website, www.katewhite.com. 
---
If you're looking for something a little lighter, check out Jenn McKinlay's Summer Reading.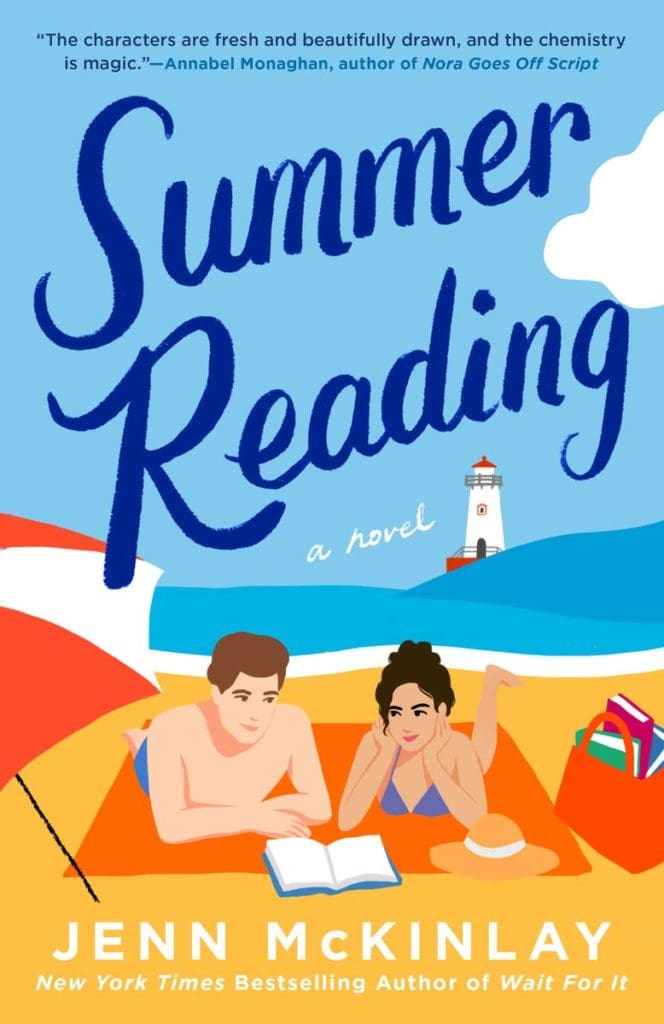 When a woman who'd rather do anything than read meets a swoon-worthy bookworm, sparks fly, making for one hot-summer fling in New York Times bestselling author Jenn McKinlay's new rom-com.
For Samantha Gale, a summer on Martha's Vineyard at her family's tiny cottage was supposed to be about resurrecting her career as a chef, until she's tasked with chaperoning her half-brother, Tyler. The teenage brainiac is spending his summer at the local library in a robotics competition, and there's no place Sam, who has dyslexia, likes less than the library. And because the universe hates her, the library's interim director turns out to be the hot-reader guy whose book she accidentally destroyed on the ferry ride to the island.
Bennett Reynolds is on a quest to find his father, whose identity he's never known. He's taken the temporary job on the island to research the summer his mother spent there when she got pregnant with him. Ben tells himself he isn't interested in a relationship right now. Yet as soon as Sam knocks his book into the ocean, he can't stop thinking about her.
An irresistible attraction blossoms when Ben inspires Sam to create the cookbook she's always dreamed about and she jumps all in on helping him find his father, and soon they realize their summer fling may heat up into a happily ever after.
---
Jenn McKinlay is the award-winning, New York Times, USA Today, and Publishers Weekly bestselling author of several mystery and romance series. Her work has been translated into multiple languages in countries all over the world. She lives in sunny Arizona in a house that is overrun with kids, pets, and her husband's guitars.
---
Here's your opportunity to "meet" all three authors.