Ashley Weaver really isn't "playing it safe". That's the title of her third Electra McDonnell mystery. Barbara Peters, owner of The Poisoned Pen, welcomed Ashley for a virtual event. You can order copies of Playing It Safe through the Webstore. https://bit.ly/3BjIAX9
Here's the description of Playing It Safe.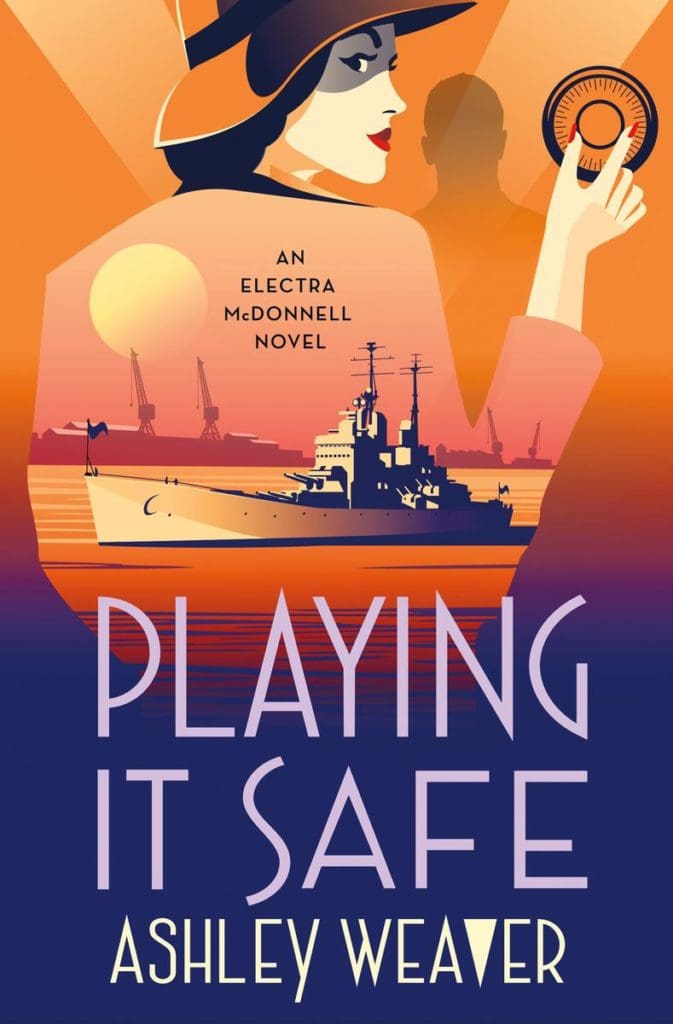 The third in the Electra McDonnell series from Edgar-nominated author Ashley Weaver, Playing It Safe is a delightful World War II mystery filled with spies, murder, romance, and wit.
"Ellie is a smart and gutsy new heroine." —Ann Lee Huber
As the Blitz continues to ravage London, Ellie McDonnell—formerly a safecracking thief, but currently determined to stay on the straight and narrow to help her country—is approached by British Intelligence officer Major Ramsey with a new assignment. She is to travel under an assumed identity to the port city of Sunderland and there await further instructions. In his usual infuriating way, the Major has left her task as vague and mysterious as possible.
Ellie, ever-ready to aid her country, heads north, her safecracking tools in tow. But before she can rendezvous with the major, she witnesses an unnatural death. A man falls dead in the street in front of her, with a note clutched in his hand. Ellie's instincts tell her that the man's death is connected in some way to her mission.
Soon, Ellie and the major are locked in a battle of wits and a race against time with an unknown and deadly adversary, and a case that leads them to a possible Nazi counterfeiting operation. With bombs dropping on the city and a would-be assassin shadowing their every move, it will take all of Ellie's resourcefulness and Major Ramsey's fortitude to unmask the spymaster and avert disastrous consequences—for England and for their own lives.
---
ASHLEY WEAVER is the Technical Services Coordinator at the Allen Parish Libraries in Oberlin, Louisiana. Weaver has worked in libraries since she was 14; she was a page and then a clerk before obtaining her MLIS from Louisiana State University. She is the author of Murder at the Brightwell, Death Wears a Mask, and A Most Novel Revenge. Weaver lives in Oakdale, Louisiana.
---
Enjoy Ashley Weaver's conversation with Barbara Peters.