Barbara Peters, owner of The Poisoned Pen, mentioned how much she enjoys bringing debut novels to readers. Sara Herchenroether's debut is The Night Flowers. There will be signed copies available through the Webstore. https://tinyurl.com/3kz4xpht Peters asks Herchenroether to talk about her personal experience that led her to write a novel about the parallel between crime and cancer.
Here is the description of The Night Flowers.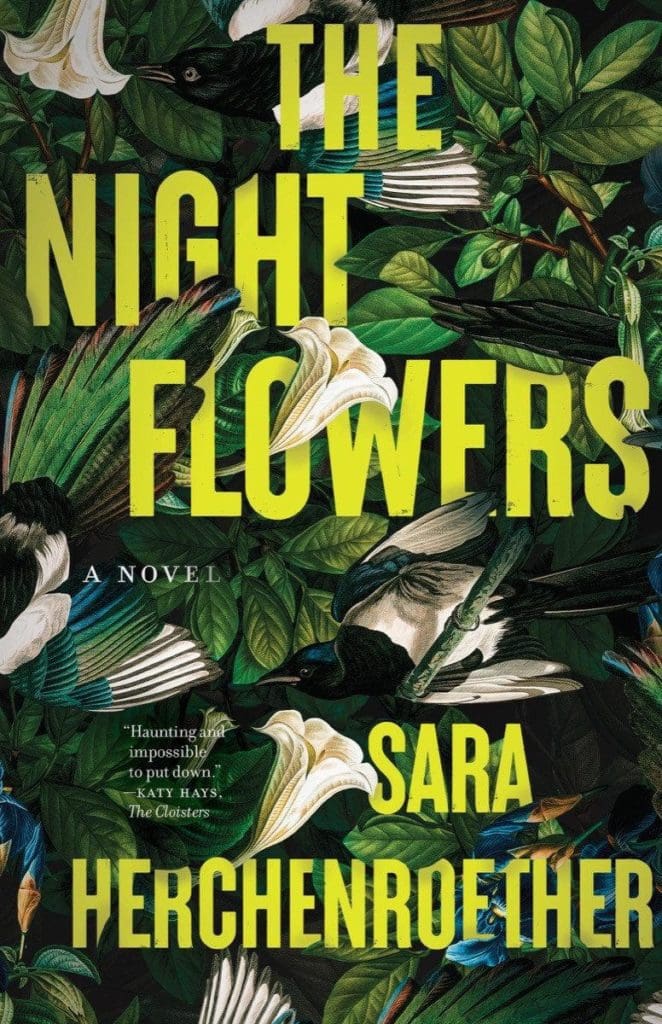 People tend to think of us as shadows. Blurred black mist. Often, it's "out of the corner of my eye." People sense the cold. I've heard of ghost hunters who use a tape measure, laying it on the ground to mark our boundaries. I don't want to be measured.
In 1983, deep in New Mexico's Gila National Forest, the bodies of a young woman and two children were found. Who were they? How did they get there?
Thirty years later, two women find themselves drawn to the cold case. Librarian Laura MacDonald begins her own investigation as a way to distract herself from breast cancer treatments and becomes consumed by her search for answers. Jean Martinez is a veteran detective determined to keep working cold cases for the Sierra County police force even as her family begs her to retire. With only fragments from dusty case files and a witness who doesn't want to remember, this unlikely duo is determined—no matter the cost—to uncover the truth behind the murders. And with their help, the woman in the woods is finally able to tell her story on her own terms and summon the power to be found.

The Night Flowers—a haunting debut thriller written with pulse-pounding precision and a deep understanding of the psychology of violence and the tenacity of those who combat it—announces the arrival of Sara Herchenroether as an exciting new voice.
---
Sara Herchenroether lives outside Columbus, Ohio, with her husband, four young children, one old dog, and two rescue kittens. Sara is a breast cancer survivor.
---
Enjoy the conversation.