Barbara Peters, owner of The Poisoned Pen, recently welcomed Elly Griffiths to talk about The Last Remains. This is the sixteenth Ruth Galloway novel. Griffiths talks about her pause in the series, and how COVID influenced the book and the relationship between Ruth and DCI Nelson. You can find copies of The Last Remains in the Webstore. https://bit.ly/440olLv
Here's the summary of The Last Remains.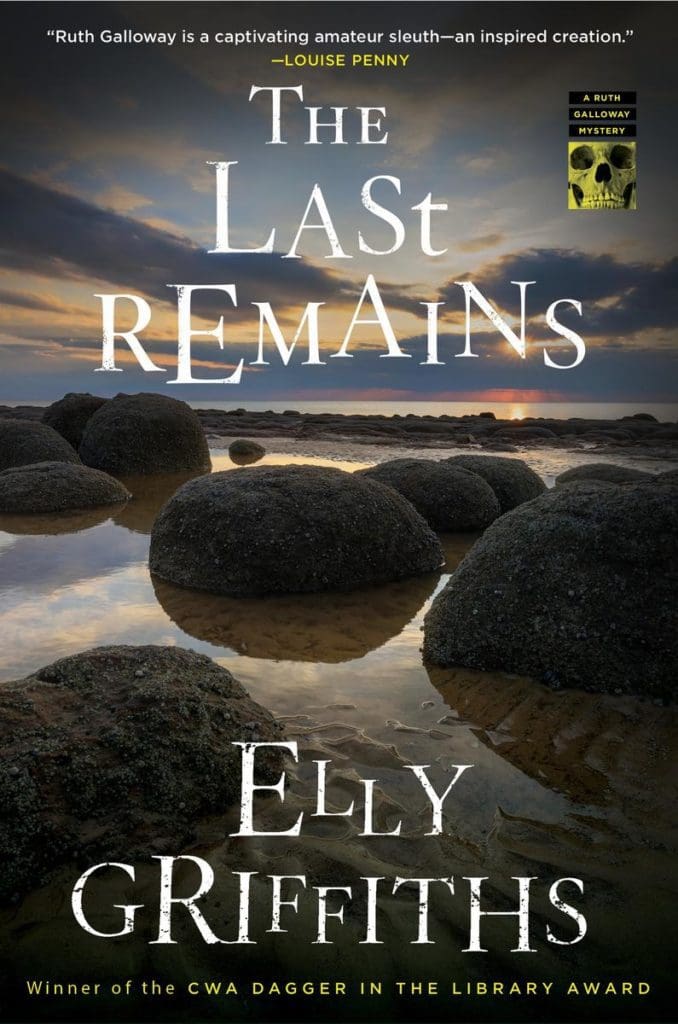 The discovery of a missing woman's bones force Ruth and Nelson to finally confront their feelings for each other as they desperately work to exonerate one of their own in this not-to-be-missed Ruth Galloway mystery from USA Today bestselling author Elly Griffiths.
When builders discover a human skeleton during a renovation of a café, they call in archeologist Dr. Ruth Galloway, who is preoccupied with the threatened closure of her department and by her ever-complicated relationship with DCI Nelson. The bones turn out to be modern—the remains of Emily Pickering, a young archaeology student who went missing in 2002. Suspicion soon falls on Emily's Cambridge tutor and also on another archeology enthusiast who was part of the group gathered the weekend before she disappeared—Ruth's friend Cathbad.
As they investigate, Nelson and his team uncover a tangled web of relationships within the archeology group and look for a link between them and the café where Emily's bones were found. Then, just when the team seem to be making progress, Cathbad disappears. The trail leads Ruth a to the Neolithic flint mines in Grimes Graves. The race is on, first to find Cathbad and then to exonerate him, but will Ruth and Nelson uncover the truth in time to save their friend?
---
ELLY GRIFFITHS is the author of the Ruth Galloway and Brighton mystery series, as well as the standalone novels The Stranger Diaries, winner of the Edgar Award for Best Novel, and The Postscript Murders. She is the recipient of the CWA Dagger in the Library Award and the Mary Higgins Clark Award. She lives in Brighton, England.
---
Enjoy the conversation with Elly Griffiths.