Barbara Peters, owner of The Poisoned Pen, recently welcomed John Sandford and Dana Stabenow for the book launch of their latest books. John Sandford's second Letty Davenport novel is Dark Angel. Dana Stabenow's 23rd Kate Shugak novel, Not the Ones Dead, is the current Hot Book of the Week at the bookstore. There are signed copies of both titles in the Webstore. https://store.poisonedpen.com/
Here's the description of Dark Angel.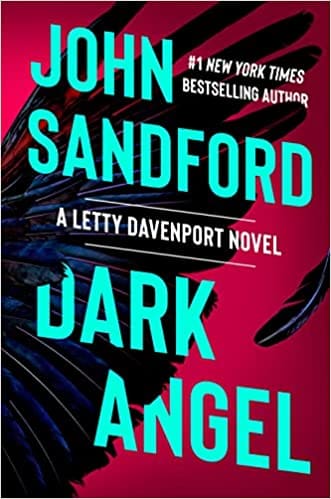 Letty Davenport, the tough-as-nails adopted daughter of Lucas Davenport, takes on an undercover assignment that brings her across the country and into the crosshairs of a dangerous group of hackers.
Letty Davenport's days working a desk job at are behind her. Her previous actions at a gunfight in Texas—and her incredible skills with firearms—draw the attention of several branches of the US government, and make her a perfect fit for even more dangerous work. The Department of Homeland Security and the NSA have tasked her with infiltrating a hacker group, known only as Ordinary People, that is intent on wreaking havoc. Letty and her reluctant partner from the NSA pose as free-spirited programmers for hire and embark on a cross country road trip to the group's California headquarters.
While the two work to make inroads with Ordinary People and uncover their plans, they begin to suspect that the hackers are not their only enemy. Someone within their own circle may have betrayed them, and has ulterior motives that place their mission—and their lives—in grave danger.
---
John Sandford is the pseudonym for the Pulitzer Prize-winning journalist John Camp. He is the author of thirty Prey novels; four Kidd novels; twelve Virgil Flowers novels; three YA novels coauthored with his wife, Michele Cook; and three other books.
---
Here's the summary of Dana Stabenow's Not the Ones Dead.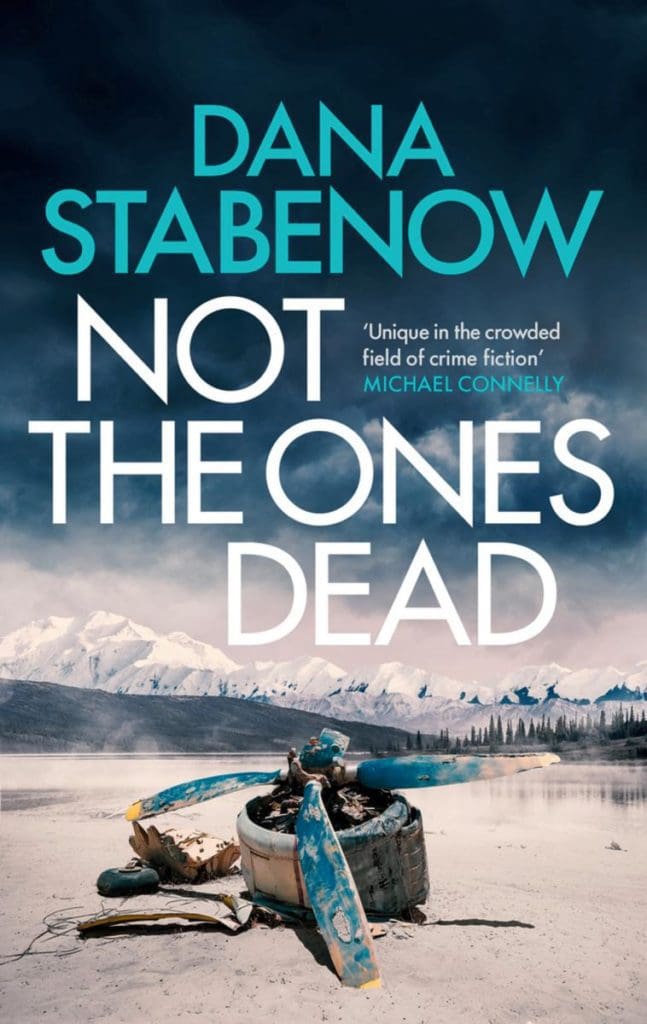 The gripping new Kate Shugak novel by New York Times bestselling author Dana Stabenow.
What seems a tragic accident soon becomes a murder investigation as Kate is drawn into a case of political intrigue.
A mid-air collision in the Alaskan wilderness between two small aircraft leaves ten people dead. Was it a bird strike, pilot error… or premeditated murder?
Then an eleventh body is found in the wreckage: a man shot gangland style, twice in the chest and once in the head.
In an investigation that reaches to the highest levels of government, justice may not be served, but Kate Shugak is determined that the truth will out, even at the risk of her life and the lives of those she loves most.
Reviewers on Dana Stabenow's Kate Shugak series:
'An antidote to sugary female sleuths: Kate Shugak, the Aleut private investigator' —New York Times
'Crime fiction doesn't get much better than this' —Booklist
'If you are looking for something unique in the field of crime fiction, Kate Shugak is the answer' —Michael Connelly
---
Dana Stabenow was born in Anchorage, Alaska and raised on a 75-foot fishing tender. She knew there was a warmer, drier job out there somewhere and found it in writing. Her first book in the bestselling Kate Shugak series, A Cold Day for Murder, received an Edgar Award from the Mystery Writers of America. Follow Dana at stabenow.com
---
Enjoy the discussion with John Sandford and Dana Stabenow.