Rhys Bowen and her daughter, Clare Broyles, collaborated on the latest Molly Murphy mystery, All That is Hidden. Barbara Peters, owner of The Poisoned Pen, recently welcomed the authors to the bookstore for a live event. You can still order a signed copy of All That is Hidden through the Webstore. http://bit.ly/3MeDUZc
Here is the description of All That is Hidden.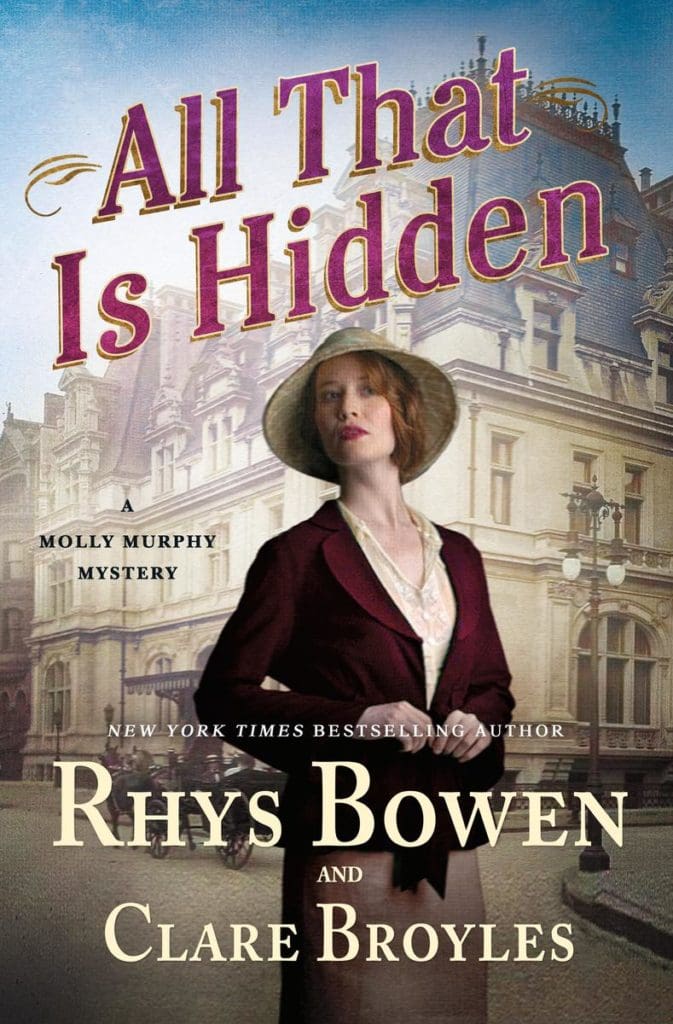 "Retired" detective and police captain's wife Molly Murphy Sullivan tangles with Tammany Hall in the next in Rhys Bowen and Clare Broyles's New York Times bestselling historical mystery series.
New York, Autumn, 1907: Former private detective Molly Murphy Sullivan is happy with her place in the world. She and her policeman husband, Daniel, have built quite a life for themselves in Greenwich Village, in their modest-yet-beautiful-home in Patchin Place, filled with family, friends, and laughter. Molly and Daniel have a good marriage, a true partnership where they value each other's opinions in all things.
So when he tells her they're moving to a fancy home on Fifth Avenue—and that he's running for the sheriff of New York—Molly is left reeling. Daniel begs Molly to trust him, but why would he run for sheriff on the Tammany ticket? A party known more for kickbacks and quid pro quo than anything else, it used to be everything Daniel despised. So what's changed? And why didn't he discuss it with her beforehand? Molly can't help but wonder what Daniel's got himself tangled up in… and whether he needs her help to get out.
In this next installment in this beloved series All That Is Hidden, the incomparable Molly is drawn into the dangerous world of politics, forced to navigate through the webs of lies and deceit which are hidden behind a veil of vast wealth and grandeur.
---
RHYS BOWEN is the New York Times bestselling author of the Anthony Award- and Agatha Award-winning Molly Murphy mysteries, the Edgar Award-nominated Evan Evans series, the Royal Spyness series, and several stand-alone novels including In Farleigh Field. Born in England, she lives in San Rafael, CA.
CLARE BROYLES, who is Rhys Bowen's daughter, is a teacher and a musician. She began collaborating with her mother on the Molly Murphy mystery series with Wild Irish Rose. She has worked as a composer and arranger in the theater for both Arizona Theater Company and Childsplay and was nominated for an Arizone 'Zoni' theater award. Clare is married to a teacher and they have three children.
---
It's a fun conversation, beginning when Rhys offers to catch everyone up on the Molly Murphy series.