A Sinister Revenge is the eighth Veronica Speedwell novel by Deanna Raybourn. Barbara Peters, owner of The Poisoned Pen, welcomed Raybourn to talk about her latest book. There are signed copies of A Sinister Revenge available through the Webstore. https://store.poisonedpen.com/item/wCIDqQu6pg-byl-xhqXQnQ
Here's the summary of A Sinister Revenge.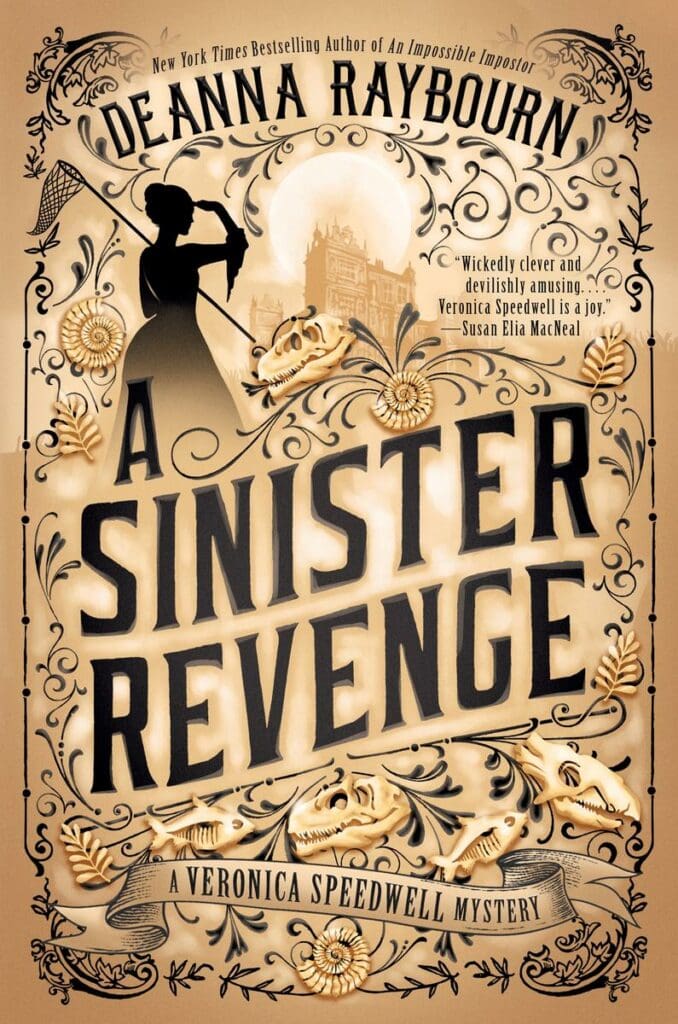 Veronica must find and stop a devious killer when a group of old friends is targeted for death in this new adventure from the New York Times bestselling and Edgar Award–nominated author Deanna Raybourn.
Veronica's natural-historian beau, Stoker, has been away in Bavaria for months and their relationship is at an impasse. But when Veronica shows up before him with his brother, Tiberius, Lord Templeton-Vane, he is lured back home by an intriguing job offer: preparing an iguanodon for a very special dinner party.

Tiberius has received a cryptic message—along with the obituaries of two recently deceased members of his old group of friends, the Seven Sinners—that he too should get his affairs in order. Realizing he is in grave danger but not knowing why, he plans a reunion party for the remaining Sinners at his family estate to lure the killer out while Veronica and Stoker investigate.

As the guests arrive and settle in, the evening's events turn deadly. More clues come to light, leading Veronica, Stoker, and Tiberius to uncover a shared past among the Sinners that has led to the fatal present. But the truth might be far more sinister than what they were prepared for.
---
Deanna Raybourn is the New York Times bestselling and Edgar® Award–nominated author of the Veronica Speedwell Mysteries, the Lady Julia Grey series, and several stand-alone novels including KILLERS OF A CERTAIN AGE. She lives in Virginia with her family.
---
Deanna Raybourn is so knowledgeable about Victorian England. If you're a fan of that time period, or the author, this is a fascinating event. Enjoy!