Guest host Hank Phillippi Ryan recently welcomed Karen Rose for a virtual author's event for The Poisoned Pen. Cold-Blooded Liar is Rose's twenty-seventh book, and it's her twentieth anniversary year as an author. Cold-Blooded Liar is the first in her San Diego Case Files series.
Rob Charles from The Poisoned Pen also asked Hank Phillippi Ryan to describe her latest book, The House Guest. Signed copies of the books from both authors are still available in the Webstore. https://store.poisonedpen.com/
Here's the description of Cold-Blood Liar.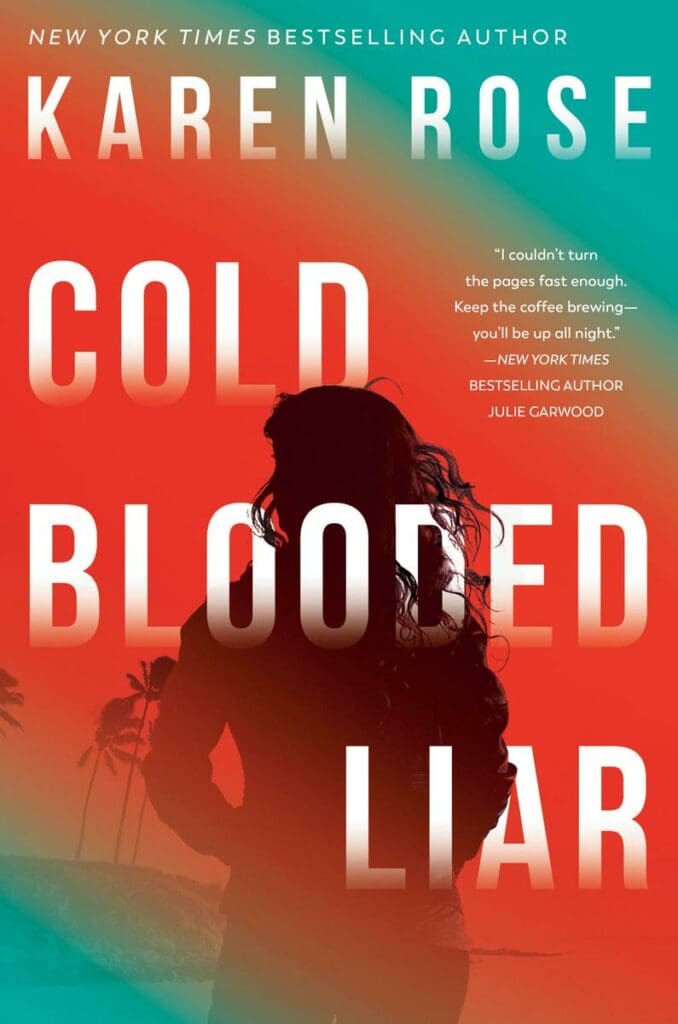 Brace yourself for a scorching new series from New York Times and USA Today bestselling author Karen Rose, where San Diego means sun, surf, sand…and serial killers.

Sam Reeves is a kindhearted psychologist who treats court-ordered clients. After one of his patients—a pathological liar—starts revealing plausible new details from a long-unsolved serial murder case, he's compelled to report anonymously to the SDPD tip line, though his attempts to respect patient confidentiality land him facedown and cuffed by the aggressive (and cute) Detective McKittrick.

San Diego homicide detective Kit McKittrick loves the water. She lives on a boat, and when she's not solving crimes with the SDPD, she's assisting her foster sister with her charter fishing business or playing with her poodle. But there's nothing that intrigues Kit more than a cold case, so when an anonymous caller leads her on the path of a wanted killer, she's determined to end the decade-long manhunt.

Sam is soon released but goes home with both a newfound distaste for the SDPD and a resolve—not unlike Kit's—to uncover the truth. Kit and Sam repeatedly butt heads in their separate investigations but are forced to work together to find one of the deadliest serial killers the city has faced in years.
---
Karen Rose is the award-winning, #1 international bestselling author of more than twenty-five novels, including the bestselling Baltimore and Cincinnati series. She has been translated into twenty-three languages, and her books have placed on the New York Times, the Sunday Times (UK), and Germany's der Spiegel bestseller lists.
---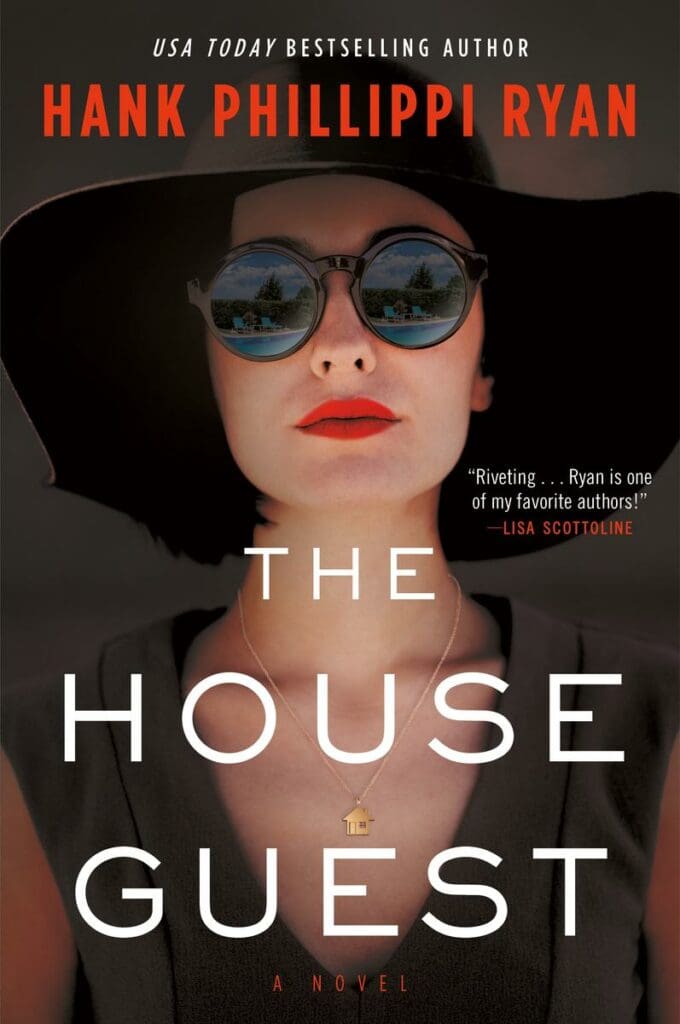 The House Guest is another diabolical cat-and-mouse thriller from USA Today bestselling author Hank Phillippi Ryan—but which character is the cat, and which character is the mouse?
After every divorce, one spouse gets all the friends. What does the other one get? If they're smart, they get the benefits. Alyssa Macallan is terrified when she's dumped by her wealthy and powerful husband. With a devastating divorce looming, she begins to suspect her toxic and manipulative soon-to-be-ex is scheming to ruin her—leaving her alone and penniless. And when the FBI shows up at her door, Alyssa knows she really needs a friend.
And then she gets one. A seductive new friend, one who's running from a dangerous relationship of her own. Alyssa offers Bree Lorrance the safety of her guest house, and the two become confidantes. Then Bree makes a heart-stoppingly tempting offer. Maybe Alyssa and Bree can solve each others' problems.
But no one is what they seem. And the fates and fortunes of these two women twist and turn until the shocking truth emerges: You can't always get what you want. But sometimes you get what you deserve.
---
USA Today bestselling author HANK PHILLIPPI RYAN has won five Agatha Awards in addition to Anthony, Macavity, Daphne du Maurier, and Mary Higgins Clark Awards. As on-air investigative reporter for Boston's WHDH-TV, she's won 37 Emmys and many more journalism honors, and her work has resulted in new laws, criminals sent to prison, homes saved from foreclosure, and millions of dollars in restitution for victims and consumers. A past president of National Sisters in Crime and founder of MWA University, her novels include Trust Me, The Murder List, the Charlotte McNally series (starting with Prime Time), and the Jane Ryland series (which begins with The Other Woman). Ryan lives in Boston with her husband, a nationally renowned civil rights and criminal defense attorney.
---
Enjoy the conversation between Hank Phillippi Ryan and Karen Rose.