Barbara Peters recently welcomed Charles Todd for a virtual event at The Poisoned Pen. Todd not only talked about the latest Bess Crawford novel, The Cliff's Edge, but he also talked about his mother, Caroline Todd. There are signed copies of The Cliff's Edge available through the Webstore. https://tinyurl.com/2m5c889c
Here's the description of The Cliff's Edge.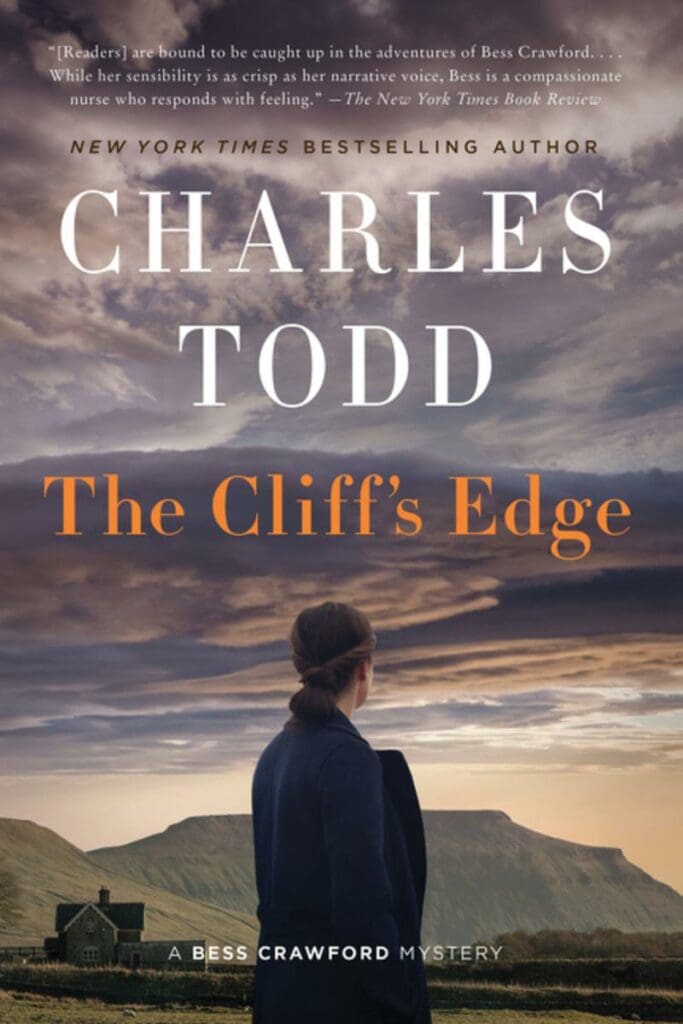 In the aftermath of World War I, nurse Bess Crawford is caught in a deadly feud between two families in this thirteenth book in the beloved mystery series from New York Times bestselling author Charles Todd.

Restless and uncertain of her future in the wake of World War I, former battlefield nurse Bess Crawford agrees to travel to Yorkshire to help a friend of her cousin Melinda through surgery. But circumstances change suddenly when news of a terrible accident reaches them. Bess agrees to go to isolated Scarfdale and the Neville family, where one man has been killed and another gravely injured. The police are asking questions, and Bess is quickly drawn into the fray as two once close families take sides, even as they are forced to remain in the same house until the inquest is completed.
When another tragedy strikes, the police are ready to make an arrest. Bess struggles to keep order as tensions rise and shots are fired. What dark truth is behind these deaths? And what about the tale of an older murder—one that doesn't seem to have anything to do with the Nevilles? Bess is unaware that when she passes the story on to Cousin Melinda, she will set in motion a revelation with the potential to change the lives of those she loves most—her parents, and her dearest friend, Simon Brandon…
---
Charles Todd is the New York Times bestselling author of the Inspector Ian Rutledge mysteries, the Bess Crawford mysteries, and two stand-alone novels. A mother-and-son writing team, Caroline passed away in August 2021 and Charles lives in Florida.
---
You can watch the entire conversation here.