World War II mysteries featuring women have been very popular in recent years. Barbara Peters, owner of The Poisoned Pen, recently welcomed Stephanie Graves for a virtual event. Graves is the author of the the Olive Bright, Pigeoneer series set during the war. Signed copies of A Courage Undimmed, the third book in the historical mystery series, are available in the Webstore. https://tinyurl.com/5n9xenvn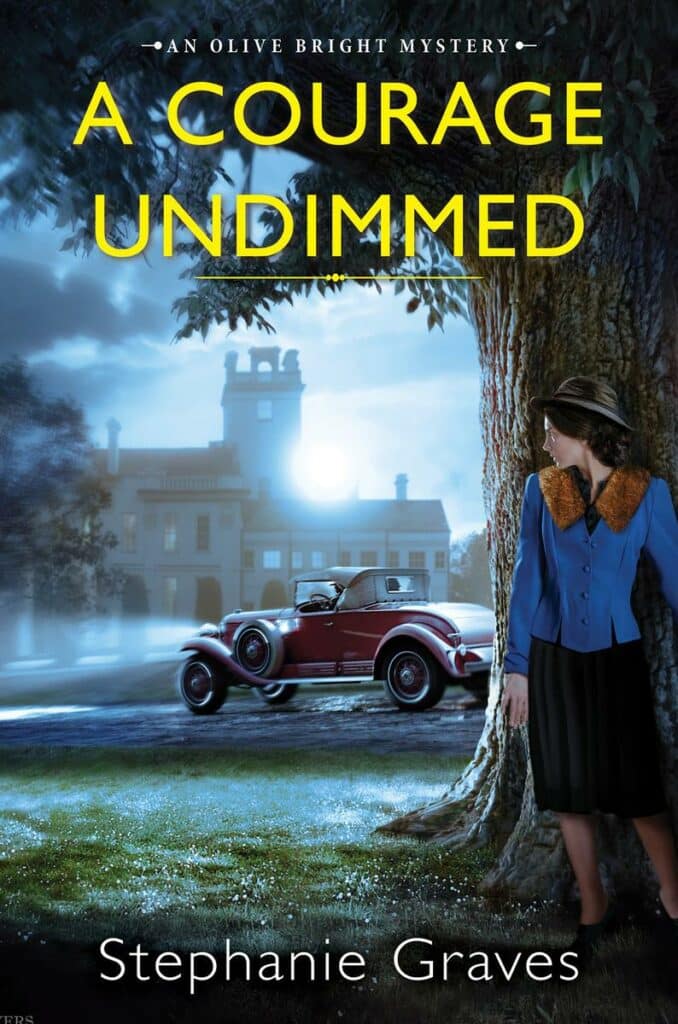 Weaving wartime intrigue, rural village life, and little-known historical facts about the role of carrier pigeons in WWII, Stephanie Graves continues the adventures of British pigeoneer Olive Bright, but as bitter cold weather forces her racing birds indoors in November 1941, Olive is assigned to a new role in the war effort – escorting none other than Lieutenant Commander Ian Fleming on his visit to the Brickendonbury Manor spy training center…
As the weather turns bitterly cold in the dark days of November 1941, fewer pigeons are being conscripted for missions into occupied Europe and Olive fears her covert program may be dropped altogether. In fact, the new CO of the Baker Street intelligence operation at Brickendonbury Manor, Major Blighty, has expressed his doubts regarding her birds—not to mention Olive herself—and assigned her to a far more insignificant role: escort to a visiting officer of the Royal Navy Intelligence Special Branch.
She's none too keen on her assignment or her charge—the aloof and arrogant Lieutenant Commander Ian Fleming—but the last place she expects to accompany him is to a séance. Self-proclaimed medium Velda Dunbar—new to the village of Pipley—has drawn fascination and skepticism after a very public channeling of a doomed seaman aboard the HMS Bartholomew, which she claims has sunk. Fleming remains tight-lipped about his reason for attending her séance, but his arrival with Olive raises eyebrows as she is still maintaining the ruse of dating Captain Jameson Aldridge. When murder occurs before her very eyes, Olive must trust her own instincts and not rule out anyone as a suspect—including the secretive Fleming—for one of them is harboring a hidden deadly agenda.
---
Stephanie Graves is the author of the Olive Bright mystery series and four romantic novels, written under the pseudonym Alyssa Goodnight. She lives in Houston with her family. Visit her online at msstephgraves.com.
---
Check out Stephanie Graves recent conversation with Barbara Peters.