Barbara Peters, owner of The Poisoned Pen, recently welcomed Jack DuBrul to the bookstore. DuBrul's latest novel is Clive Cussler: The Sea Wolves, featuring Isaac Bell. There are signed copies of the book in the Web Store. https://bit.ly/3Vnd3vv
Here's the description of Clive Cussler: The Sea Wolves.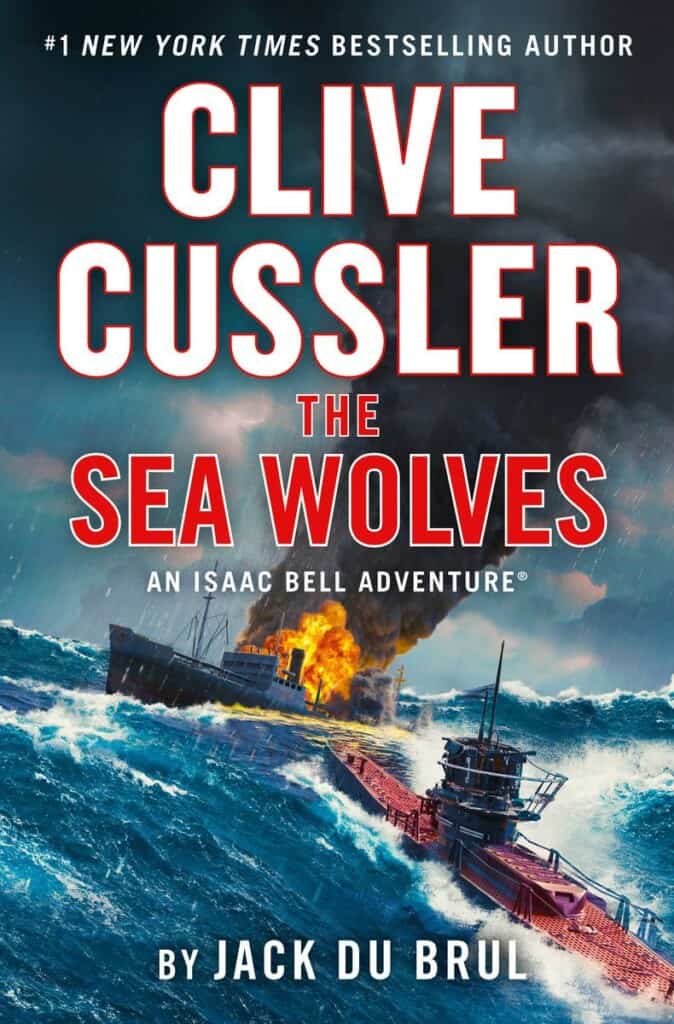 Detective Isaac Bell battles foreign spies, German U-boats, and an old nemesis to capture a secret technology that could alter the outcome of World War I in the latest adventure in the #1 New York Times bestselling series from Clive Cussler.
As New England swelters in the summer of 1914, Detective Isaac Bell is asked to investigate a cache of missing rifles—only to discover something much more sinister. Whoever broke into this Winchester Factory wasn't looking to take weapons, they wanted to leave something in the shipping crates: a radio transmitter, set to summon a fleet of dreaded German U-boats. Someone is trying to keep American supplies from reaching British shores, and if Bell doesn't crack the conspiracy in time, the Atlantic Ocean will run red with blood.
Bell must hunt down a new piece of technology that is allowing the Germans to rule the seas from New York to England. With the outcome of the war at stake and Franklin Roosevelt's orders on the line, Bell will risk everything to stop the U-Boats before they strike again.
---
Clive Cussler was the author of more than eighty books in five bestselling series, including Dirk Pitt®, NUMA® Files, Oregon® Files, Isaac Bell®, and Sam and Remi Fargo®. His life nearly paralleled that of his hero Dirk Pitt. Whether searching for lost aircraft or leading expeditions to find famous shipwrecks, he and his NUMA crew of volunteers discovered and surveyed more than seventy-five lost ships of historic significance, including the long-lost Civil War submarine Hunley, which was raised in 2000 with much publicity. Like Pitt, Cussler collected classic automobiles. His collection featured more than one hundred examples of custom coachwork. Cussler passed away in February 2020.
Jack Du Brul is the author of the Philip Mercer series, most recently The Lightning Stones, and is the coauthor with Cussler of the Oregon Files novels Dark Watch, Skeleton Coast, Plague Ship, Corsair, The Silent Sea, and The Jungle, and the Isaac Bell novels The Saboteurs and The Titanic Secret. He lives in Virginia.
---
Enjoy the discussion of aviation, war and Clive Cussler: The Sea Wolves.