Dawnlands is the third book in Philippa Gregory's Fairmile series, a series that covers 1640-1689 so far. Barbara Peters, owner of The Poisoned Pen Bookstore, recently welcomed Gregory for a virtual event, along with guest host and author Gareth Russell. There are copies of Dawnlands available through the Web Store. https://bit.ly/3TBxh3h
Here's the description of Dawnlands.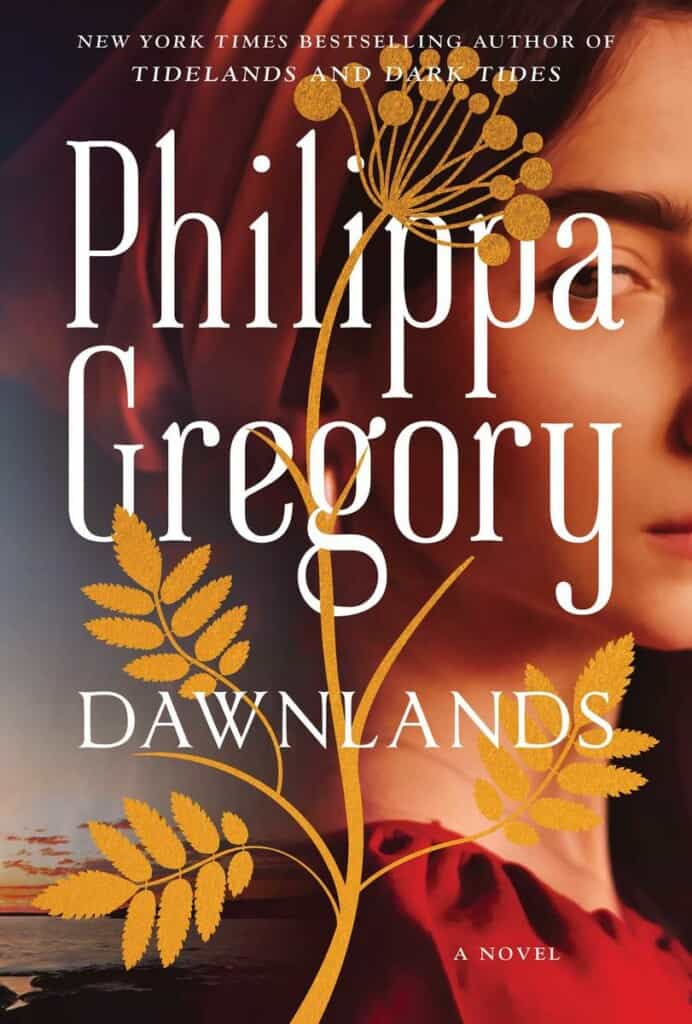 Palace intrigue, defiant heroism, and a long-awaited love fulfilled from New York Times bestselling author Philippa Gregory in her Fairmile series.
It is 1685 and England is on the brink of a renewed civil war. King Charles II has died without an heir and his brother James is to take the throne. But the people are bitterly divided, and many do not welcome the new king or his young queen. Ned Ferryman cannot persuade his sister, Alinor, that he is right to return from America with his Pokanoket servant, Rowan, to join the rebel army. Instead, Alinor and her daughter Alys, have been coaxed by the manipulative Livia to save the queen from the coming siege. The rewards are life-changing: the family could return to their beloved Tidelands, and Alinor could rule where she was once lower than a servant.
Alinor's son is determined to stay clear of the war, but, in order to keep his own secrets in the past, Livia traps him in a plan to create an imposter Prince of Wales—a surrogate baby to the queen.
From the last battle in the desolate Somerset Levels to the hidden caves on the slave island of Barbados, this third volume of an epic story follows a family from one end of the empire to another, to find a new dawn in a world which is opening up before them with greater rewards and dangers than ever before.
---
Philippa Gregory is the author of many New York Times bestselling novels, including The Other Boleyn Girl, and is a recognized authority on women's history. Many of her works have been adapted for the screen including The Other Boleyn Girl. She graduated from the University of Sussex and received a PhD from the University of Edinburgh, where she is a Regent. She holds honorary degrees from Teesside University and the University of Sussex. She is a fellow of the Universities of Sussex and Cardiff and was awarded the 2016 Harrogate Festival Award for Contribution to Historical Fiction. She is an honorary research fellow at Birkbeck, University of London. She was awarded a CBE title for services to literature and charity in 2022. She welcomes visitors to her website PhilippaGregory.com.
---
If you're a fan of British history or family sagas, you'll want to listen to this conversation.