There might be a few signed copies of Colleen Cambridge's A Trace of Poison left, if you'd like to order them through the Web Store. https://bit.ly/3TKtOAi Barbara Peters, owner of The Poisoned Pen, recently talked with Cambridge about Agatha Christie, her fictional housekeeper, and Cambridge's books.
Here's the description of A Trace of Poison.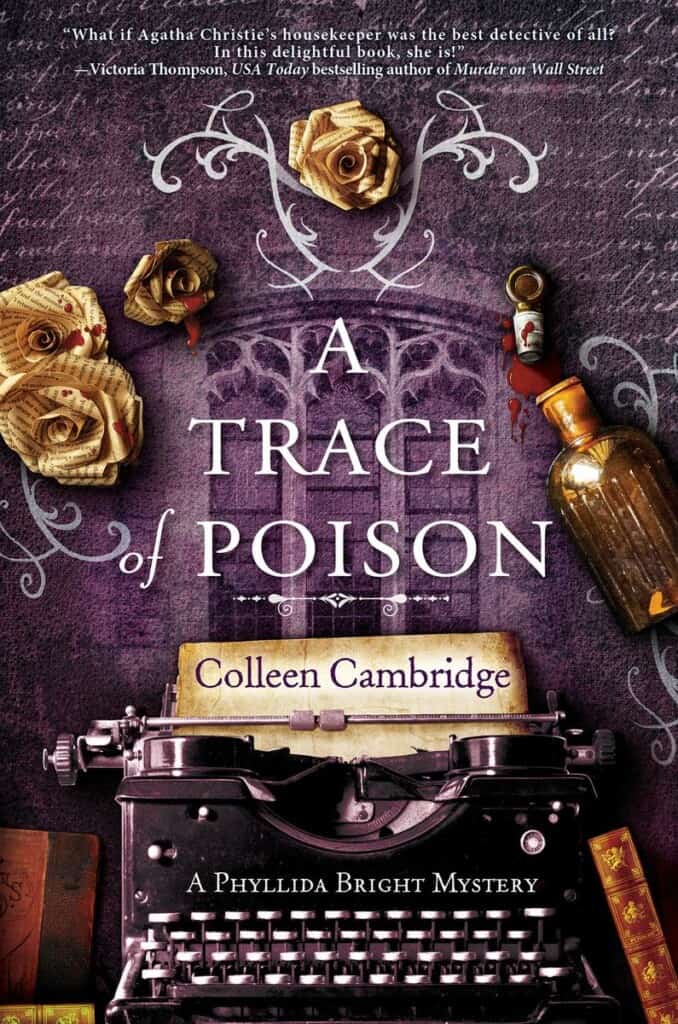 "Balances Downton Abbey""style period charm with a tight plot that twists and turns right until the end… a plot that would satisfy Poirot." "" Library Journal

"Dame Agatha would be proud." "" Publishers Weekly

In this captivating English murder mystery from an acclaimed author, Agatha Christie's housekeeper must uncover the killer amongst a throng of crime writers.
In England's stately manor houses, murder is not generally a topic for polite conversation. Mallowan Hall, home to Agatha Christie and her husband, Max, is the exception. And housekeeper Phyllida Bright delights in discussing gory plot details with her friend and employer . . .
The neighboring village of Listleigh has also become a hub of grisly goings-on, thanks to a Murder Fête organized to benefit a local orphanage. Members of The Detection Club—a group of celebrated authors such as G.K. Chesterton, Dorothy L. Sayers, and Agatha herself—will congregate for charitable events, including a writing contest for aspiring authors. The winner gets an international publishing contract, and entrants have gathered for a cocktail party—managed by the inimitable Phyllida—when murder strikes too close even for her comfort.
It seems the victim imbibed a poisoned cocktail intended for Alastair Whittlesby, president of the local writers' club. The insufferable Whittlesby is thought to be a shoo-in for the prize, and ambition is certainly a worthy motive. But narrowing down these suspects could leave even Phyllida's favorite fictional detective, M. Poirot, twirling his mustache in frustration.
It's a mystery too intriguing for Phyllida to resist, but one fraught with duplicity and danger, for every guest is an expert in murder—and how to get away with it . . .
---
Colleen Cambridge is the New York Times and USA Today bestselling author of the Phyllida Bright Mysteries, the first of which, Murder at Mallowan Hall, was an Indie Next Pick and Agatha Award finalist. An accomplished historian whose meticulously researched novels appeal to fans of historical fiction and mysteries alike, she also writes under the pennames C.M. Gleason and Colleen Gleason. She lives in the Midwest and can be found online at ColleenCambridge.com.
---
Enjoy the conversation about Agatha Christie, Colleen Cambridge's mysteries, and other authors.