Archer Mayor brings back Joe Gunther in his latest book, Fall Guy. Barbara Peters, owner of The Poisoned Pen, recently talked with him about the 23rd book in the series. There are signed copies of Fall Guy available in the Web Store. https://tinyurl.com/4sw2ahcz
Here's the summary of Fall Guy.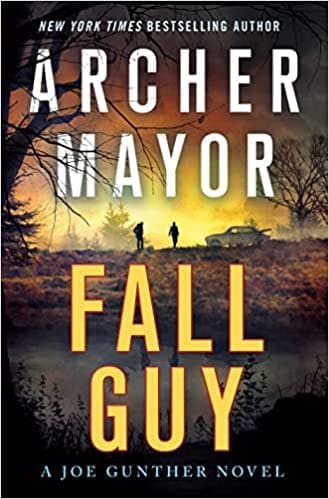 In Archer Mayor's Fall Guy, a body found in the trunk of a stolen car leads Joe Gunther and his team to crucial evidence in an infamous unsolved case from years past.

A high-end stolen car is discovered in Vermont. A car filled with stolen items from a far-flung two stage burglary spree. But it's what is in the trunk that brings Joe Gunther and his team from the Vermont Bureau of Investigation. In the trunk is the body of burglar in question – one Don Kalfus. Complicating matters, while the body was found in Vermont, it appears he was probably killed in the next state over, New Hampshire.
The task force charged with finding out why Kalfus is murdered soon faces another problem. Within the pile of stolen cell phones found in the car is evidence of a notorious unsolved child abduction case from years earlier.
Now the seemingly simple case has become more complicated and deadly, leading Gunther's team to be pulled from the New Hampshire coast to near the Canadian border as they attempt to find and capture the psychopath responsible for a tangled, historical web of misery, betrayal, and loss.
---
ARCHER MAYOR, in addition to writing the New York Times bestselling Joe Gunther series, is an investigator for the sheriff's department, the state medical examiner, and has twenty-five years of experience as a firefighter/EMT. He lives near Brattleboro, Vermont.
---
Enjoy the conversation with Archer Mayor and Barbara Peters.