Barbara Peters, owner of The Poisoned Pen, recently welcomed James R. Benn, author of the Billy Boyle books, to the bookstore for an in-person event. Benn's seventeenth Billy Boyle novel is From the Shadows. There are signed copies of the book available through the Web Store. https://bit.ly/3C4hqol
Here's the description of From the Shadows.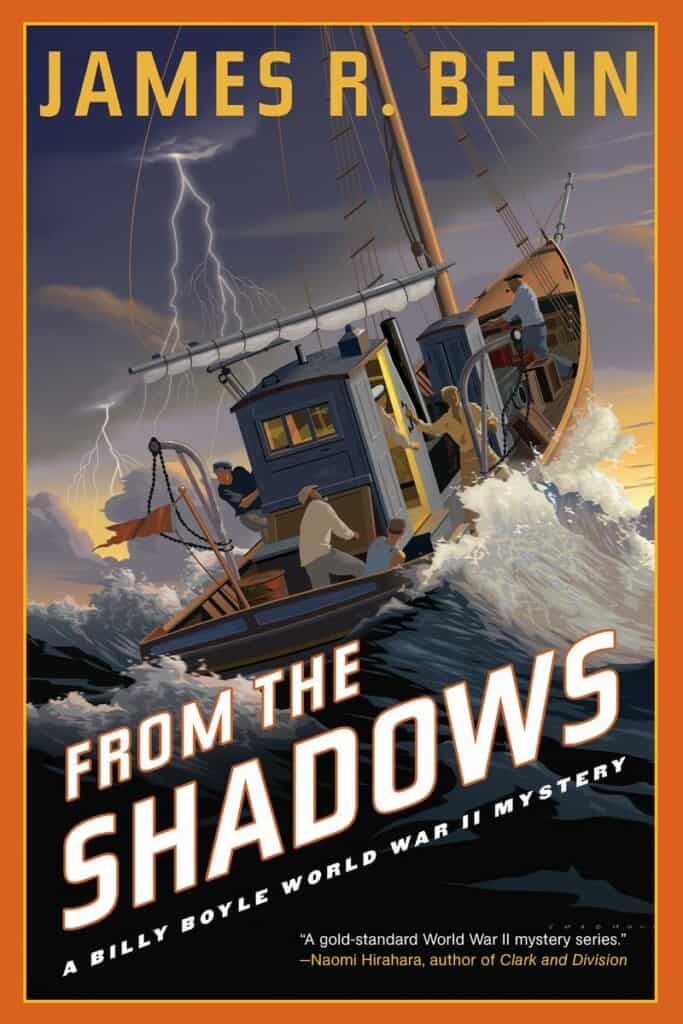 In southern France in 1944, Captain Billy Boyle works with French Resistance fighters to protect a Royal Navy Commander, uncovering a wide web of subterfuge and betrayal in the process.
Southern France, 1944: What should be a simple assignment with a Special Operations Executive officer gets complicated quickly as Billy navigates the tensions between Resistance groups in the process of gathering information on Vichy officials and other collaborators who escaped with the retreating Germans. Unexpectedly, the SOE officer has many enemies in the Resistance, linked to the failed Vercors uprising. Diana Seaton, Billy's wartime lover, crosses paths with him as she and legendary SOE agent Christine Granville embark on a humanitarian mission on behalf of those killed while helping the SOE.
The search for a witness to a deadly explosion leads Billy to the legendary 442nd Regimental Combat Team, a unit made up of Nisei soldiers that became the most highly decorated unit in the history of the US Army.
With sacrifice and betrayal afoot, Billy doesn't know who he can trust, or how close to death this case may bring him.
---
James R. Benn is the author of the Billy Boyle World War II mysteries. The debut, Billy Boyle, was selected as a Top Five book of the year by Book Sense and was a Dilys Award nominee, A Blind Goddess was longlisted for the IMPAC Dublin Literary Award, The Rest Is Silence was a Barry Award nominee, and The Devouring was a Macavity Award nominee. Benn, a former librarian, lives on the Gulf Coast of Florida with his wife, Deborah Mandel.
---
Enjoy the conversation with James R. Benn.