Barbara Peters, owner of The Poisoned Pen recently welcomed Anne Perry for a virtual event for the bookstore. Anne Perry's latest Elena Standish mystery is A Truth to Lie For. There are a few signed copies still available. Check the Web Store. https://bit.ly/3f1Xb1v
Here's the description of A Truth to Lie For.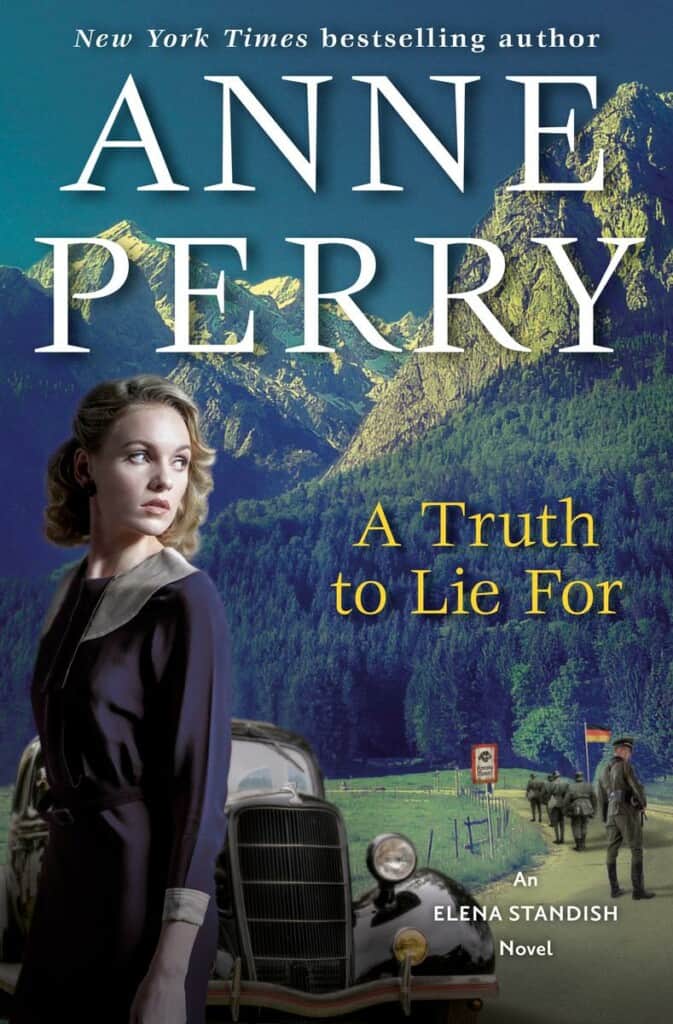 A lethal new weapon endangers all of Europe—unless Elena Standish can rescue an ingenious scientist from Hitler's clutches—in this action-packed mystery by bestselling author Anne Perry.
It is the summer of 1934, and Hitler is nearing the summit of supreme power in Germany, his eyes set on European domination. When Britain's MI6 gets word that a pair of German scientists have made breakthroughs in germ warfare, they send Elena Standish on a dangerous mission to get one of them out of Germany before he's forced to share his knowledge and its devastating power with Hitler's elite.
But the British soon learn that it's more than just time that Elena is working against. The new head of Germany's germ warfare division is an old enemy of Elena's grandfather Lucas, the former head of MI6. And he's bent on using any means at his disposal to avenge his defeat at Lucas's hands twenty years before.
What starts as an effort to save Europe from the devastation of disease soon becomes an intensely personal fight. As Elena and the scientist make their way across Germany, from Berlin to Bavaria and beyond, they confront not only the Gestapo but also a ragtag group of unpredictable Nazi supporters. Elena finds her every decision challenged in this compelling thriller that takes a searing look at what it means to do what's right in a world rife with so much evil.
---
Anne Perry is the bestselling author of two acclaimed series set in Victorian England: the William Monk novels, including Dark Tide Rising and An Echo of Murder, and the Charlotte and Thomas Pitt novels, including Murder on the Serpentine and Treachery at Lancaster Gate. She is also the author of a series featuring Charlotte and Thomas Pitt's son, Daniel, including Three Debts Paid and Death with a Double Edge, as well as the new Elena Standish series, including A Darker Reality and A Question of Betrayal; a series of five World War I novels; nineteen holiday novels (most recently A Christmas Legacy); and a historical novel, The Sheen on the Silk, set in the Ottoman Empire. She lives in Los Angeles.
---
Although there were a few Internet problems early in the video, it's still worth watching. Enjoy!