John Charles recently welcomed Jayne Ann Krentz back for a virtual event at The Poisoned Pen. Krentz was appearing in her pseudonym role as Jayne Castle, author of Sweetwater & the Witch. John Charles jokes that it's a good selection for Halloween. You can still find signed copies in the Web Store. https://bit.ly/3qUcYm0
Here's the description of Sweetwater & the Witch.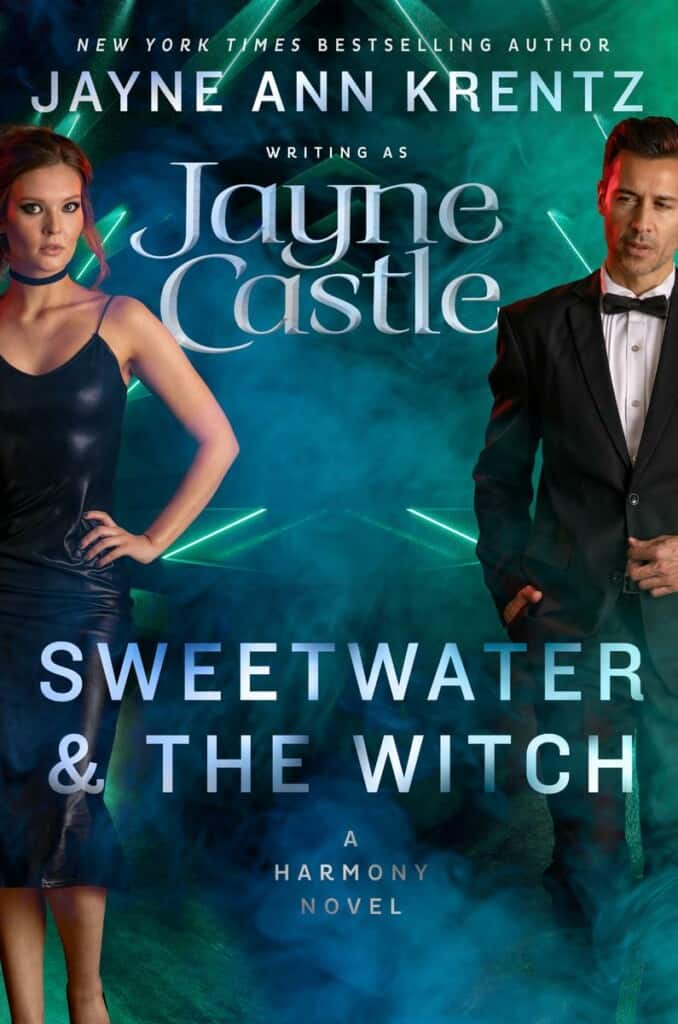 Welcome to the world of Harmony, where—despite its name, things are anything but—danger lurks just beneath the surface in this new novel by New York Times bestselling author, Jayne Castle.
If there's something Ravenna Chastain knows, it's when to end things. And after she almost winds up the victim of a cult that believes she's a witch, it's easy to walk away from her dead-end career, ready for a new start. But where to find a job that would allow her to use her very specialized skill set? The answer is clear: she becomes a matchmaker.

But even a successful matchmaker can't find someone for everyone, and Ravenna considers Ethan Sweetwater her first professional failure. After nine failed dates, Ravenna knows it's time to cut Ethan loose. But Ethan refuses to be fired as a client—he needs one final date to a business function. Since Ravenna needs a date herself to a family event, they agree to a deal: she will be his (business) date if he will be her (fake) date to her grandparents' anniversary celebration.

What Ethan fails to mention is that attending the business function is a cover for some industrial espionage that he's doing as a favor to the new Illusion Town Guild boss. Ravenna is happy to help, but their relationship gets even more complicated when things heat up—the chemistry between them is explosive, as explosive as the danger that's stalking Ravenna. Lucky for her, Ethan isn't just an engineer—he's also a Sweetwater, and Sweetwaters are known for hunting down monsters…
---
Jayne Castle, the author of Guild Boss, Illusion Town, Siren's Call, The Hot Zone, Deception Cove, The Lost Night, Canyons of Night, Midnight Crystal, Obsidian Prey, Dark Light, Silver Master, Ghost Hunter, After Glow, and After Dark, is a pseudonym for Jayne Ann Krentz, the author of more than fifty New York Times bestsellers. She writes contemporary romantic suspense novels under the Krentz name, as well as historical novels under the pseudonym Amanda Quick.
---
This is a fascinating conversation, almost a history of romances in publishing. Enjoy!