Barbara Peters, owner of The Poisoned Pen, and Patrick Millikin from the bookstore, both welcomed authors Gabino Iglesias and Amina Akhtar for a live event at the bookstore. Iglesias is the author of The Devil Takes You Home, and Akhtar is the author of Kismet. You can find signed copies of both books in the Web Store. https://store.poisonedpen.com/
Millikin discussed Gabino Iglesias The Devil Takes You Home with him. Here's the description of the book.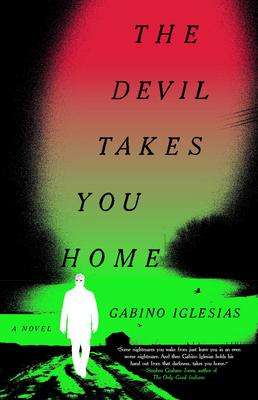 From an award-winning author comes a genre-defying thriller about a father desperate to salvage what's left of his family—even if it means a descent into violence.Buried in debt due to his young daughter's illness, his marriage at the brink, Mario reluctantly takes a job as a hitman, surprising himself with his proclivity for violence. After tragedy destroys the life he knew, Mario agrees to one final job: hijack a cartel's cash shipment before it reaches Mexico. Along with an old friend and a cartel-insider named Juanca, Mario sets off on the near-suicidal mission, which will leave him with either a cool $200,000 or a bullet in the skull. But the path to reward or ruin is never as straight as it seems. As the three complicated men travel through the endless landscape of Texas, across the border and back, their hidden motivations are laid bare alongside nightmarish encounters that defy explanation. One thing is certain: even if Mario makes it out alive, he won't return the same.
The Devil Takes You Home is a panoramic odyssey for fans of S.A. Cosby's southern noir, Blacktop Wasteland, by way of the boundary-defying storytelling of Stephen Graham Jones and Silvia Moreno-Garcia.
---
Gabino Iglesias is a writer, journalist, professor, and literary critic living in Austin, TX. He is also the author of the critically acclaimed and award-winning novels Zero Saints and Coyote Songs. Iglesias' nonfiction has appeared in the New York Times, the Los Angeles Times, Electric Literature, and LitReactor, and his reviews appear regularly in places like NPR, Publishers Weekly, the San Francisco Chronicle, the Boston Globe, Criminal Element, Mystery Tribune, Vol. 1 Brooklyn, and the Los Angeles Review of Books. He's been a juror for the Shirley Jackson Awards twice and the Millions Tournament of Books, and is a member of the Horror Writers Association, the Mystery Writers of America, and the National Book Critics Circle.
---
Here's the description of Amina Akhtar's Kismet.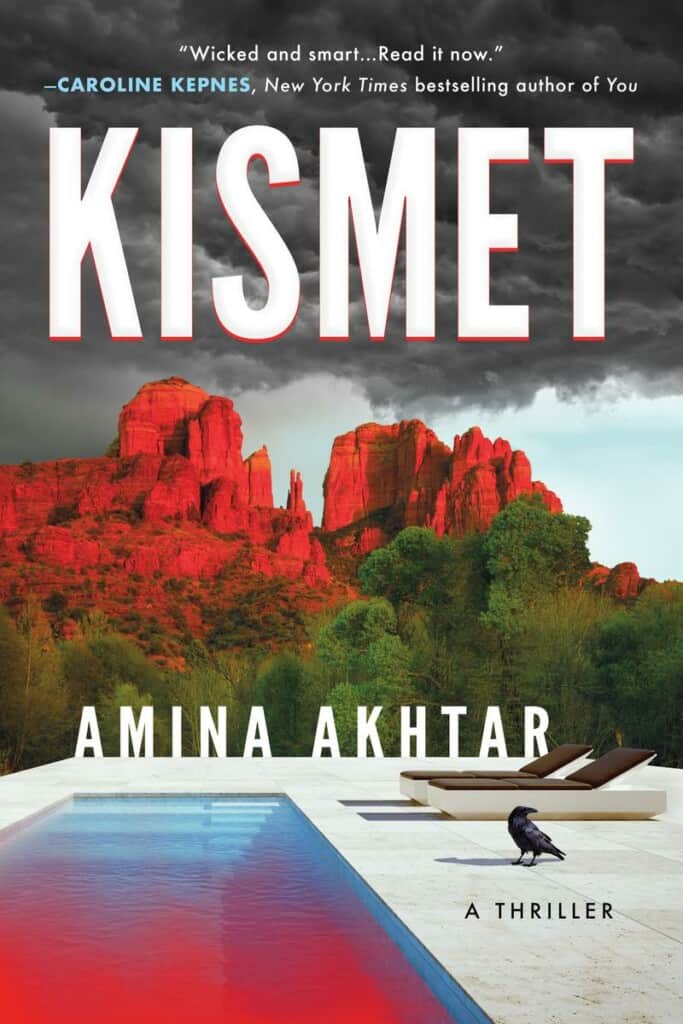 From Amina Akhtar comes a viciously funny thriller about wellness—the smoothies, the secrets, and the deliciously deadly impulses.
Lifelong New Yorker Ronnie Khan never thought she'd leave Queens. She's not an "aim high, dream big" person—until she meets socialite wellness guru Marley Dewhurst.
Marley isn't just a visionary; she's a revelation. Seduced by the fever dream of finding her best self, Ronnie makes for the desert mountains of Sedona, Arizona.
Healing yoga, transcendent hikes, epic juice cleanses…Ronnie consumes her new bougie existence like a fine wine. But is it, really? Or is this whole self-care business a little sour?
When the glam gurus around town start turning up gruesomely murdered, Ronnie has her answer: all is not well in wellness town. As Marley's blind ambition veers into madness, Ronnie fears for her life.
---
Amina Akhtar is a former fashion writer and editor. Her satirical first novel, #FashionVictim, drew critical acclaim and was covered in the Wall Street Journal, Forbes, Martha Stewart Living, Entertainment Weekly, Fashionista, Book Riot, CrimeReads, and more.
Akhtar has worked at Vogue, Elle, the New York Times, and New York Magazine, where she was the founding editor of the women's blog The Cut. She's written for numerous publications, including Yahoo Style, Fashionista, xoJane, Refinery29, Billboard, and more. She currently lives not too far from the Sedona vortexes.
---
Enjoy The Poisoned Pen event with Gabino Iglesias and Amina Akhtar.