Long Gone is Joanne Schaffhausen's second Detective Annalisa Vega mystery. Schaffhausen recently appeared for The Poisoned Pen, in conversation with Barbara Peters, owner of The Poisoned Pen. There are signed copies of Long Gone available in the Web Store. https://bit.ly/3QVooB1
Here's the description of Long Gone.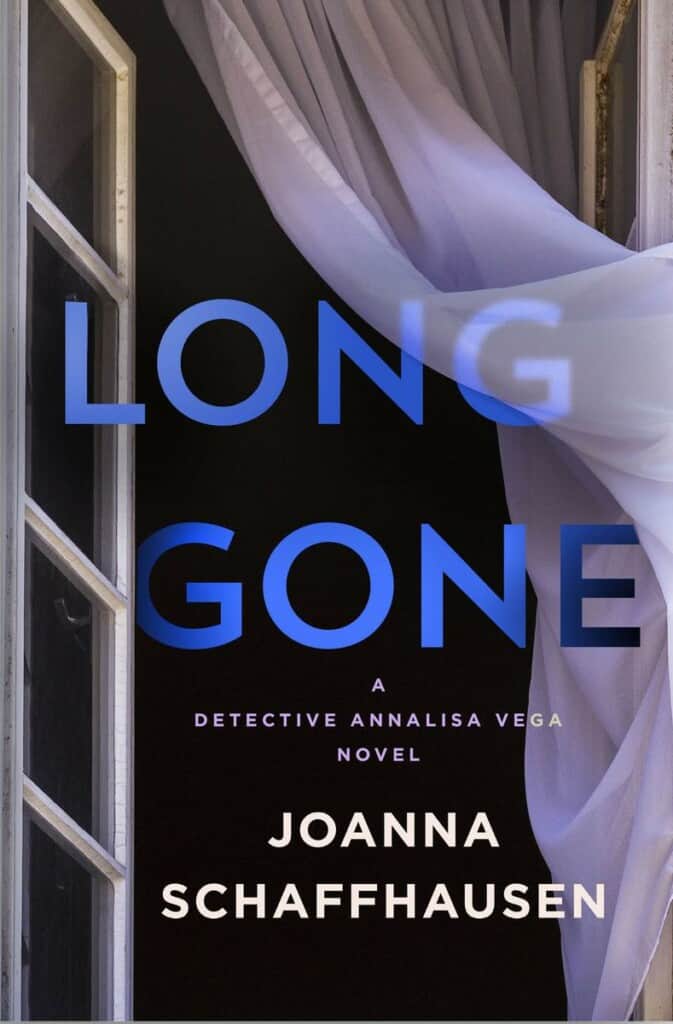 Long Gone, the next installment of Joanna Schaffhausen's critically acclaimed Detective Annalisa Vega series.
Chicago detective Annalisa Vega shattered her life, personally and professionally, when she turned in her ex-cop father for his role in a murder. Her family can't forgive her. Her fellow officers no longer trust her. So when detective Leo Hammond turns up dead in a bizarre murder, Annalisa thinks she has nothing to lose by investigating whatever secrets he hid behind the thin blue line.
Annalisa quickly zeroes in on someone who had good reason to want Hammond dead: a wealthy, fast-talking car salesman who'd gotten away with murder once and wasn't about to let Hammond take a second shot. Moe Bocks remains the number one suspect in his girlfriend's brutal unsolved death, and now he's got a new woman in his sights—Annalisa's best friend.
Annalisa is desperate to protect her friend and force Bocks to pay, either for Hammond's death or his earlier crime. But when no one else believes the connection, she takes increasingly risky chances to reveal the truth. Because both Hammond and Bocks had secrets to die for, and if she doesn't untangle them soon, Annalisa will be next.
---
Joanna Schaffhausen wields a mean scalpel, skills developed in her years studying neuroscience. She has a doctorate in psychology, which reflects her long-standing interest in the brain—how it develops and the many ways it can go wrong. Previously, she worked for ABC News, writing for programs such as World News Tonight, Good Morning America, and 20/20. She lives in the Boston area with her husband and daughter. The Vanishing Season is her first novel.
---
Enjoy the discussion of Chicago and, of course, Long Gone.