It's no secret that author Alison Montclair is Alan Gordon. Montclair's latest book is The Unkept Woman. Ashley Weaver's new book is The Key to Deceit. Barbara Peters, owner of The Poisoned Pen, welcomed both authors for a recent virtual event. Fortunately, for readers, there are signed copies of both books in the Web Store. https://store.poisonedpen.com/
Here's the description of The Unkept Woman.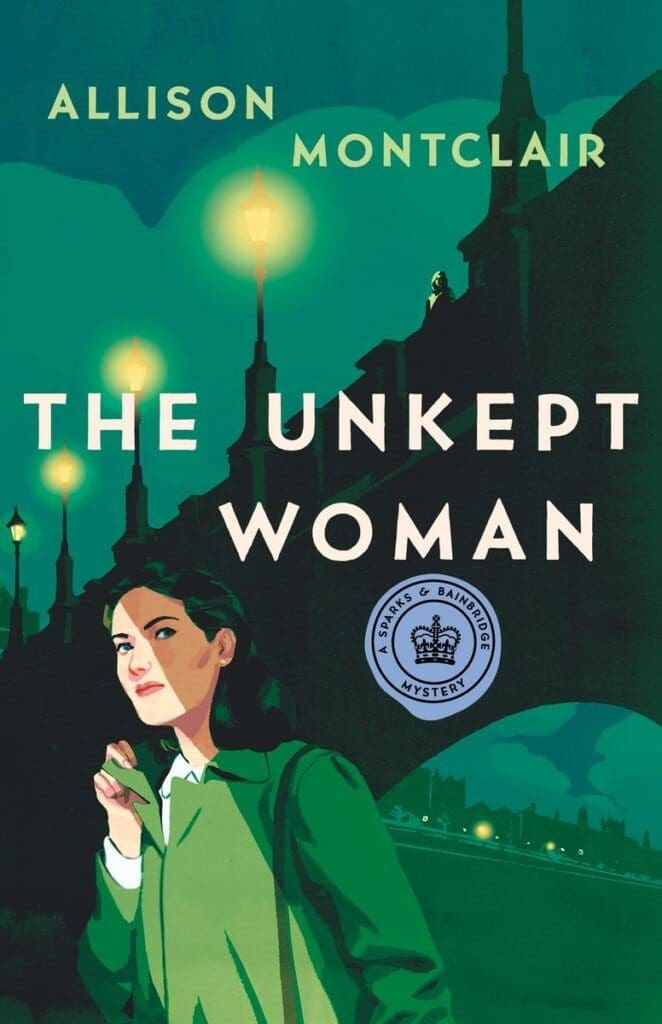 Allison Montclair returns with the fourth Sparks & Bainbridge mystery, The Unkept Woman: London, 1946, Miss Iris Sparks–currently co-proprietor of the Right Sort Marriage Bureau–has to deal with aspects of her past exploits during the recent war that have come back around to haunt her.
The Right Sort Marriage Bureau was founded in 1946 by two disparate individuals – Mrs. Gwendolyn Bainbridge (whose husband was killed in the recent World War) and Miss Iris Sparks who worked as an intelligence agent during the recent conflict, though this is not discussed. While the agency flourishes in the post-war climate, both founders have to deal with some of the fallout that conflict created in their personal lives. Miss Sparks finds herself followed, then approached, by a young woman who has a very personal connection to a former paramour of Sparks. But something is amiss and it seems that Iris's past may well cause something far more deadly than mere disruption in her personal life. Meanwhile, Gwendolyn is struggling to regain full legal control of her life, her finances, and her son – a legal path strewn with traps and pitfalls.
Together these indomitable two are determined and capable and not just of making the perfect marriage match.
---
ALLISON MONTCLAIR grew up devouring hand-me-down Agatha Christie paperbacks and James Bond movies. As a result of this deplorable upbringing, Montclair became addicted to tales of crime, intrigue, and espionage. She now spends her spare time poking through the corners, nooks, and crannies of history, searching for the odd mysterious bits and transforming them into novels of her own. She is the author of the Sparks & Bainbridge historical mystery series, which begins with The Right Sort of Man.
---
Here's the summary of the latest book by Ashley Weaver, The Key to Deceit.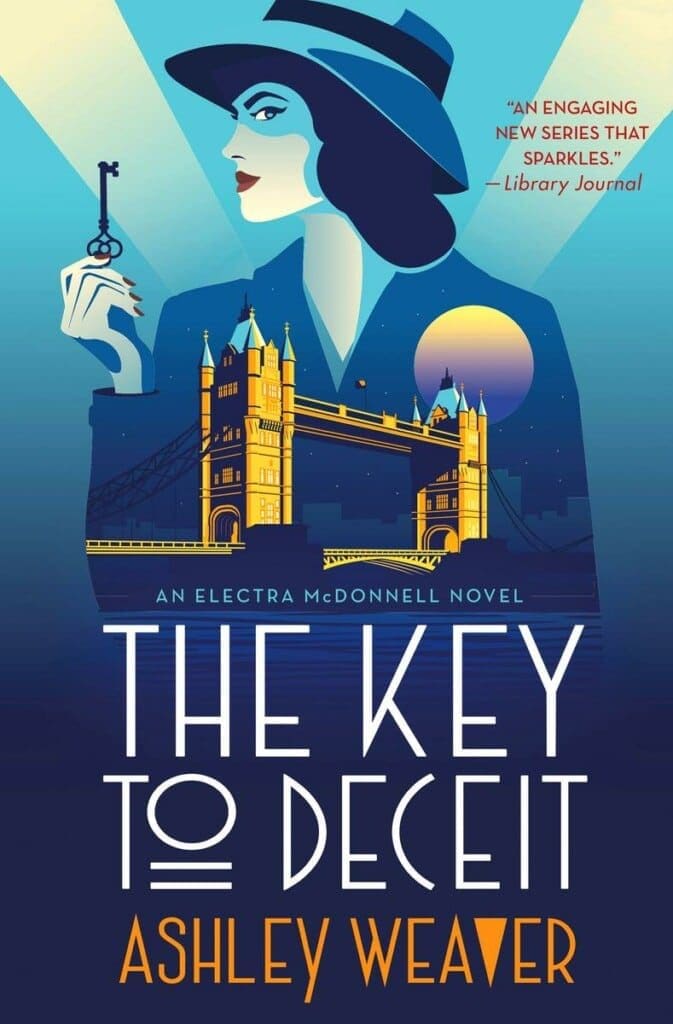 The second in the Electra McDonnell series from Edgar-nominated author Ashley Weaver, The Key to Deceit, is a delightful World War II mystery filled with spies, murder, romance, and wit.
London, 1940. After years of stealing from the rich and giving to the poor—well, to themselves, anyway—Ellie McDonnell and her family have turned over a new leaf as they help the government's war effort. It's true that the straight-laced Major Ramsey didn't give them much choice, but still, Ellie must admit she doesn't miss breaking and entering as much as she might have thought. What she does miss is the challenge of unlocking an impossible code and the adrenaline rush that comes from being somewhere she shouldn't.
So when Major Ramsey turns up unannounced with another job, she can't say no. A woman's body has been found floating in the Thames, with a bracelet locked onto her wrist, and a cameo locket attached to it. It's clear this woman was involved in espionage, but whose side was she on? Who was she reporting to? And who wanted her dead?
---
ASHLEY WEAVER is the Technical Services Coordinator at the Allen Parish Libraries in Oberlin, Louisiana. Weaver has worked in libraries since she was 14; she was a page and then a clerk before obtaining her MLIS from Louisiana State University. She is the author of Murder at the Brightwell, Death Wears a Mask, and A Most Novel Revenge. Weaver lives in Oakdale, Louisiana.
---
Check out the conversation with Alison Montclair and Ashley Weaver.