Julie McElwain was guest host when Nev March appeared for a virtual event at The Poisoned Pen. March's Peril at the Exposition follows Murder in Old Bombay. There are signed copies available in the Web Store. https://bit.ly/3yGCH4Q
Here's the summary of Peril at the Exposition.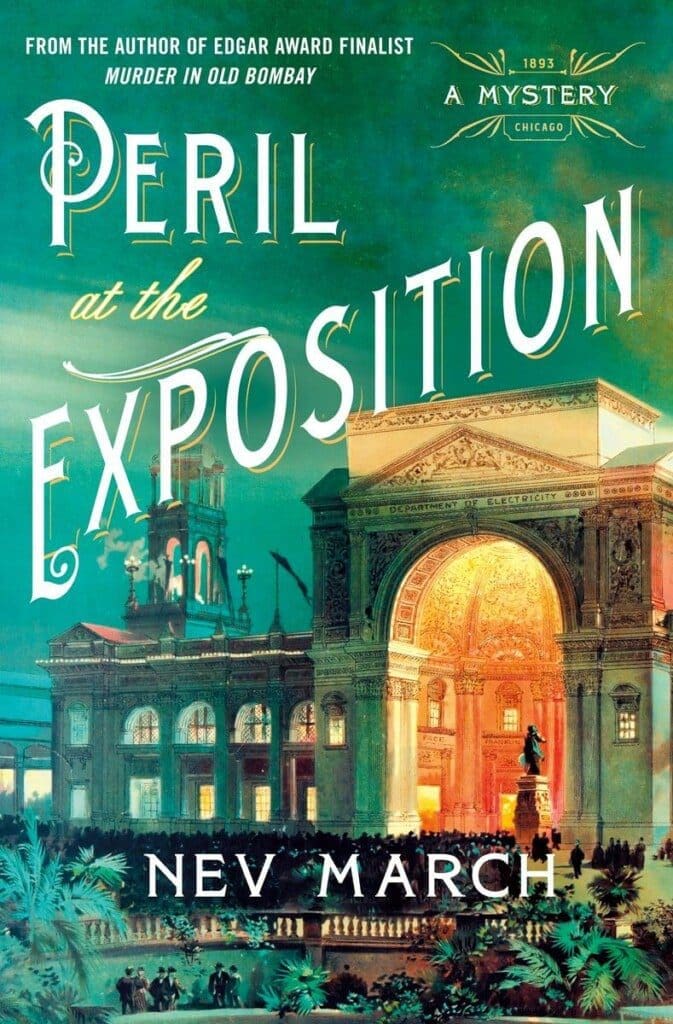 Captain Jim Agnihotri and his new bride, Diana Framji, return in Nev March's Peril at the Exposition, the follow up to March's award-winning, Edgar finalist debut, Murder in Old Bombay.
1893: Newlyweds Captain Jim Agnihotri and Diana Framji are settling into their new home in Boston, Massachusetts, having fled the strict social rules of British Bombay. It's a different life than what they left behind, but theirs is no ordinary marriage: Jim, now a detective at the Dupree Agency, is teaching Diana the art of deduction he's learned from his idol, Sherlock Holmes.
Everyone is talking about the preparations for the World's Fair in Chicago: the grandeur, the speculation, the trickery. Captain Jim will experience it first-hand: he's being sent to Chicago to investigate the murder of a man named Thomas Grewe. As Jim probes the underbelly of Chicago's docks, warehouses, and taverns, he discovers deep social unrest and some deadly ambitions.
When Jim goes missing, young Diana must venture to Chicago's treacherous streets to learn what happened. But who can she trust, when a single misstep could mean disaster?
Award-winning author Nev March mesmerized readers with her Edgar finalist debut, Murder in Old Bombay. Now, in Peril at the Exposition, she wields her craft against the glittering landscape of the Gilded Age with spectacular results.
---
NEV MARCH is the winner of the Minotaur Books/Mystery Writers of America First Crime Novel Award for her award-winning, Edgar finalist debut, Murder in Old Bombay. Leaving a long career in business analysis in 2015, she returned to her passion, writing fiction. She is a member of the Mystery Writers of America and the Crime Writers of Color. A Parsee Zoroastrian herself, Nev lives with her husband and sons in New Jersey.
---
Nev March shares slides for the event. Enjoy!