Barbara Peters, owner of The Poisoned Pen, recently welcomed two authors for a virtual event. David Bell returns with The Finalists. Joshua Moehling's debut thriller is And There He Kept Her. Both books are available through the Web Store. https://store.poisonedpen.com/
Here's the description of The Finalists.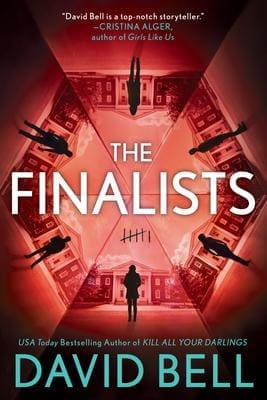 The competitive selection process for a prized college scholarship turns deadly in the latest thriller from USA Today bestselling author David Bell.
On a beautiful spring day, six college students with nothing in common besides a desperate inability to pay for school gather to compete for the prestigious Hyde Fellowship.

Milo—The front-runner
Natalia—The brain
James—The rule follower
Sydney—The athlete
Duffy—The cowboy
Emily—The social justice warrior

The six of them must surrender their devices when they enter Hyde House, an aging Victorian structure that sits in a secluded part of campus.

Once inside, the doors lock behind them. The students are not allowed to leave until they spend eight hours with a college administrator who will do almost anything to keep the school afloat, and Nicholas Hyde, the privileged and notoriously irresponsible heir to the Hyde family fortune. If the students leave before time is up, they'll be immediately disqualified.

But when one of the six finalists drops dead, the other students fear they're being picked off one by one. With a violent protest raging outside, and no way to escape, the survivors viciously turn on each other.

The Finalists is a chilling and profound look at the lengths both students and colleges will go to survive in a resource-starved academic world.
---
David Bell is a USA Today bestselling, award-winning author whose work has been translated into multiple languages. He's currently a professor of English at Western Kentucky University in Bowling Green, Kentucky.
---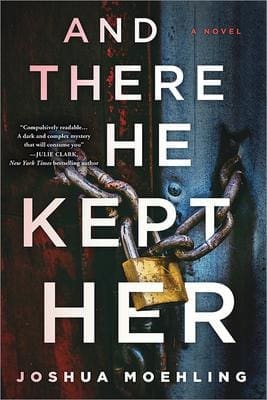 "A dark and complex mystery that will consume you."—Julie Clark, New York Times bestselling author of The Last Flight
They thought he was a helpless old man. They were wrong.
When two teenagers break into a house on a remote lake in search of prescription drugs, what starts as a simple burglary turns into a nightmare for all involved. Emmett Burr has secrets he's been keeping in his basement for more than two decades, and he'll do anything to keep his past from being revealed. As he gets the upper hand on his tormentors, the lines blur between victim, abuser, and protector.
Personal tragedy has sent former police officer Ben Packard back to the small Minnesota town of Sandy Lake in search of a fresh start. Now a sheriff's deputy, Packard is leading the investigation into the missing teens, motivated by a family connection. As clues dry up and time runs out to save them, Packard is forced to reveal his own secrets and dig deep to uncover the dark past of the place he now calls home.
Unrelentingly suspenseful and written with a piercing gaze into the dark depths of the human soul, And There He Kept Her is a thrilling page-turner that introduces readers to a complicated new hero and forces us to consider the true nature of evil.
---
JOSHUA MOEHLING is a project manager and technical writer who lives in Minneapolis. And There He Kept Her is his debut novel.
---
Enjoy the conversation.