Barbara Peters, owner of The Poisoned Pen, recently welcomed Anna Downes for a virtual event from Australia. Downes discusses her latest novel, The Shadow House. You can order a copy through the Web Store. https://bit.ly/3v2fOs1
Here's the description of The Shadow House.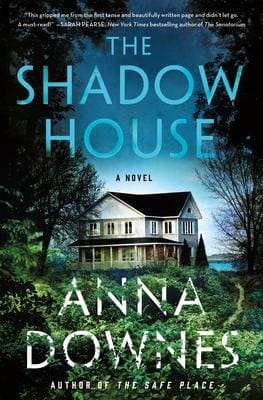 Extraordinarily tense and deliciously mysterious, Anna Downes's The Shadow House follows one woman's desperate journey to protect her children at any cost, in a remote place where not everything is as it seems.
A HOUSE WITH DEADLY SECRETS.

A MOTHER WHO'LL RISK EVERYTHING TO BRING THEM TO LIGHT.
Alex, a single mother-of-two, is determined to make a fresh start for her and her children. In an effort to escape her troubled past, she seeks refuge in a rural community. Pine Ridge is idyllic; the surrounding forests are beautiful and the locals welcoming. Mostly.
But Alex finds that she may have disturbed barely hidden secrets in her new home. As a chain of bizarre events is set off, events eerily familiar to those who have lived there for years, Alex realizes that she and her family might be in greater danger than ever before. And that the only way to protect them all is to confront the shadows lurking in Pine Ridge.
---
ANNA DOWNES was born and raised in Sheffield, UK, but now lives just north of Sydney, Australia with her husband and two children. She worked as an actress before turning her attention to writing and appeared in BBC TV shows such as Eastenders, Casualty, Holby City, and Dalziel and Pascoe, as well as a long-running stage production of "The Dresser" in London's West End. She has degrees from both Manchester University (Drama) and RADA (Acting). She has been published in the Zodiac Literary Review, shortlisted for the Sydney Writers Room Short Story Prize and longlisted for the Margaret River Short Story Competition. The Safe Place was inspired by Anna's experiences working as a live-in housekeeper on a remote French estate in 2009-10.
---
Enjoy the conversation with Anna Downes and Barbara Peters.