Cloudy with a Chance of Murder is Gerald Elias' seventh mystery featuring violin teacher Daniel Jacobus. As Barbara Peters, owner of The Poisoned Pen, points out, Elias is a violinist, a concert master, and a conductor. If you love classical music, you might want to check out his series. You can order Elias' books through the Web Store. https://bit.ly/3o9iIau
Here's the description of Cloudy with a Chance of Murder.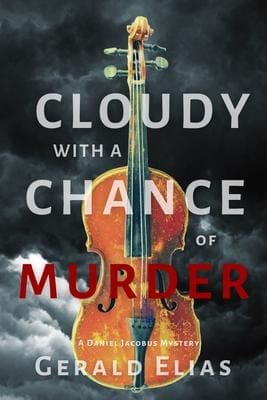 A freak summer storm severs an island music festival in the middle of Utah's Great Salt Lake from the mainland. When one festival administrator, and then a second, is found dead, can curmudgeonly Daniel Jacobus solve the murders before his protégée, violinist Yumi Shinagawa, becomes the third victim?
---
Enjoy the conversation about books, venues, and music.