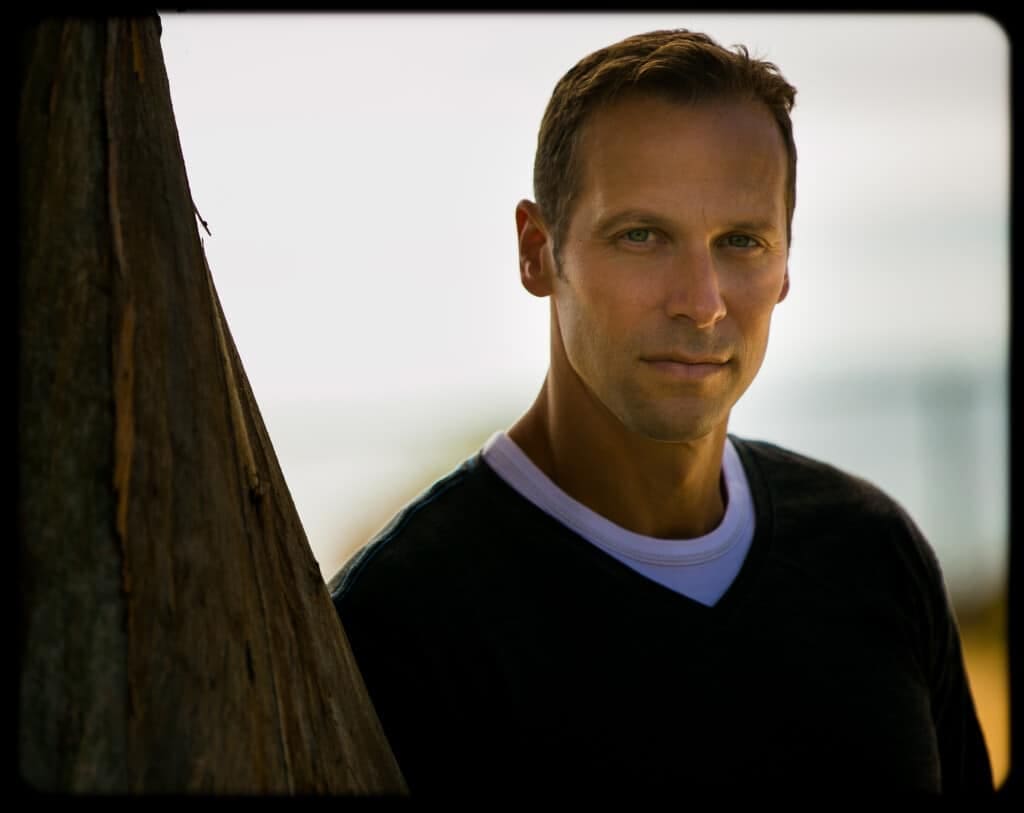 Although Gregg Hurwitz has been known for his Orphan X thrillers in recent years, some of his earlier books have just been picked up for a project. You can find many of those titles available as audiobooks read by fan favorite Scott Brick in the Web Store. https://bit.ly/2Y7Dudb
PARAMOUNT PLAYERS OPTIONS EIGHT GREGG HURWITZ NOVELS FOR FILM
Hurwitz will co-produce with Emmy Award-winning producer Scott Frank of The Queen's Gambit
October 28, 2021 "" Paramount Players has optioned eight books from bestselling author Gregg Hurwitz's "Marked Man" series, with a plan to make lower-budgeted, modern noir thrillers to be adapted by a diverse group of up-and-coming filmmakers.
Scott Frank, the Emmy Award-winning producer of "The Queen's Gambit, brought the project to Players and will co-produce alongside Hurwitz.
"These thrillers are about ordinary men and women finding extraordinary strength within themselves and our goal is to connect these stories with screenwriters who are early in their own journey to the exceptional," said Hurwitz. "It's so goddamned hard to break into screenwriting today and Scott and I are excited at the prospect of finding new voices to collaborate with and support."
Gregg Hurwitz is the New York Times #1 internationally bestselling author of 22 thrillers including the Orphan X series. His novels have won numerous literary awards and have been published in 33 languages. Hurwitz currently serves as the Co-President of International Thriller Writers (ITW). Additionally, he's written screenplays and television scripts for many of the major studios and networks, comics for DC and Marvel, and political and culture pieces for The Wall Street Journal, The Guardian, The Bulwark and others. He lives with his Rhodesian Ridgebacks in Los Angeles.
The eight books are Do No Harm, The Crime Writer, Trust No One, They're Watching, You're Next, The Survivor, Tell No Lies, and Don't Look Back. While the books do not share a central character, they do share thematic elements.
"There is no talent I admire more than Scott Frank and no one I'd be happier to partner with on the adaptations of these books," said Hurwitz. "I'm grateful to Paramount Players for giving us this opportunity."
Clarence Hammond and Nathan Samdahl will be the creative executives overseeing the project for Players.
Hurwitz is represented by Angela Cheng Caplan of Cheng Caplan Company, Lisa Erbach Vance of Aaron M. Priest Literary Agency, Stephen Breimer of Brecheen Feldman Breimer Silver & Thompson, LLP, and Julia Borcherts of Kaye Publicity.
More information about Gregg Hurwitz and his novels can be found at gregghurwitz.net.