While The Poisoned Pen's recent virtual event was actually to celebrate Alice Hoffman's latest novel, The Book of Magic, Hoffman and Barbara Peters, owner of the bookstore, also celebrated the magic of books. They discussed Hoffman's The Dovekeepers, as well as an eclectic list of books that is included in Hoffman's new one. You'll be able to enjoy that discussion, and you can also order a signed copy of The Book of Magic through the Web Store. https://bit.ly/3FqLdaJ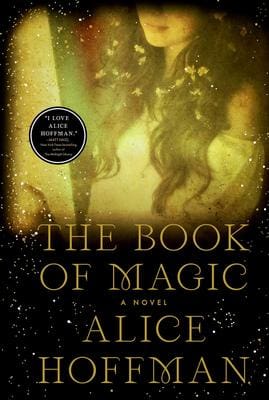 Master storyteller Alice Hoffman brings us the conclusion of the Practical Magic series in a spellbinding and enchanting final Owens novel brimming with lyric beauty and vivid characters.
The Owens family has been cursed in matters of love for over three-hundred years but all of that is about to change. The novel begins in a library, the best place for a story to be conjured, when beloved aunt Jet Owens hears the deathwatch beetle and knows she has only seven days to live. Jet is not the only one in danger—the curse is already at work.
A frantic attempt to save a young man's life spurs three generations of the Owens women, and one long-lost brother, to use their unusual gifts to break the curse as they travel from Paris to London to the English countryside where their ancestor Maria Owens first practiced the Unnamed Art. The younger generation discovers secrets that have been hidden from them in matters of both magic and love by Sally, their fiercely protective mother. As Kylie Owens uncovers the truth about who she is and what her own dark powers are, her aunt Franny comes to understand that she is ready to sacrifice everything for her family, and Sally Owens realizes that she is willing to give up everything for love.
The Book of Magic is a breathtaking conclusion that celebrates mothers and daughters, sisters and brothers, and anyone who has ever been in love.
---
Alice Hoffman is the author of more than thirty works of fiction, including Magic Lessons, The World That We Knew, Practical Magic, The Rules of Magic, the Oprah's Book Club selection Here on Earth, The Red Garden, The Dovekeepers, The Museum of Extraordinary Things, The Marriage of Opposites, and Faithful. She lives near Boston.
---
You wouldn't be at this site if you didn't love books. Enjoy the discussion with Alice Hoffman and Barbara Peters.