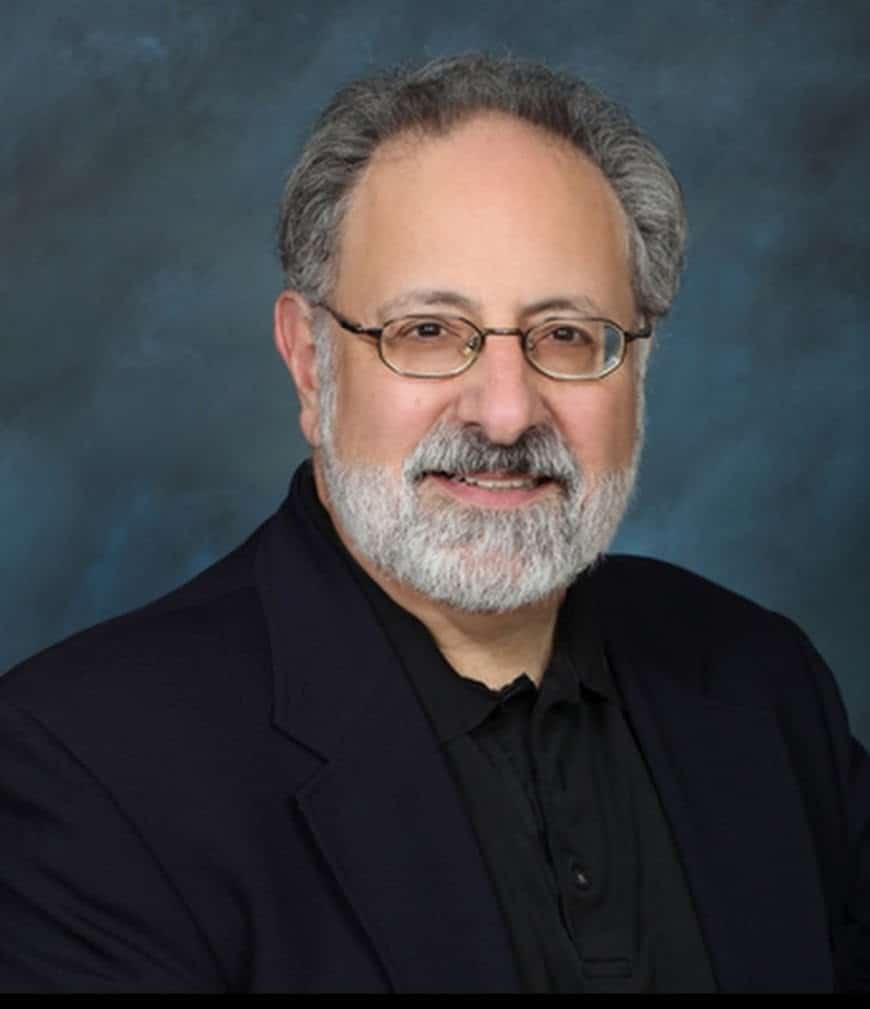 Dennis Palumbo's sixth Daniel Rinaldi thriller, Panic Attack, is due out on Sept. 21. You can order it through the Web Store. https://bit.ly/3tRYpjc
Because of the release date, it seemed the perfect time to interview Palumbo. He's written several guest posts here, but I've never interviewed him.
Thank you, Dennis, for taking the time to answer some questions.
---
Dennis, you have a whole other life other than as a crime writer. Would you introduce yourself?
I'm a former Hollywood screenwriter (MY FAVORITE YEAR; WELCOME BACK, KOTTER, etc.) who is now a licensed psychotherapist in private practice, specializing in creative issues. I've been in practice almost thirty years, working primarily with writers.
Why did you want to write mysteries?
I've always loved mysteries, since my father got me THE ADVENTURES OF SHERLOCK HOLMES when I was ten years old, home sick from school. Even while on staff at network sitcoms in the 1970's, I was selling mystery short stories to ELLERY QUEEN'S MYSTERY MAGAZINE. Since then, my short stories have appeared in THE STRAND, WRITTEN BY, MYSTERY WEEKLY, BLACK CAT MAGAZINE and the recent collection of original stories called COAST TO COAST NOIR. I have a collection of my short stories in a book called FROM CRIME TO CRIME. So, apparently, once the bug bit, it lingered!
Would you introduce us to Daniel Rinaldi?
I'd always wanted to create a series character, especially one whose traits and experience mirrored my own. I also wanted to set a series in Pittsburgh, my home town, and to use the books as a way to explore and comment on the state of the mental health system. Like me, Daniel Rinaldi is from a blue-collar family, born and raised in Pittsburgh, and a graduate of the University of Pittsburgh. Unlike me, he's a former amateur boxer (Golden Gloves, Pam Am Games). In his present life, Rinaldi is a psychologist and trauma expert who consults with the Pittsburgh Police. His specialty is working with victims of violent crime—those who may have survived the kidnapping or assault, but are still traumatized by their experience. These patients have many of the symptoms we associate with PTSD. Moreover, Rinaldi is himself a victim of such trauma: his wife was killed during a mugging, and though he was grievously injured, Daniel survived. This was the source of his mission to help other victims of violent crime, while he himself struggles with significant survivor guilt. His friends and colleagues believe it's this guilt that propels him into numerous dangerous situations.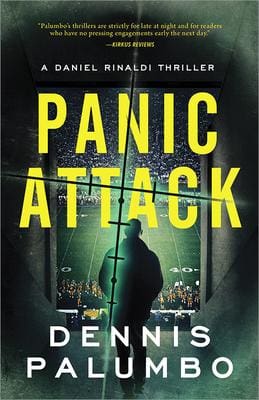 Tell us about Panic Attack, without spoilers.
This latest Rinaldi thriller concerns an unknown rooftop sniper who's seemingly choosing his targets at random. Dubbed the Steel City Sniper by the media, he's managed to escape detection for weeks while his list of victims mount. Until, at some point, he's captured by the police, which should bring the killings to an end…except that's when the real mystery begins.
How do you keep Pittsburgh fresh in your books?
That's pretty easy, since Pittsburgh itself is constantly changing. Its endured significant birth pains as it's transitioned from an industrial, blue-collar town into a white-collar, sophisticated hub of state-of-the-art medicine and high tech. This tense, uneasy relationship between the old Pittsburgh and the new makes the city a fascinating character itself in the series.
What kind of research do you do for your books?
A fairly wide range, from being up-to-date on the latest clinical thinking in the psychology field to police procedure to the topography of Pittsburgh itself. With a city undergoing such upheaval, with old neighborhoods being gentrified to such an extent that many citizens can no longer afford them, I tend to count on my friends in Pittsburgh to keep me posted on changes. I'll often call one of them to ask questions like "Is the Penn Hotel still there?" One funny thing: I hear from a lot of readers living in Pittsburgh, and they never seem to have a problem with my characters or the plots. But I'll get an email that says, "Hey, you have Rinaldi making a left on South Street. You can't do that after five o'clock." With every book, I get schooled on at least one traffic error. When you write about a real place (where, admittedly, I haven't lived in many, many years), such comments come with the territory.
COVID and isolation affected authors differently, just as it did for the rest of us. Some were paralyzed while others found a burst of creativity. How did the last year affect you and your writing?
I was lucky in that the lockdown enabled me to devote myself to writing PANIC ATTACK. Because of the demands of my therapy practice, it usually takes me forever to come out with a new Rinaldi. But the lockdown seemed to give me more breathing room to write. That said, many of my writer patients were indeed paralyzed during the lockdown, crippled by anxiety and/or depression. Even writers who are on the whole introverted and accustomed to the solitude of writing found the pandemic restrictions to be psychologically upsetting. Then again, an equal number relished the "freedom" occasioned by the COVID virus and reported that the lockdown seemed to be like a writer's retreat.
What books first brought you to the mystery field? Books you read as a child, or as an adult?
As I mentioned, Conan Doyle's Holmes stories gripped my boyhood imagination, as did the Hardy Boys series. By high school, I was reading Chandler and Hammett, plus James M. Cain and Erle Stanley Gardner. As an adult, my interest in creating my own series character was fueled by reading Michael Connelly, Dennis Lehane, Robert Block and John Lescroart. Then there're beautiful writers like Richard Price and George V. Higgins, and the new crop that includes Gillian Flynn, Tara French and S.A. Cosby. The list of crime writers I admire grows daily!
In a related question, if you had to recommend 5 books to a person so they could get a feel for our reading taste, what 5 would you recommend?
Just whittling it down to five is a difficult task, but I'll give it a go: THE FRIENDS OF EDDIE COYLE by George V. Higgins; THE POET by Michael Connelly; GONE GIRL by Gillian Flynn; THE MALTESE FALCON by Dashiell Hammett and THE CHILL by Ross MacDonald. But ask me on another day and you'd get a different list (probably one that includes Chandler, Sue Grafton, Sara Paretsky, Raymond Chandler, Dennis Lehane, and on and on).
What's on your TBR pile?
THE REVENGE OF GEOGRAPHY by Robert D. Kaplan; TWO KINDS OF TRUTH by Michael Connelly; HER PERFECT LIFE by Hank Phillippi Ryan; SCHOPENHAUER: A Biography by David E. Cartwright; STREET MUSIC by Tim Hallinan; RAZORBLADE TEARS by S.A. Cosby