John Charles from The Poisoned Pen recently interviewed Liz Johnson, a local author. Her latest book is Beyond the Tides, the first Prince Edward Island Shores novel. You can order a copy through the Web Store. https://bit.ly/3j9YfQO
Here's the summary of Beyond the Tides.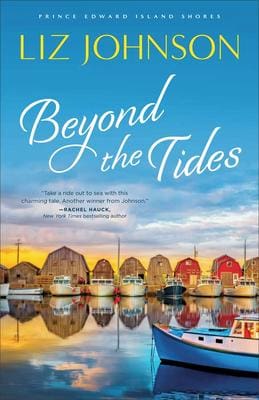 Oliver isn't proud of what he did back then. Angry and broken by his father walking out on his family, he lashed out at Meg–an innocent bystander. But owning a respected fishing fleet on Prince Edward Island is the opportunity of a lifetime, and he's not about to walk away just because Meg wants him to.
Meg's father has the perfect solution: Oliver and Meg must work the business together, and at the end of the season, he'll decide who gets it. Along the way, they may discover that their stories are more similar than they thought . . . and their dreams aren't what they expected.
Bestselling author Liz Johnson invites you back to Prince Edward Island for a brand-new series about family, forgiveness, and the kind of love that heals all wounds
You can watch the conversation about Liz Johnson's career and book here.