Two days of The Poisoned Pen's Hot Book of the Week. Although to be honest, when we share those author conversations, many of the books are hot. The current Hot Book of the Week is Laura Lippman's Dream Girl. You can find signed copies of it in the Web Store. https://bit.ly/2TWlymZ
Here's the description of Dream Girl.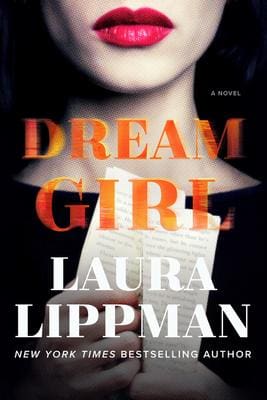 "With this tip of the hat to Stephen King's Misery, Dream Girl is funny and suspenseful, with a dread-worthy final twist." —People
"My dream novel. I devoured this in three days. The sharpest, clearest-eyed take on our #MeToo reckoning yet. Plus: enthralling." —Megan Abbott, Edgar Award-winning author of Dare Me and The Fever
Following up on her acclaimed and wildly successful New York Times bestseller Lady in the Lake, Laura Lippman returns with a dark, complex tale of psychological suspense with echoes of Misery involving a novelist, incapacitated by injury, who is plagued by mysterious phone calls.
In the end, has anyone really led a blameless life?
Injured in a freak fall, novelist Gerry Andersen is confined to a hospital bed in his glamorous high-rise apartment, dependent on two women he barely knows: his incurious young assistant, and a dull, slow-witted night nurse.
Then late one night, the phone rings. The caller claims to be the "real" Aubrey, the alluring title character from his most successful novel, Dream Girl. But there is no real Aubrey. She's a figment born of a writer's imagination, despite what many believe or claim to know. Could the cryptic caller be one of his three ex-wives playing a vindictive trick after all these years? Or is she Margot, an ex-girlfriend who keeps trying to insinuate her way back into Gerry's life?
And why does no one believe that the call even happened?
Isolated from the world, drowsy from medication, Gerry slips between reality and a dreamlike state in which he is haunted by his own past: his faithless father, his devoted mother; the women who loved him, the women he loved.
And now here is Aubrey, threatening to visit him, suggesting that she is owed something. Is the threat real or is it a sign of dementia? Which scenario would he prefer? Gerry has never been so alone, so confused "" and so terrified.
Chilling and compulsively readable, touching on timely issues that include power, agency, appropriation, and creation, Dream Girl is a superb blend of psychological suspense and horror that reveals the mind and soul of a writer.
---
Since Laura Lippman's debut in 1997, she has been recognized as a distinctive voice in mystery fiction and named one of the "essential" crime writers of the last 100 years. Her books have won most of the major awards in her field and been translated into more than twenty languages. She lives in Baltimore and New Orleans with her daughter.