Somehow, I missed sharing Bonnie MacBird's appearance at The Poisoned Pen. MacBird's latest Sherlock Holmes adventure is The Three Locks. Leslie Klinger, another Sherlockian, hosted her for the virtual event. Unfortunately, copies of the book are currently out of stock, so readers will have to reserve a copy through the Web Store. https://bit.ly/3eRbKmk
Here's a hint of The Three Locks, but you'll have to watch the event to learn more about Bonnie MacBird's books.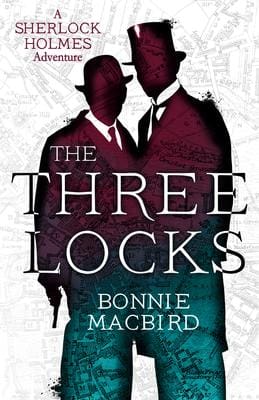 A heatwave melts London as Holmes and Watson are called to action in this new Sherlock Holmes adventure by Bonnie MacBird, author of "one of the best Sherlock Holmes novels of recent memory."
---
Bonnie MacBird is a produced screenwriter and playwright as well as an accomplished stage actor and writing teacher. She holds degrees from Stanford in music and film, and when she's not writing Sherlock Holmes, moonlights as a theatre director and audiobook reader. She divides her time between Los Angeles and London. Visit her at www.macbird.com.
---
I think you'll enjoy the conversation between Bonnie MacBird and Leslie Klinger.