Mystery Writers of America presented the 2021 Edgar Awards ceremony on Thursday, April 29. Like other award ceremonies in the last year, it was a virtual presentation. Congratulations to all the nominees and winners, beginning with the two Grand Masters, Jeffery Deaver and Charlaine Harris. After you've checked out the list, don't forget to check the Web Store. https://store.poisonedpen.com/
Here are the 2021 Edgar Award winners.
Best Mystery Novel – Djinn Patrol on the Purple Line by Deepa Anappara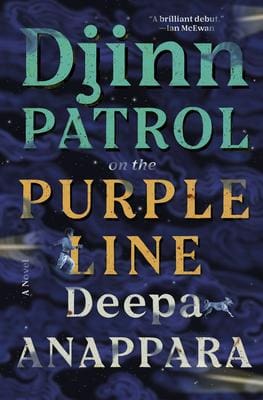 Best First Novel by an American Author – Please See Us by Caitlin Mullen
Best Paperback Original – When No One is Watching by Alyssa Cole
Best Fact Crime – Death in Mud Lick: A Coal Country Fight Against the Drug Companies that Delivered the Opioid Epidemic by Eric Eyre
Best Critical Biographical – Phantom Lady: Hollywood Producer Joan Harrison, the Forgotten Woman Behind Hitchcock by Christina Lane
Best Short Story – "Dust, Ash, Flight" by Maaza Mengiste, in Addis Ababa Noir
Best Juvenile – Premeditated Myrtle by Elizabeth C. Bunce
Best Young Adult – The Companion by Katie Alender
Robert L. Fish Memorial Award – "The Bike" by Collette Bancroft, in Tampa Bay Noir
Mary Higgins Clark Award – The Cabinets of Barnaby Mayne by Elsa Hart
Sue Grafton Memorial Award – Vera Kelly Is Not a Mystery by Rosalie Knecht
Raven Award – Malice Domestic
Ellery Queen Award – Reagan Arthur, who mentioned other Ellery Queen Award winners, including "rock star bookseller Barbara Peters".