While Barbara Peters from The Poisoned Pen did a short introduction, Lee Child actually hosted D.J. Palmer, author of The Perfect Daughter. Signed copies of The Perfect Daughter are available through the Web Store. https://bit.ly/3xsC510
Here's The Perfect Daughter.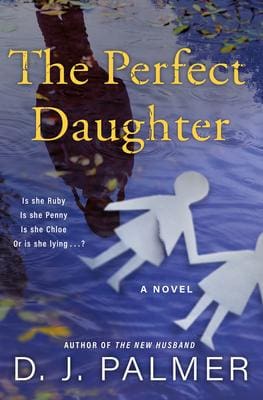 A thriller that explores the truth or lies behind a teenage girl's multiple personality disorder, from D.J. Palmer, the author of The New Husband.

Meet Ruby, who speaks with a British accent.
Then there's Chloe, a perfectionist who strives for straight A's in school.
And along comes Eve, who is spiteful and vicious.
All of them live inside Penny…
Or do they?

Penny Francone, age sixteen, is a murderer. Her guilt is beyond doubt: she was found alone in the victim's apartment, covered in blood, holding the murder weapon. The victim's identity and her secret relationship to Penny give Penny the perfect motive, sealing the deal. All the jury needs to decide now is where Penny will serve out her sentence. Will she be found not guilty by reason of insanity, as her lawyer intends to argue? Or will she get a life sentence in a maximum-security prison?
Already reeling from tragedy after the sudden passing of her beloved husband a few years before, now Grace is on her knees, grateful that Massachusetts doesn't allow the death penalty.
As Penny awaits trial in a state mental hospital, she is treated by Dr. Mitchell McHugh, a psychiatrist battling demons of his own. Grace's determination to understand the why behind her daughter's terrible crime fuels Mitch's resolve to help the Francone family. Together, they set out in search of the truth about Penny, but discover instead a shocking hidden history of secrets, lies, and betrayals that threatens to consume them all.
The perfect daughter. Is she fooling them all?
---
D.J. Palmer is the author of numerous critically acclaimed suspense novels, including Delirious and Desperate. After receiving his master's degree from Boston University, he spent a decade as an e-commerce pioneer before turning his attention to writing. He lives with his wife and two children in New Hampshire.
---
Here's the conversation between D.J. Palmer and Lee Child.