Anecdotes and conversation with Dennis Lehane who is celebrating the 20th anniversary of Mystic River. Barbara Peters, owner of The Poisoned Pen, has a couple surprising anecdotes, and then, Gillian Flynn, author of Gone Girl, hosts the conversation. You'll have to backorder a copy of Mystic River. https://bit.ly/3uloc2z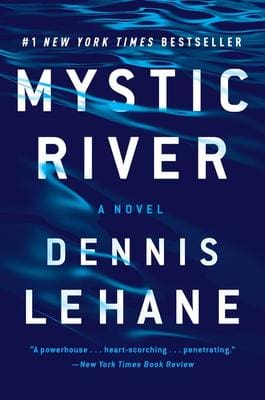 This New York Times bestseller from Dennis Lehane is a gripping, unnerving psychological thriller about the effects of a savage killing on three former friends in a tightly knit, blue-collar Boston neighborhood.
When they were children, Sean Devine, Jimmy Marcus, and Dave Boyle were friends. But then a strange car pulled up to their street. One boy got into the car, two did not, and something terrible happened—something that ended their friendship and changed all three boys forever.
Twenty-five years later, Sean is a homicide detective. Jimmy is an ex-con who owns a corner store. And Dave is trying to hold his marriage together and keep his demons at bay —demons that urge him to do terrible things. When Jimmy's daughter is found murdered, Sean is assigned to the case. His investigation brings him into conflict with Jimmy, who finds his old criminal impulses tempt him to solve the crime with brutal justice. And then there is Dave, who came home the night Jimmy's daughter died covered in someone else's blood.
A tense and unnerving psychological thriller, Mystic River is also an epic novel of love and loyalty, faith and family, in which people irrevocably marked by the past find themselves on a collision course with the darkest truths of their own hidden selves.  
---
Dennis Lehane is the author of thirteen novels—including the New York Times bestsellers Live by Night; Moonlight Mile; Gone, Baby, Gone; Mystic River; Shutter Island; and The Given Day—as well as Coronado, a collection of short stories and a play. He grew up in Boston, MA and now lives in California with his family.
---
This conversation is a little longer than many of the virtual events, but you'll want to hear Dennis Lehane and Gillian Flynn talk about writing.