In a departure for her, Lisa Scottoline takes readers to Rome during World War II in her first historical novel, Eternal. Book release is Tuesday, March 23, but she's appearing for a virtual event for The Poisoned Pen on Saturday, March 20 at 4 PM PT, 7 PM ET. If you want a signed copy of Eternal, you should pre-order it through the Web Store. https://bit.ly/2qOXXCb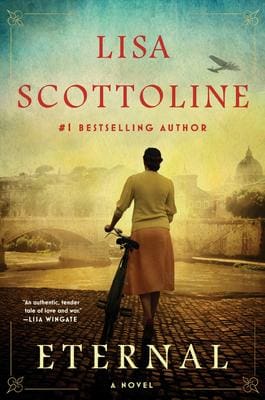 Lisa Scottoline. Eternal (Putnam, $28.00 Signed). #1 bestselling author Lisa Scottoline offers a sweeping and shattering epic of historical fiction fueled by shocking true events, the tale of a love triangle that unfolds in the heart of Rome…in the creeping shadow of fascism.
What war destroys, only love can heal.
Elisabetta, Marco, and Sandro grow up as the best of friends despite their differences. Elisabetta is a feisty beauty who dreams of becoming a novelist; Marco the brash and athletic son in a family of professional cyclists; and Sandro a Jewish mathematics prodigy, kind-hearted and thoughtful, the son of a lawyer and a doctor. Their friendship blossoms to love, with both Sandro and Marco hoping to win Elisabetta's heart. But in the autumn of 1937, all of that begins to change as Mussolini asserts his power, aligning Italy's Fascists with Hitler's Nazis and altering the very laws that govern Rome. In time, everything that the three hold dear""their families, their homes, and their connection to one another""is tested in ways they never could have imagined.
As anti-Semitism takes legal root and World War II erupts, the threesome realizes that Mussolini was only the beginning. The Nazis invade Rome, and with their occupation come new atrocities against the city's Jews, culminating in a final, horrific betrayal. Against this backdrop, the intertwined fates of Elisabetta, Marco, Sandro, and their families will be decided, in a heartbreaking story of both the best and the worst that the world has to offer.
Unfolding over decades, Eternal is a tale of loyalty and loss, family and food, love and war""all set in one of the world's most beautiful cities at its darkest moment. This moving novel will be forever etched in the hearts and minds of readers.
---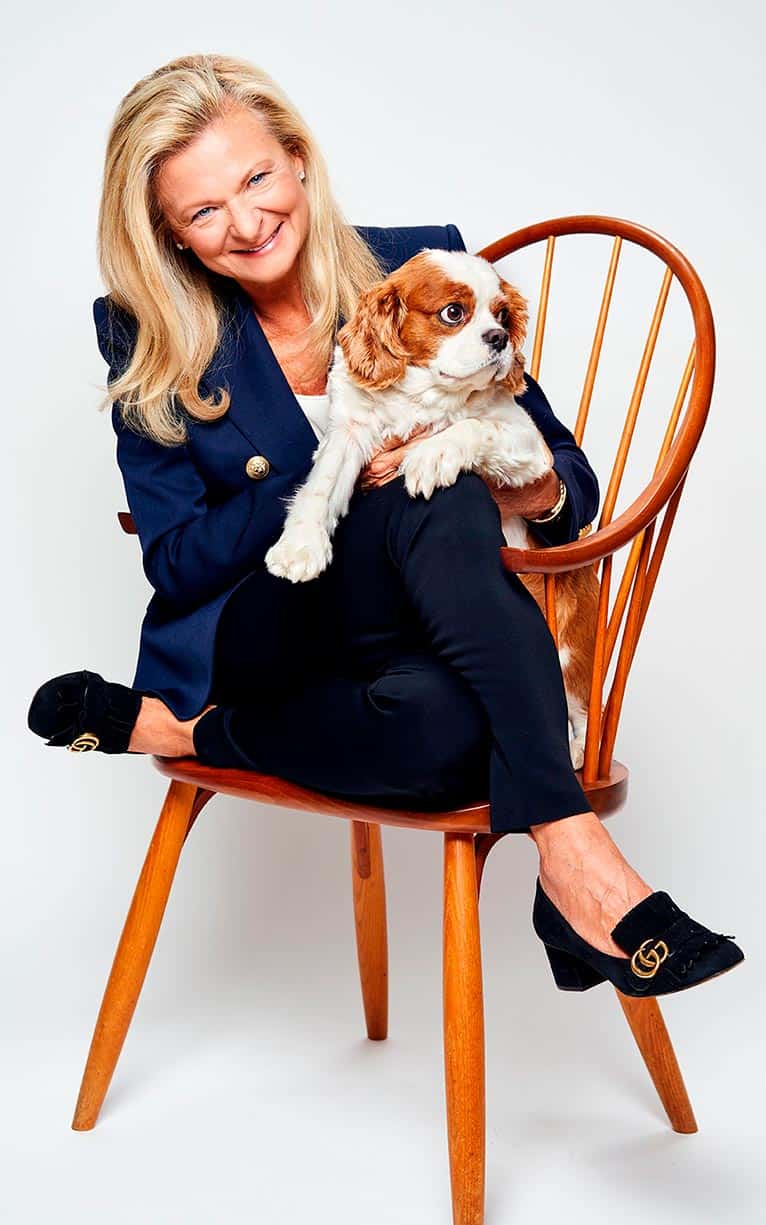 Lisa Scottoline is a #1 Bestselling Author, The New York Times bestselling author and Edgar award-winning author of 33 novels, including her latest work, Eternal, which is coming March 23, 2021, her first-ever historical novel.
She also writes a weekly column with her daughter Francesca Serritella for the Philadelphia Inquirer titled "Chick Wit" which is a witty and fun take on life from a woman's perspective. These stories, along with many other never-before-published stories, have been collected in a New York Times bestselling series of humorous memoirs including their most recent, I See Life Through Rosé-Colored Glasses, and earlier books, I Need A Lifeguard Everywhere But The Pool; I've Got Sand in All the Wrong Places; Does This Beach Make Me Look Fat?; Have a Nice Guilt Trip; Meet Me at Emotional Baggage Claim; Best Friends, Occasional Enemies; My Nest Isn't Empty, It Just Has More Closet Space; and Why My Third Husband Will Be a Dog, which has been optioned for TV.
Lisa reviews popular fiction and non-fiction, and her reviews have appeared in The New York Times, The Washington Post and The Philadelphia Inquirer. Lisa has served as president of Mystery Writers of America and has taught a course she developed, "Justice and Fiction" at the University of Pennsylvania Law School, her alma mater. Lisa is a regular and much-sought-after speaker at library and corporate events. Lisa has over 30 million copies of her books in print and is published in over 35 countries. She lives in the Philadelphia area with an array of disobedient pets, and she wouldn't have it any other way.
---