Elly Griffiths' new book, The Postscript Murders, is the Hot Book of the Week at The Poisoned Pen. Even better, Griffiths is the guest author for a Poisoned Pen virtual event on Facebook on Friday, March 5 at 1 PM (3 PM ET). You can order copies of Griffiths' books through the Web Store. https://bit.ly/3kE3cR1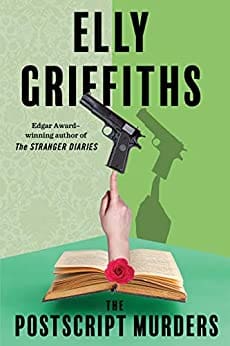 Elly Griffiths. The Postscript Murders (Houghton Mifflin, $25.00 unsigned copies).
Murder leaps off the page when crime novelists begin to turn up dead in this intricate new novel by internationally best-selling author Elly Griffiths, a literary mystery perfect for fans of Anthony Horowitz and Agatha Christie.
The death of a ninety-year-old woman with a heart condition should not be suspicious. Detective Sergeant Harbinder Kaur certainly sees nothing out of the ordinary when Peggy's caretaker, Natalka, begins to recount Peggy Smith's passing.
But Natalka had a reason to be at the police station: while clearing out Peggy's flat, she noticed an unusual number of crime novels, all dedicated to Peggy. And each psychological thriller included a mysterious postscript: PS: for PS. When a gunman breaks into the flat to steal a book and its author is found dead shortly thereafter—Detective Kaur begins to think that perhaps there is no such thing as an unsuspicious death after all.
And then things escalate: from an Aberdeen literary festival to the streets of Edinburgh, writers are being targeted. DS Kaur embarks on a road trip across Europe and reckons with how exactly authors can think up such realistic crimes . . .
---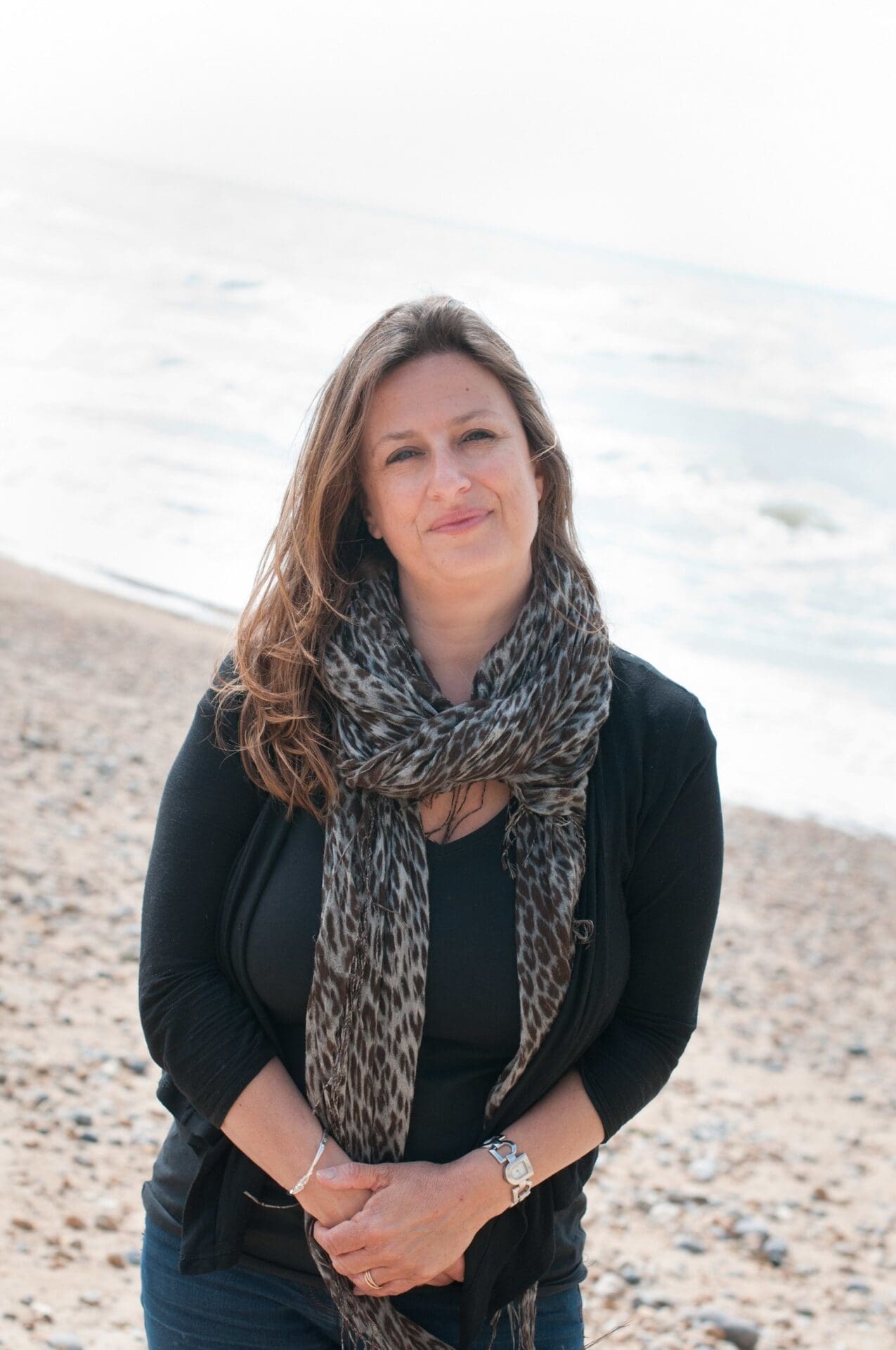 My name's Elly Griffiths, except it's not really. My real name is Domenica de Rosa and I've written four books under that name. I was born in London in 1963 and my family moved to Brighton when I was five. I loved Brighton and still do "" the town, the surrounding countryside and, most of all, the sea. I went to local state schools and wrote my first book when I was a 11, a murder mystery set in Rottingdean, near the village where I still live. At secondary school I used to write episodes of Starsky and Hutch (early fan fiction) and very much enjoyed making my readers cry.
I did all the right things to become a writer: I read English at King's College London and, after graduating, worked in a library, for a magazine and then as a publicity assistant at HarperCollins. I loved working in publishing and eventually became Editorial Director for children's books at HarperCollins. All this completely put me off writing and it wasn't until I was on maternity leave in 1998 that I wrote what would become my first published novel, The Italian Quarter.
Three other books followed, all about Italy, families and identity. By now we had two children and my husband Andy had just given up his city job to become an archaeologist. We were on holiday in Norfolk, walking across Titchwell Marsh, when Andy mentioned that prehistoric man had thought that marshland was sacred. Because it's neither land nor sea, but something in-between, they saw it as a kind of bridge to the afterlife. Neither land nor sea, neither life nor death. As he said these words the entire plot of The Crossing Places appeared, full formed, in my head and, walking towards me out of the mist, I saw Dr Ruth Galloway. I didn't think that this new book was significantly different from my "˜Italy' books but, when she read it, my agent said, "˜This is crime. You need a crime name.'
And that's how I became Elly Griffiths.