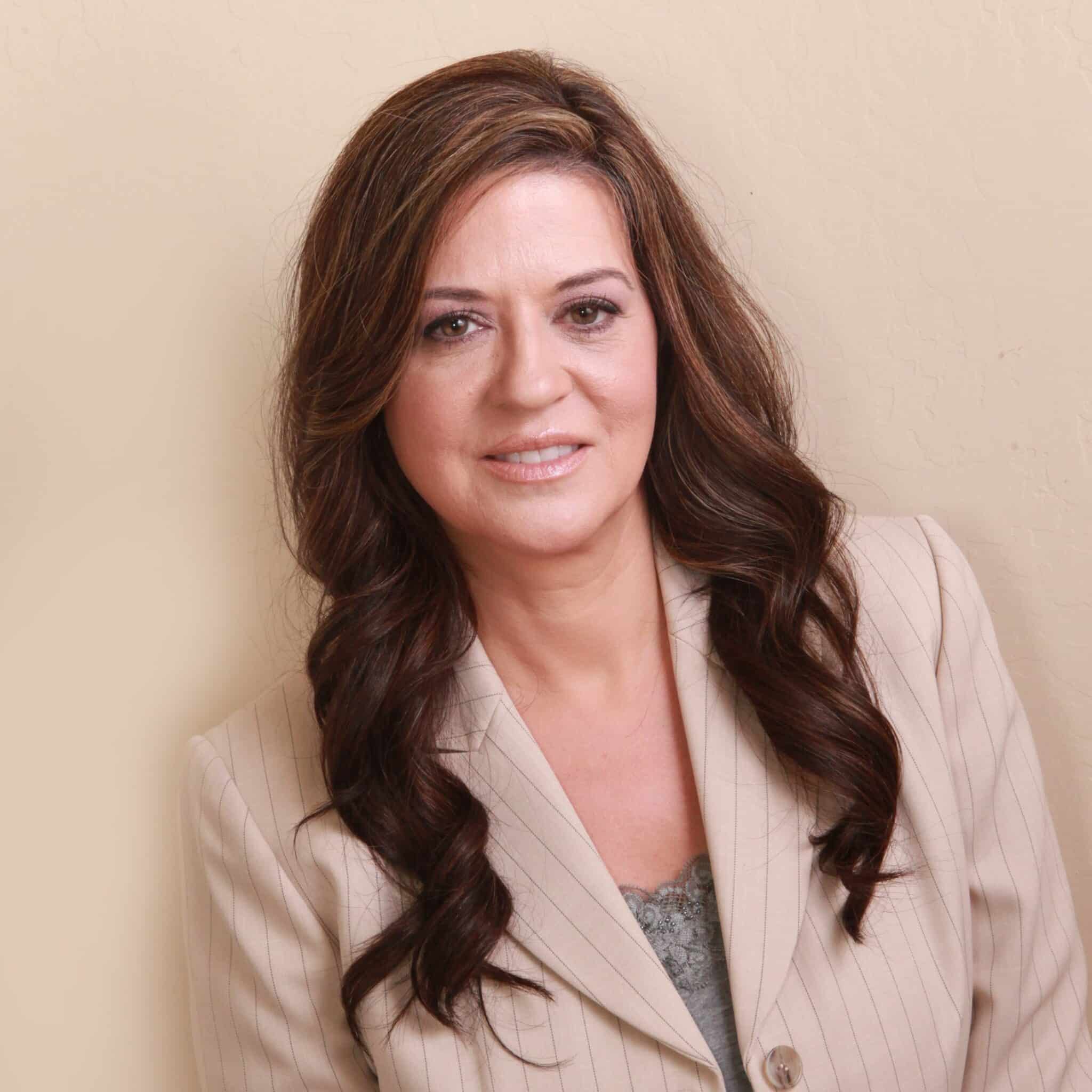 Isabella Maldonado, author of the Veranda Cruz mysteries, now launches a new series with The Cipher. Release date for The Cipher is Nov. 1, but if you're interested, it always helps the author if you pre-order the book. You can order Maldonado's books, including The Cipher, through the Web Store. https://bit.ly/2GSYMWr
But, before we talk about The Cipher, Isabella Maldonado agreed to talk about her book "Distractions" this year. First, here's an introduction to Maldonado.
ISABELLA MALDONADO wore a gun and badge in real life before turning to crime writing. The first Latina to attain the rank of captain in her department, she retired as the Commander of Special Investigations and Forensics. During her career, her varied assignments included hostage negotiator, department spokesperson, and precinct commander. Selected to attend the prestigious FBI National Academy in Quantico, she uses her extensive law enforcement background to bring a realistic edge to her writing. THE CIPHER, the first book in her new series featuring FBI Special Agent Nina Guerrera, will be published on November 1, 2020. www.isabellamaldonado.com
Here's Isabella Maldonado talking about her "Distractions". I think you'll enjoy this piece.
******
GOING ON A BOOK FLIGHT
by Isabella Maldonado
Back in the pre-Covid days of yore, I enjoyed going to restaurants to try a "wine flight," preferably accompanied by a "cheese flight," in which I could try out wonderful new flavors to stimulate my palate and discover a new favorite. After putting the final touches on a new manuscript, I decided to celebrate by taking a "book flight." This four-book tasting menu, all authored by women of color, provided both an escape and much needed intellectual stimulation (sorry, TV reruns) that is otherwise sadly lacking and—bonus—no calories!
After enjoying these delectable varietals (a wine term I learned a few years back) I'm excited to share them. Along with my comments, I am recommending wine and cheese pairings to enjoy with each title. Bon appétit and happy reading!
LITTLE SECRETS by Jennifer Hillier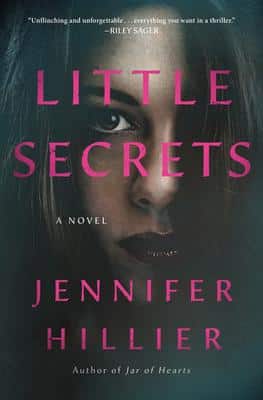 This delightful book is a masterful stemwinder of a tale. From the first few lines, Hillier gives you the sense that a freight train is headed straight at you, and there's no way to jump off the tracks. I barreled along, turning the pages quickly, unable to stop. The mysteries behind the complex characters are gradually revealed in a series of twists, making me thrilled that Hillier did what she does best: Pull the wool over my eyes!
Recommended pairing: Chardonnay and Gouda
BLUEBIRD, BLUEBIRD by Attica Locke
My favorite thing about this extraordinary work is the gorgeous use of language by an incredibly talented author who knows how to weave time and place into a riveting story. When a black Texas Ranger takes on the local chapter of the Aryan Brotherhood of Texas, bullets are bound to fly, and Locke creates such richly drawn characters that her mystery-thriller transcends the genre.
Recommended pairing: Port and Stilton
LAND OF SHADOWS by Rachel Howzell Hall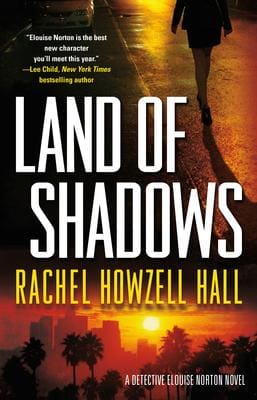 Howzell Hall has a strong voice that is a pleasure to read. I found myself drawn to the sassy attitude and persistence of LAPD detective Elouise "Lou" Norton, who investigates a murder that might be related to the disappearance of her sister thirty years earlier.
The back story behind the case is slowly revealed in carefully placed flashbacks that enrich the depth of the tale. The emotional ending lends resonance to a story that brings many disparate threads and mysteries to a satisfying close.
Recommended pairing: Pinot Noir and Camembert
TINY IMPERFECTIONS by Alli Frank and Asha Youmans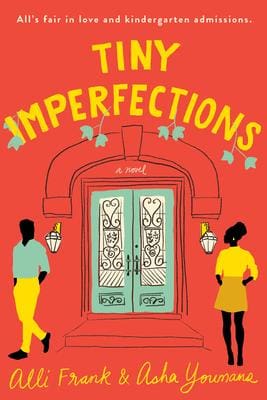 This wonderful, fun-filled romp was a great way to round out my four-book sampler. If you enjoyed Crazy Rich Asians and The Devil Wears Prada, you'll love this smart, funny rom com. I fell in love with Josie Bordelon's loving, interfering family and friends. Her emotional journey is peppered with laughs and poignant moments. This one HAS to become a movie!
Recommended pairing: Champagne and Brie
Thank you for joining me on my "book flight." Oh, and if you decide to delve into THE CIPHER, I recommend pairing it with Cabernet and Manchego. Cheers!
*****
So, break out the Cabernet and Manchego, and prepare for The Cipher.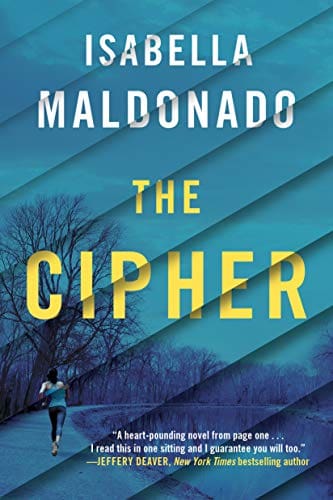 To a cunning serial killer, she was the one that got away. Until now…
FBI Special Agent Nina Guerrera escaped a serial killer's trap at sixteen. Years later, when she's jumped in a Virginia park, a video of the attack goes viral. Legions of new fans are not the only ones impressed with her fighting skills. The man who abducted her eleven years ago is watching. Determined to reclaim his lost prize, he commits a grisly murder designed to pull her into the investigation…but his games are just beginning. And he's using the internet to invite the public to play along.
His coded riddles may have made him a depraved social media superstar—an enigmatic cyber-ghost dubbed "the Cipher"—but to Nina he's a monster who preys on the vulnerable. Partnered with the FBI's preeminent mind hunter, Dr. Jeffrey Wade, who is haunted by his own past, Nina tracks the predator across the country. Clue by clue, victim by victim, Nina races to stop a deadly killer while the world watches.