John Charles from The Poisoned Pen asked Tori Eldridge a question that led to an interesting account. He asked her to tell her backstory. You'll want to hear this discussion. Eldridge's second Lily Wong novel, The Ninja's Blade, is now available. You can order that book, along with the first book, The Ninja Daughter, through the Web Store. https://bit.ly/32Yl2Wn
Here's the summary of The Ninja's Blade.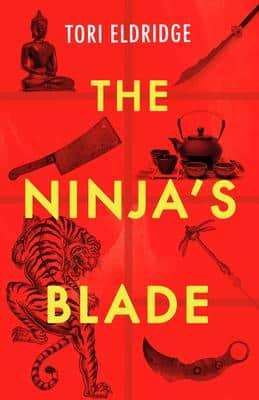 Lily Wong—a Chinese-Norwegian modern-day ninja—has more trouble than she was bargaining for when controlling grandparents arrive in Los Angeles from Hong Kong at the same time she goes undercover in the dangerous world of youth sex trafficking. As she hunts for a kidnapped prostitution victim, a missing high school girl, and a sociopathic trafficker, the surviving members of a murderous street gang hunt for her. Life would be easier if Lily knew who to trust. But when victims are villains, villains are victims, and even family is plotting against her, easy is not an option. All Lily can do is follow the trail wherever it leads: through a high school campus polarized by racial tension or the secret back rooms of a barber/tattoo/brothel or the soul-crushing stretch of Long Beach Boulevard known as The Blade. She relies on her ninja skills to deceive and infiltrate, rescue and kill—whatever is necessary to free the girls from their literal and figurative slavery. If only those same skills could keep Lily's conniving grandparents from hijacking her future.
*****
Here's the recent conversation with Tori Eldridge.