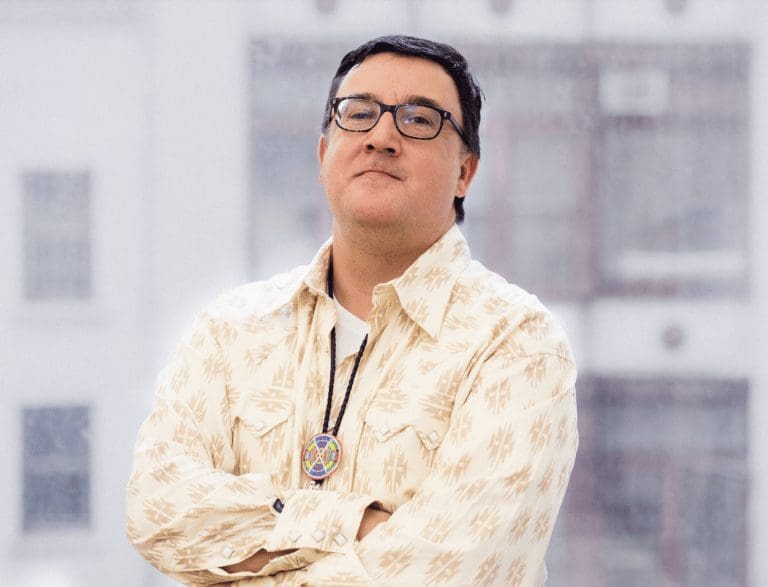 It's an honor to introduce you to David Heska Wanbli Weiden, who agreed to write about his recent book "Distractions" for us. His debut crime novel, Winter Counts, will be released on Tuesday, August 25. On Monday, August 24, he'll be the guest author for one of The Poisoned Pen's virtual events, with William Kent Krueger as guest host. Watch live on Facebook at 9 PM ET, 6 PM MT. If I were you, I'd reserve a signed copy of Winter Counts now because I suspect they'll go quickly. You can order it through the Web Store. https://bit.ly/2Yt8F3h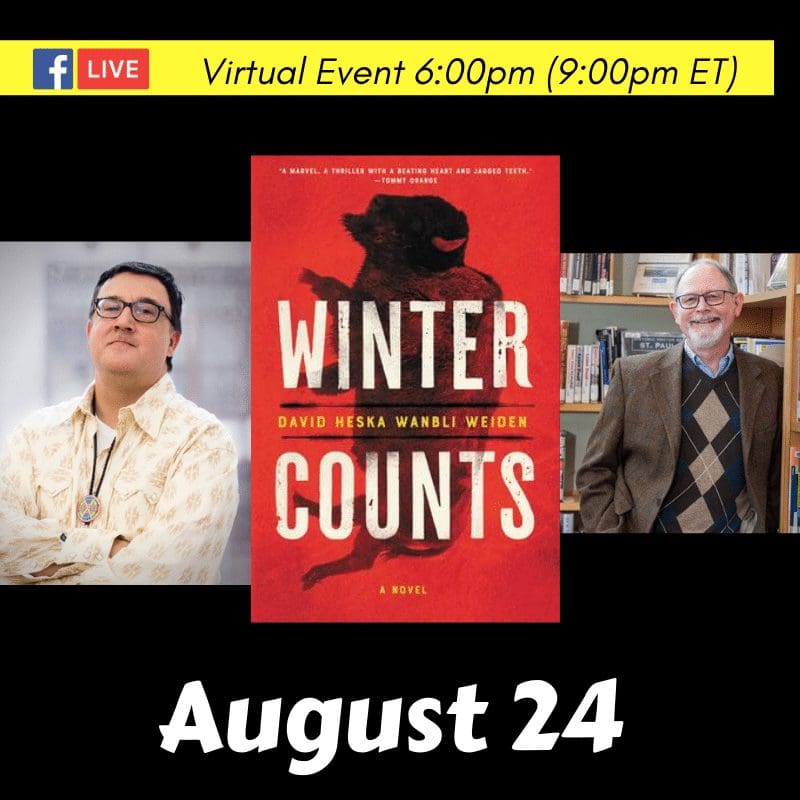 David Heska Wanbli Weiden, an enrolled member of the Sicangu Lakota nation, is author of the novel WINTER COUNTS (Ecco/HarperCollins, forthcoming August 25, 2020), chosen as one of 2020's most anticipated books by Library Journal, USA Today, CrimeReads, BuzzFeed, The Rumpus, Electric Lit, Betches, Lit Hub, The Millions, and Book Riot, and receiving rave reviews from Publishers Weekly, Library Journal, and Booklist.
WINTER COUNTS is the story of a local Native American enforcer on the Rosebud Indian Reservation who becomes obsessed with finding and stopping the dealer who is bringing increasingly dangerous drugs into his community.  It's a Native thriller, an examination of the broken criminal justice system on reservations, and a meditation on Native identity.  Benjamin Percy, author of The Dark Net, says, "The full-throttle, can't-put-it-downness of this novel is a fact.  WINTER COUNTS is a hell of a gripping debut, perfectly plotted, and David Heska Wanbli Weiden is a major new voice in crime fiction, indigenous fiction, and American literature."
Weiden is also the author of the children's book SPOTTED TAIL (Reycraft, 2019), a biography of the great Lakota leader and winner of the 2020 Spur Award from the Western Writers of America.  He's published in Shenandoah, Yellow Medicine Review, Transmotion, Criminal Class Review, Tribal College Journal, and other magazines.  He's the fiction editor for Anomaly, journal of international literature and arts, and he teaches writing at the Lighthouse Writers Workshop in Denver.
He received his MFA in Creative Writing from the Institute of American Indian Arts, his law degree from the University of Denver Sturm College of Law, and his Ph.D. from the University of Texas at Austin. He's an alumnus of VONA, a Tin House Scholar, a MacDowell Colony Fellow, a Ragdale Foundation resident, and received the PEN/America Writing for Justice Fellowship.  He's an active member of the Mystery Writers of America, International Thriller Writers, Western Writers of America, and the Wordcraft Circle of Native Writers.  He's Professor of Native American Studies and Political Science at Metropolitan State University of Denver, and lives in Colorado with his two sons.
*****
All of David Heska Wanbli Weiden's book suggestions can be found in the Web Store. https://store.poisonedpen.com/
*****
Here's the bio Weiden actually sent.
Bio: David is an enrolled citizen of the Sicangu Lakota nation in South Dakota and lives in Denver, Colorado, with his family. He's the father of two teenage boys, one of whom is just learning how to drive! A professor of Native American Studies at Metropolitan State University of Denver, he spends his free time writing and listening to alternative rock music and classic jazz. His favorite film is Goodfellas, which he's seen dozens of times, and his second favorite is the cult classic Repo Man.
Introduction:
Like so many others, the pandemic changed my reading habits. When the shutdown first occurred, I was too distracted to do any serious reading, so I binged on movies and television shows that I'd been meaning to watch. But eventually I began to crave the sort of narrative tension that only a good novel can provide. Happily, I've found a number of excellent books that I can wholeheartedly recommend.
This Tender Land
by William Kent Krueger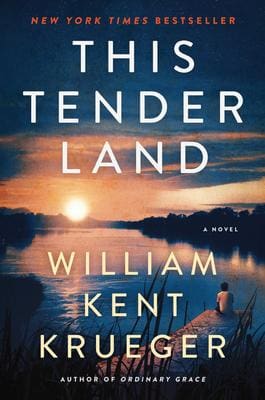 I've just started reading this wonderful novel, and I'm absolutely blown away by it. Set in 1932, it's the story of two young boys, Odie and Albert, who are forced to enroll in the Lincoln Indian Training School even though they are not Native. Krueger's attention to historical detail, his sharp dialogue, and the lyrical prose make this a must-read. The book has special resonance for me, as my maternal grandmother was enrolled in the most infamous Native American boarding school, the Carlisle Indian Industrial School in Pennsylvania. There, Native kids were forced to abandon their language, culture, and spirituality, all in the name of "civilizing" these young children. Krueger's book gives a sense of what it was like back then.
Blacktop Wasteland
by S.A. Cosby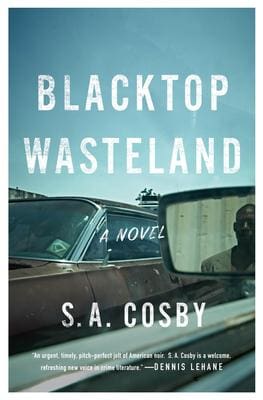 I'm about halfway through this gripping thriller, and it's clear that this book deserves all the attention it's received. Beauregard "Bug" Montage is a husband and father who's trying to leave his criminal past behind him. But, beset by financial difficulties, he's tempted by one final job. You'll love the action in this novel, but it's the voice of Bug and the other characters that will keep you reading. This is an essential novel in the new wave of crime fiction.
The Heartbeat of Wounded Knee
by David Treuer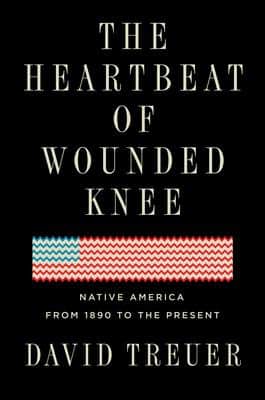 Not a novel, this book—nominated for the National Book Award–is a work of popular history and cultural commentary on Native America, from the time of the first European explorers in North America up until the present day. Treuer explores the different eras of American Indian history, blending memoir and reportage with historical synthesis. It took me a long time to finish this book, as I gave it a very close reading. I'm a professor of Native American Studies, yet I found new insights in nearly every chapter. The value of the book, in my opinion, is Treuer's willingness to provide commentary on the historical events that he describes. I read a lot of academic textbooks and journal articles which adopt a dry and neutral style that saps the vitality from the prose. But this book is anything but dry–Treuer's insightful observations will keep you thinking and reflecting on the past and future of American Indians.
You Again
by Debra Jo Immergut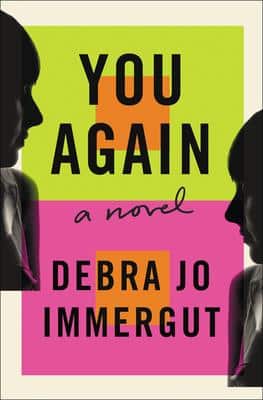 I was a big fan of Immergut's last book, The Captives, and this novel is another astounding literary thriller. The concept of the book is amazing:  a woman, Abby Willard, spots her 22-year-old self walking down the street. She's stunned and astonished by this vision, if that's what it is, and ponders whether to tell her husband what she's seen. And then Abby sees herself again. That's the set-up to this gripping book, which shines in narrative tension and the enthralling voice of the narrator, Abby, who struggles to balance family and job pressures while dealing with the reappearance of her younger self. I'm already hooked, and I know I'm in for some sleepless nights as I unravel the mystery of this compelling literary puzzle.
Crooked Hallelujah
by Kelli Jo Ford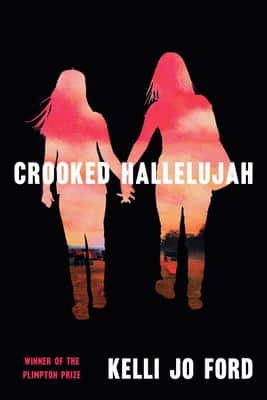 A novel in stories, I've been parceling these out to myself slowly, one chapter every couple of days so I can savor them. The tale of four generations of Cherokee women, the book is a marvel of lyrical prose, evocative setting, and unforgettable characters. The first story, "Book of the Generations," deals with Justine, a teenager living with her mother after her father abandons the family. Justine is struggling to find her way in 1974 rural Oklahoma, and she sneaks out one night to meet an older boy. It's not a spoiler to disclose that she becomes pregnant, but her emotional journey afterwards will surprise you and leave you wanting to learn more about these women and the arc of their lives. For those in search of a character-driven story collection, this book will not disappoint. Highly recommended.
*****
Here's the summary of David Heska Wanbli Weiden's Winter Counts. As I said, you might want to order it early.
"Winter Counts is a marvel. It's a thriller with a beating heart and jagged teeth. This book is a brilliant meditation on power and violence, and a testament to just how much a crime novel can achieve. Weiden is a powerful new voice. I couldn't put it down."
—Tommy Orange, author of There There
A Recommended Read from:
Buzzfeed * Electric Literature * Lit Hub * Shondaland * Publishers Weekly
A groundbreaking thriller about a vigilante on a Native American reservation who embarks on a dangerous mission to track down the source of a heroin influx.
Virgil Wounded Horse is the local enforcer on the Rosebud Indian Reservation in South Dakota. When justice is denied by the American legal system or the tribal council, Virgil is hired to deliver his own punishment, the kind that's hard to forget. But when heroin makes its way into the reservation and finds Virgil's nephew, his vigilantism suddenly becomes personal. He enlists the help of his ex-girlfriend and sets out to learn where the drugs are coming from, and how to make them stop.
They follow a lead to Denver and find that drug cartels are rapidly expanding and forming new and terrifying alliances. And back on the reservation, a new tribal council initiative raises uncomfortable questions about money and power. As Virgil starts to link the pieces together, he must face his own demons and reclaim his Native identity. He realizes that being a Native American in the twenty-first century comes at an incredible cost.
Winter Counts is a tour-de-force of crime fiction, a bracingly honest look at a long-ignored part of American life, and a twisting, turning story that's as deeply rendered as it is thrilling.