You might not have heard the British author Alice Feeney talk about her books. His & Hers is the new book. But, Barbara Peters, owner of The Poisoned Pen, takes the opportunity to ask Feeney about her earlier books. Feeney's His & Hers is the British Crime Club pick of the month, but it's available through the Web Store, as are her other books. https://bit.ly/2Xtrjr1
Here's the summary of His & Hers.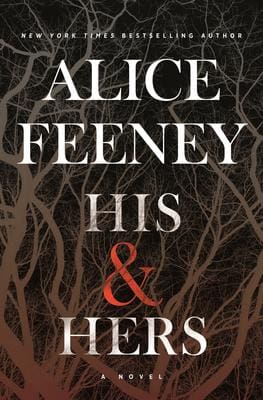 FROM THE NEW YORK TIMES BESTSELLING AUTHOR OF Sometimes I Lie
"Stunning. Addictive. This book should not be missed!" —Samantha Downing
"Deliciously dark…will have readers tearing through the pages." —Mary Kubica
"Gives Gone Girl a run for its money…I couldn't stop reading." —Christina Dalcher
There are two sides to every story: yours and mine, ours and theirs, His & Hers. Which means someone is always lying.
When a woman is murdered in Blackdown, a quintessentially British village, newsreader Anna Andrews is reluctant to cover the case. Detective Jack Harper is suspicious of her involvement, until he becomes a suspect in his own murder investigation.
Someone isn't telling the truth, and some secrets are worth killing to keep.
His & Hers is a twisty, smart, psychological thriller. A gripping tale of suspense, told by expertly-drawn narrators that will keep readers guessing until the very end.
"For the ultimate rollercoaster reading experience this year, look no further than His & Hers by Alice Feeney." —Woman & Home
*****
You can listen and watch the entire conversation with Alice Feeney. (Turn up the volume. She's soft-spoken.)