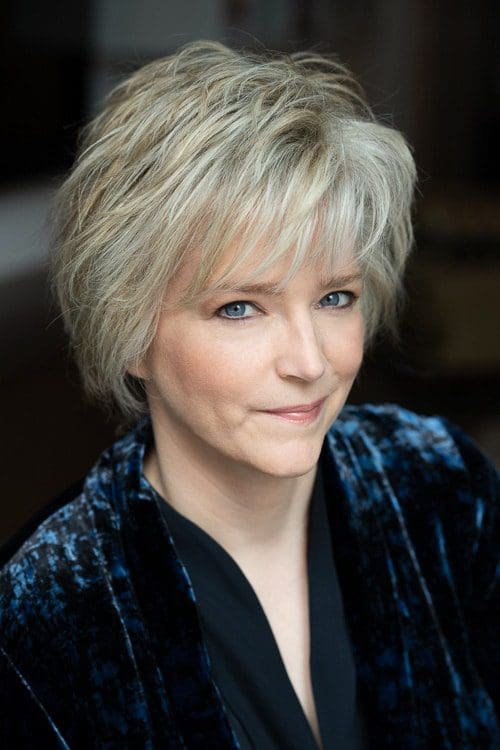 We all know how busy Karin Slaughter is. I even caught her playing miniature golf on "Holey Moley". But, she did find time to list some of the books that have been "Distractions" for her during the pandemic. Slaughter's latest book, The Silent Wife, will be released August 4. If you pre-order a signed copy, you'll also get an exclusive branded cell phone wallet. You can order her books through the Web Store. https://bit.ly/2A5kDpY
Karin Slaughter is one of the world's most popular and acclaimed storytellers. Published in 120 countries with more than 35 million copies sold across the globe, her twenty novels include the Grant County and Will Trent books, as well as the Edgar-nominated Cop Town and the instant New York Times bestselling novels Pretty Girls, The Good Daughter, Pieces of Her, and The Last Widow. Slaughter is the founder of the Save the Libraries project—a nonprofit organization established to support libraries and library programming. A native of Georgia, she lives in Atlanta. Her standalone novel Pieces of Her is in development with Netflix and the Grant County and Will Trent series are in development for television.
If you haven't met or heard Karin Slaughter, you don't know how funny she is. But, you can catch her Facebook interview on Monday, August 3 at 8 PM ET. I'm sure she and Barbara Peters will have an interesting discussion on The Poisoned Pen's Facebook page. Check it out!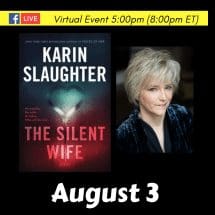 You can find Karin Slaughter's book suggestions in the Web Store. https://store.poisonedpen.com/
*****
Despite the "Holey Moley" joke, I do know how busy Karin Slaughter is. She selected five books, and made a quick comment. The summaries are from The Poisoned Pen's Web Store.
The Splendid and the Vile by Erik Larson, I really love how Erik takes subject matters I think I know everything about and pulls out interesting and fascinating new details.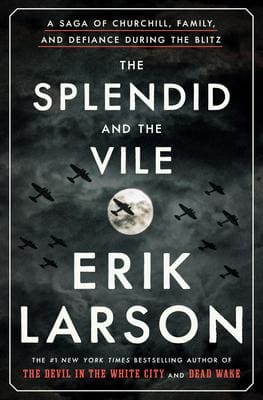 #1 NEW YORK TIMES BESTSELLER "¢ The author of The Devil in the White City and Dead Wake delivers an intimate chronicle of Winston Churchill and London during the Blitz—an inspiring portrait of courage and leadership in a time of unprecedented crisis

One of Chicago Tribune's Best Books of the Year So Far "¢ "A bravura performance by one of America's greatest storytellers."—NPR
"Churchill's lessons of resilience and his style of steady-handed leadership are essential to the state of mind of American readers."—Vanity Fair
On Winston Churchill's first day as prime minister, Adolf Hitler invaded Holland and Belgium. Poland and Czechoslovakia had already fallen, and the Dunkirk evacuation was just two weeks away. For the next twelve months, Hitler would wage a relentless bombing campaign, killing 45,000 Britons. It was up to Churchill to hold his country together and persuade President Franklin Roosevelt that Britain was a worthy ally—and willing to fight to the end.
In The Splendid and the Vile, Erik Larson shows, in cinematic detail, how Churchill taught the British people "the art of being fearless." It is a story of political brinkmanship, but it's also an intimate domestic drama, set against the backdrop of Churchill's prime-ministerial country home, Chequers; his wartime retreat, Ditchley, where he and his entourage go when the moon is brightest and the bombing threat is highest; and of course 10 Downing Street in London. Drawing on diaries, original archival documents, and once-secret intelligence reports—some released only recently—Larson provides a new lens on London's darkest year through the day-to-day experience of Churchill and his family: his wife, Clementine; their youngest daughter, Mary, who chafes against her parents' wartime protectiveness; their son, Randolph, and his beautiful, unhappy wife, Pamela; Pamela's illicit lover, a dashing American emissary; and the advisers in Churchill's "Secret Circle," to whom he turns in the hardest moments.

The Splendid and the Vile takes readers out of today's political dysfunction and back to a time of true leadership, when, in the face of unrelenting horror, Churchill's eloquence, courage, and perseverance bound a country, and a family, together.
*****
The Complete Stories of Flannery O'Connor by Flannery O'Conner. Every single one of these stories is a master class in storytelling.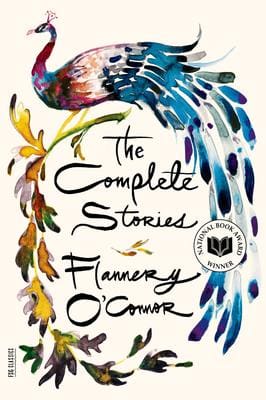 Winner of the National Book Award
The publication of this extraordinary volume firmly established Flannery O'Connor's monumental contribution to American fiction. There are thirty-one stories here in all, including twelve that do not appear in the only two story collections O'Connor put together in her short lifetime–Everything That Rises Must Converge and A Good Man Is Hard to Find.
O'Connor published her first story, "The Geranium," in 1946, while she was working on her master's degree at the University of Iowa. Arranged chronologically, this collection shows that her last story, "Judgement Day"–sent to her publisher shortly before her death—is a brilliantly rewritten and transfigured version of "The Geranium." Taken together, these stories reveal a lively, penetrating talent that has given us some of the most powerful and disturbing fiction of the twentieth century. Also included is an introduction by O'Connor's longtime editor and friend, Robert Giroux.
*****
Rebecca by Daphne Du Maurier: A tense, taut, journey into madness.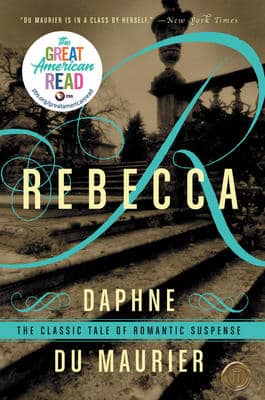 A PBS Great American Read Top 100 Pick
"Last night I dreamt I went to Manderly again."
With these words, the reader is ushered into an isolated gray stone mansion on the windswept Cornish coast, as the second Mrs. Maxim de Winter recalls the chilling events that transpired as she began her new life as the young bride of a husband she barely knew. For in every corner of every room were phantoms of a time dead but not forgotten—a past devotedly preserved by the sinister housekeeper, Mrs. Danvers: a suite immaculate and untouched, clothing laid out and ready to be worn, but not by any of the great house's current occupants. With an eerie presentiment of evil tightening her heart, the second Mrs. de Winter walked in the shadow of her mysterious predecessor, determined to uncover the darkest secrets and shattering truths about Maxim's first wife—the late and hauntingly beautiful Rebecca.
This special edition of Rebecca includes excerpts from Daphne du Maurier's The Rebecca Notebook and Other Memories, an essay on the real Manderley, du Maurier's original epilogue to the book, and more.
*****
The Talented Mr. Ripley by Patricia Highsmith: An amazingly suspenseful character study.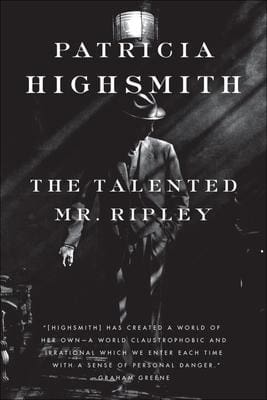 "Tom Ripley is one of the most interesting characters in world literature." —Anthony Minghella, director of the 1999 film The Talented Mr. Ripley
Since his debut in 1955, Tom Ripley has evolved into the ultimate bad boy sociopath. Here, in the first Ripley novel, we are introduced to suave Tom Ripley, a young striver, newly arrived in the heady world of Manhattan. A product of a broken home, branded a "sissy" by his dismissive Aunt Dottie, Ripley meets a wealthy industrialist who hires him to bring his playboy son, Dickie Greenleaf, back from gallivanting in Italy. Soon Ripley's fascination with Dickie's debonair lifestyle turns obsessive as he finds himself enraged by Dickie's ambivalent affections for Marge, a charming American dilettante. A dark reworking of Henry James's The Ambassadors, The Talented Mr. Ripley serves as an unforgettable introduction to this smooth confidence man, whose talent for murder and self-invention is chronicled in four subsequent Ripley novels.
*****
Gone Girl by Gillian Flynn: A modern masterpiece.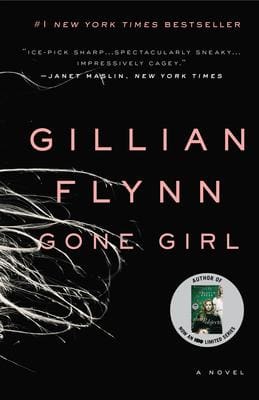 #1 NEW YORK TIMES BESTSELLER "¢ The "mercilessly entertaining" (Vanity Fair) instant classic "about the nature of identity and the terrible secrets that can survive and thrive in even the most intimate relationships" (Lev Grossman, Time).
NAMED ONE OF THE MOST INFLUENTIAL BOOKS OF THE DECADE BY CNN "¢ NAMED ONE OF TIME'S TEN BEST FICTION BOOKS OF THE DECADE AND ONE OF ENTERTAINMENT WEEKLY'S BEST BOOKS OF THE DECADE
NAMED ONE OF THE TEN BEST BOOKS OF THE YEAR BY Janet Maslin, The New York Times "¢ People "¢ Entertainment Weekly "¢ O: The Oprah Magazine "¢ Slate "¢ Kansas City Star "¢ USA Today "¢ Christian Science Monitor
On a warm summer morning in North Carthage, Missouri, it is Nick and Amy Dunne's fifth wedding anniversary. Presents are being wrapped and reservations are being made when Nick's clever and beautiful wife disappears. Husband-of-the-Year Nick isn't doing himself any favors with cringe-worthy daydreams about the slope and shape of his wife's head, but passages from Amy's diary reveal the alpha-girl perfectionist could have put anyone dangerously on edge. Under mounting pressure from the police and the media—as well as Amy's fiercely doting parents—the town golden boy parades an endless series of lies, deceits, and inappropriate behavior. Nick is oddly evasive, and he's definitely bitter—but is he really a killer?
NAMED ONE OF THE BEST BOOKS OF THE YEAR BYSan Francisco Chronicle "¢ St. Louis Post Dispatch "¢ Chicago Tribune "¢ HuffPost "¢ Newsday
"Absorbing . . . In masterly fashion, Flynn depicts the unraveling of a marriage—and of a recession-hit Midwest—by interweaving the wife's diary entries with the husband's first-person account."—New Yorker
"Ms. Flynn writes dark suspense novels that anatomize violence without splashing barrels of blood around the pages . . . Ms. Flynn has much more up her sleeve than a simple missing-person case. As Nick and Amy alternately tell their stories, marriage has never looked so menacing, narrators so unreliable."—The Wall Street Journal
"The story unfolds in precise and riveting prose . . . even while you know you're being manipulated, searching for the missing pieces is half the thrill of this wickedly absorbing tale."—O: The Oprah Magazine
*****
Now, here's Karin Slaughter's own book, The Silent Wife, release date Aug. 4. It features a fan favorite, Will Trent.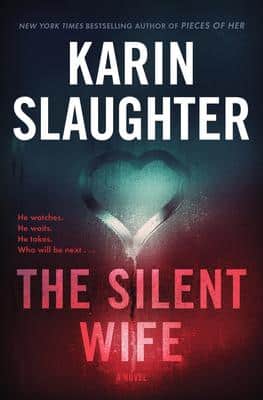 "If you're into mystery thrillers, then you're into Karin Slaughter." —THESKIMM
He watches. He waits. He takes. Who will be next . . .
THE SILENT WIFE
The New York Times bestselling author of Pieces of Her and The Last Widow returns with another electrifying thriller.
Investigating the killing of a prisoner during a riot inside a state penitentiary, GBI investigator Will Trent is confronted with disturbing information. One of the inmates claims that he is innocent of a brutal attack for which he has always been the prime suspect. The man insists that he was framed by a corrupt law enforcement team led by Jeffrey Tolliver and that the real culprit is still out there—a serial killer who has systematically been preying on women across the state for years. If Will reopens the investigation and implicates the dead police officer with a hero's reputation of wrongdoing, the opportunistic convict is willing to provide the information GBI needs about the riot murder.
Only days ago, another young woman was viciously murdered in a state park in northern Georgia. Is it a fluke, or could there be a serial killer on the loose?
As Will Trent digs into both crimes it becomes clear that he must solve the cold case in order to find the answer. Yet nearly a decade has passed—time for memories to fade, witnesses to vanish, evidence to disappear, and lies to become truth. But Will can't crack either mystery without the help of the one person he doesn't want involved: his girlfriend and Jeffrey Tolliver's widow, medical examiner Sara Linton.
When the past and present begin to collide, Will realizes that everything he values is at stake . . .