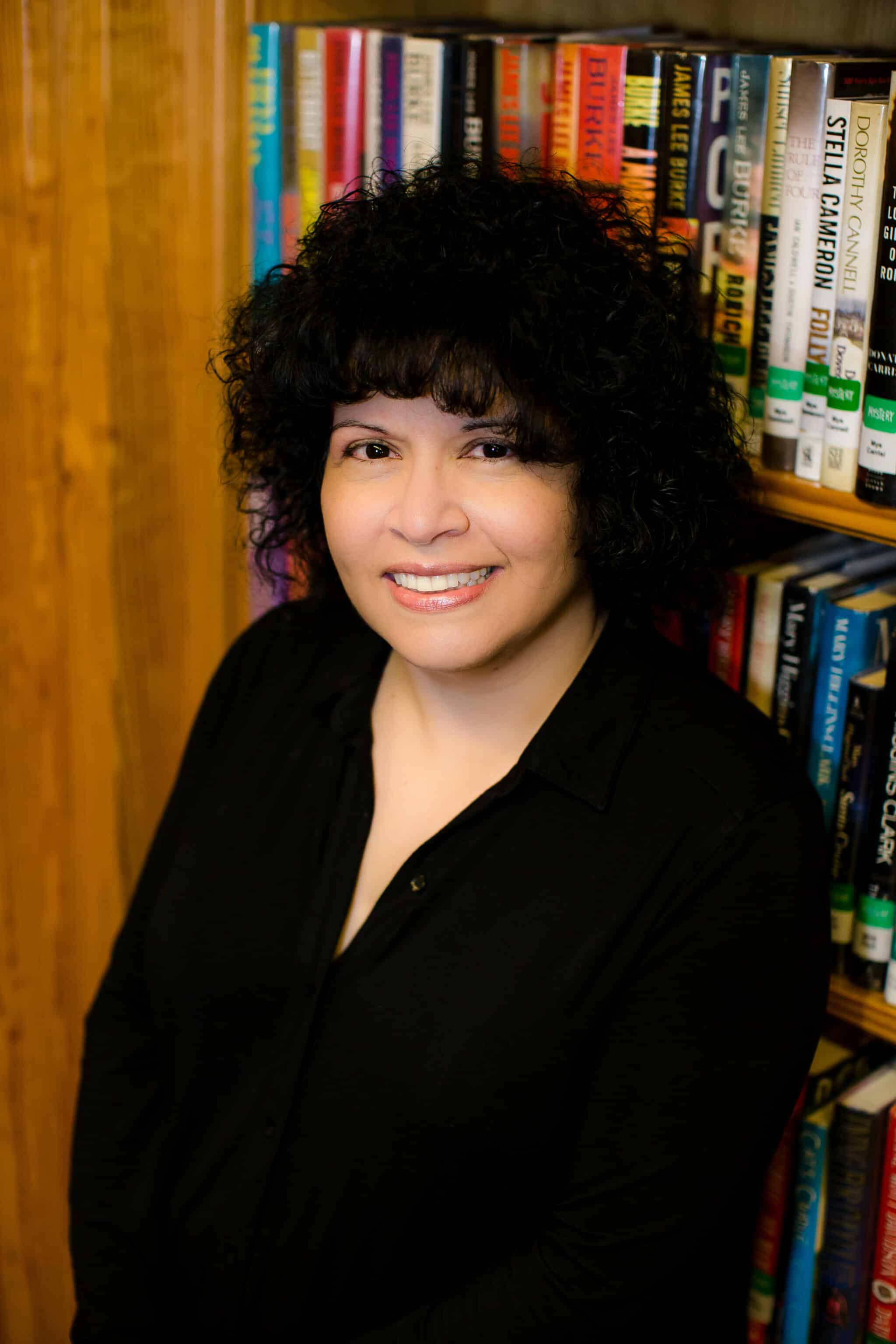 Oh, one of Catherine Bruns' book suggestions will bring back memories for many of you. And, if you love Italian food as I do, her Italian Chef Mysteries might strike a chord as well. You can find her books, and her book "Distractions" in the Web Store. https://store.poisonedpen.com/
USA Today bestselling author Catherine Bruns lives in Upstate New York with an all-male household that consists of her very patient husband, three sons, and several spoiled pets. Catherine has a B.A. in both English and Performing Arts and is a former newspaper reporter and press release writer. In her spare time, she loves to bake, read, and attend live theater performances. Over the past five years, she's written fifteen mystery novels plus several novellas and has many more stories waiting to be told. Readers are invited to visit her website at www.catherinebruns.net
*****
For me, there's nothing like curling up with a good book to pass the evening or serve as an escape from real life. Before the pandemic, I was hard pressed to find time for reading or as I like to call it, "me time." In addition to family obligations, I work full time and have a driving commute of two hours a day. I also write three books a year for two different publishers which means that I am always on deadline for something—either a finished manuscript or a set of edits.
Since March, I've been working my day job from home, which has allotted me some extra time. I've been trying to set aside at least a half hour each night to read for pleasure. Since my gym has been closed the last four months and I sorely need exercise, I take long walks outside with my Kindle in hand.
My reading preferences have always been a bit of a mixed bag. I love cozy mysteries and thrillers, but there's a number of comfort reads in different genres that I often revisit.  Like writing, they help distract me from the real world. They're the epitome of comfort foods—something that I've experienced many times but never tire of. Familiar, enjoyable, and they always make me feel good.
The Long Winter by Laura Ingalls Wilder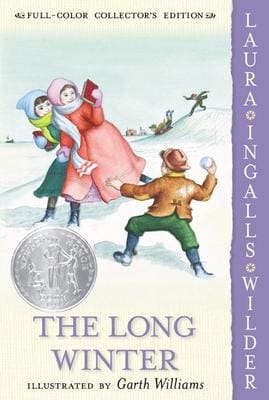 I've been a huge fan of Laura Ingalls Wilder's books since I was a little girl. Laura and her family are living in De Smet, South Dakota and "quarantined" during the terrible winter of 1880 when they encounter seven months of blizzards. Trains can't get through because of the weather conditions and the Ingalls family is trapped inside their home. In some ways their experience is eerily similar to the pandemic. They manage to survive by twisting sticks of hay to burn for fuel and eating coarse bread made from wheat that they grind daily. Some might argue this isn't a comfort read but for me it's a story of faith, hope and courage.
Clouds in My Coffee by Julie Mulhern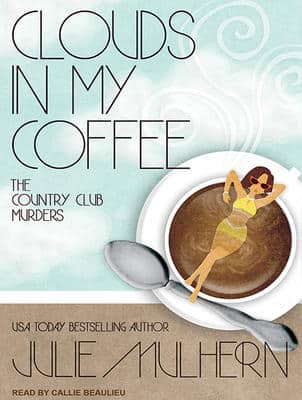 I adore the Country Club Mysteries but I'm far behind and need to catch up soon. This is the third book in the series (there are currently eleven out) and set in the 1970's. I grew up during that decade and feel it was an era that people either loved or hated. I happened to love it, and reading these books filled with 70s references is like revisiting my childhood. Ellison Russell is a strong protagonist from a privileged family and finds herself constantly stumbling over dead bodies. Frances, Ellison's snobbish and scary socialite mother, is easy to hate but she might be my favorite character. She brings so much flavor to a series which is already full of delightful dry wit and humor. If you want to lose yourself in a book, why not lose yourself in another decade along with Mr. Coffee, Tab and bell bottom pants?
Those Girls by Chevy Stevens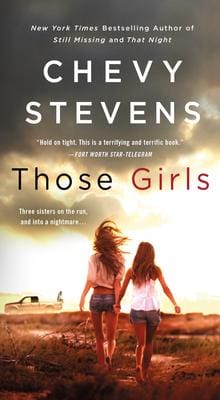 This book was recommended during a writer's workshop I attended at Bouchercon last year. The instructor read a portion of it out loud and I was immediately hooked. Three poverty-stricken sisters are at the mercy of their abusive father and must leave their farm in Canada one night when the unthinkable happens. The Campbell sisters go on the run hoping for a better life but are soon trapped in an even more terrifying situation, and barely escape with their lives. The sisters change their names and try to forget the past, but it finally catches up with them 18 years later. If you like edge of the seat thrillers, you will enjoy this ride.
*****
As I said, you can order Catherine Bruns' book "Distractions" through the Web Store. https://store.poisonedpen.com/ You can go directly to her page in the store to order her Italian Chef Mysteries. https://bit.ly/330DGi7
Penne Dreadful is the first in the series from Sourcebooks/Poisoned Pen Press.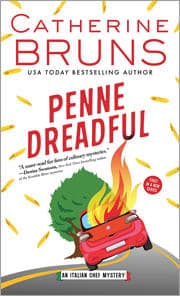 First book in a new series from USA Today bestselling author Catherin Bruns! Penne Dreadful, the first in the Italian Chef Mystery books, finds Tessa Esposito embroiled in a hot investigation.
Tomato sauce isn't the only thing that runs red…A delicious new cozy mystery that is:For fans of Joanne Fluke and Susan FurlongFor readers of cozy mysteries and food mysteriesIncludes delicious recipes
Local Italian chef Tessa Esposito is struggling to get back on her feet following her husband's fatal accident. And when the police knock on Tessa's door, things just get worse. They've discovered Dylan's death wasn't an accident after all, and they need Tessa to start filling in the blanks. Who would want her beloved husband dead, and why?
With the investigation running cold, Tessa decides it's time to save her sanity by reconnecting with her first love—cooking. And maybe the best way back into the kitchen is to infiltrate Dylan's favorite local pizza parlor, which also happens to be the last place he was seen before he died. Tessa has never been a fan of detective novels, but even she can see that the anchovies aren't the only thing that stink inside the small family business. And with suspects around every corner, Tessa finds that her husband's many secrets might land her in hot water.
*****
The second title, It Cannoli Be Murder, will be released Tuesday, July 28. You can pre-order it now.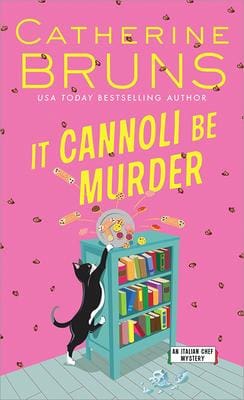 A delicious new title in a new series from USA Today bestselling author Catherine Bruns! Tessa's biscotti have always been killer, but never as deadly as in this addition to the Italian Chef mystery books!
It's time to serve some just desserts…
For fans of Joanne Fluke and Susan Furlong
For readers of cozy mysteries and food mysteries
Includes delicious recipes!
Six months after her husband's death, Tessa Esposito is hoping to drum up reservations for her restaurant's grand opening. And since a signing with bestselling author, Preston Rigotta, is sure to draw a crowd, Tessa agrees to cater her cousin's bookstore event—whipping up some of her famous Italian desserts. But the event soon takes a sour turn when Preston's publicist, an old high school rival, arrives and begins to whisk up their old grudges.
That night, a fight breaks out in front of the crowd, and it becomes clear there's bad blood in Harvest Park. And when the publicist is found dead on the bookstore floor the next morning, a stray cannolo at her side, Tessa knows who will be framed as the prime suspect.
To clear both her cousin's and her own name, Tessa must investigate the murder. But Preston's publicist has many secrets to hide, and in the end, the truth is bittersweet…
The second book in the Italian Chef Cozy Mystery series! As Italian Chef Tessa plays the role of a female detective in this murder mystery, she'll have to follow a string of clues before the case boils over.